Regular price
Sale price
$59.69 USD
Unit price
per
Sale
Sold out
---
About this item
Discover the Creamy Raw Honey Goodness with Hemp and Lavender Infusion:

Pure & Natural Gourmet Delight: Indulge in the luscious world of our gourmet hemp-infused honey. It's an embodiment of purity and natural goodness, expertly crafted without added sugar or preservatives. Dive into the unprocessed essence of honey that you deserve.

Fresh, Natural & Infused with Hemp and Lavender: Our raw honey takes the next step with the infusion of natural and pure hemp extract and fragrant lavender flowers. It's a pure, unadulterated delight with no added flavors or oils. Elevate your mornings by adding this exquisite infusion to your tea, oatmeal, smoothie bowl, or any of your favorite beverages.

Nutritional Benefits for Your Wellness: Packed with nutrients and vitamins, our hemp-infused honey offers a natural boost to support your overall well-being. It's a delightful way to incorporate wellness into your daily routine.

Long-Lasting Shelf Life: Our quality blended raw honey is not only a taste sensation but also incredibly practical. It boasts a long-lasting shelf life, never spoils, and won't crystallize. To preserve its natural benefits, keep it away from the refrigerator or high heat areas.

Individually Secured Quality: Rest assured, each batch of our raw hemp-infused honey is rigorously tested for potency and purity. With the assurance of quality, you can confidently add it to your cart and savor honey like no other.

OU Kosher Certified: Our commitment to quality extends to the highest standards. Our hemp-infused honey proudly carries the OU Kosher Certification, further affirming its exceptional quality.

Elevate your culinary experience with the richness of hemp and lavender-infused honey. Dive into the world of unprocessed, pure, and natural honey that's been blended with perfection to create a gourmet delight that your taste buds will thank you for.
Share
View full details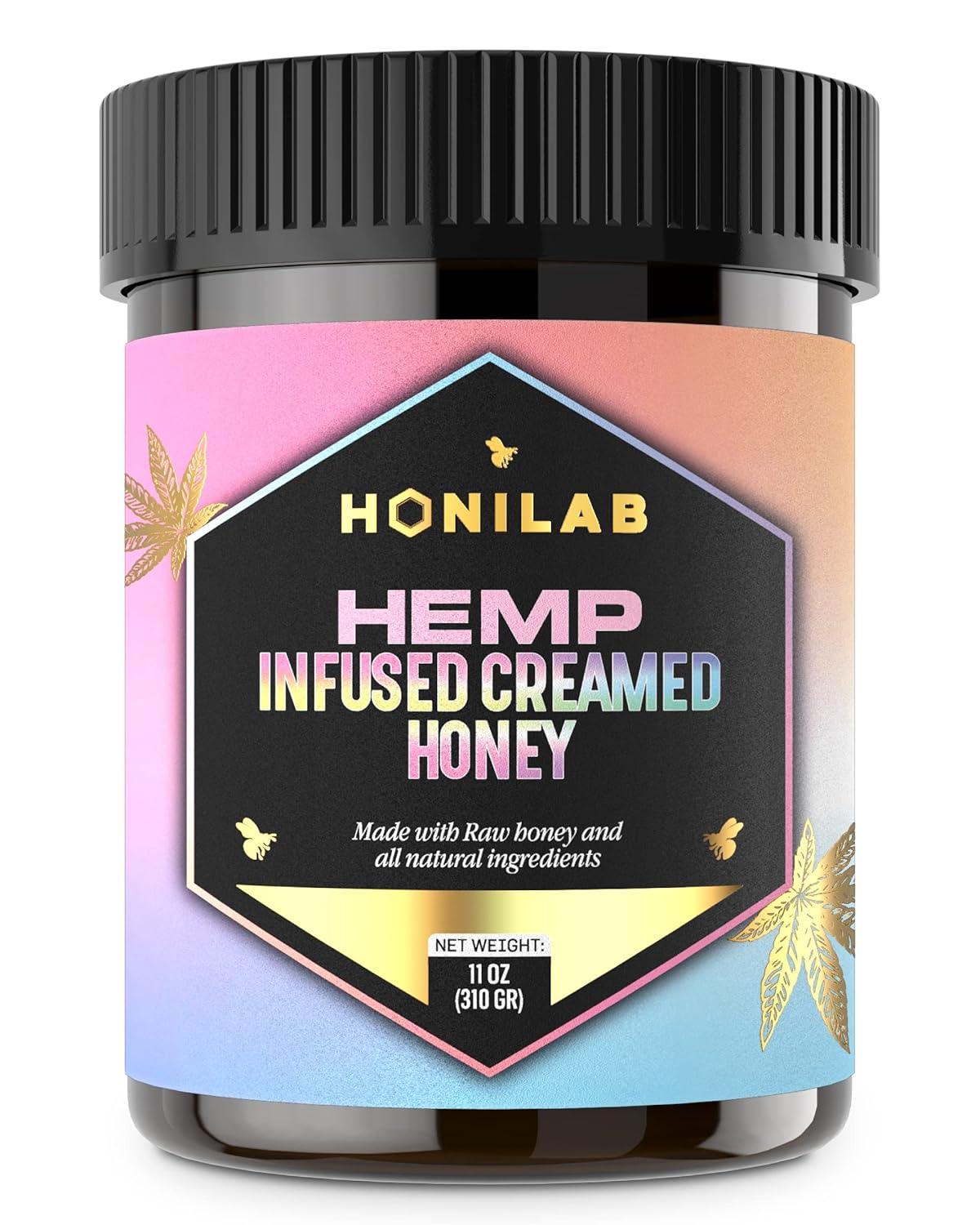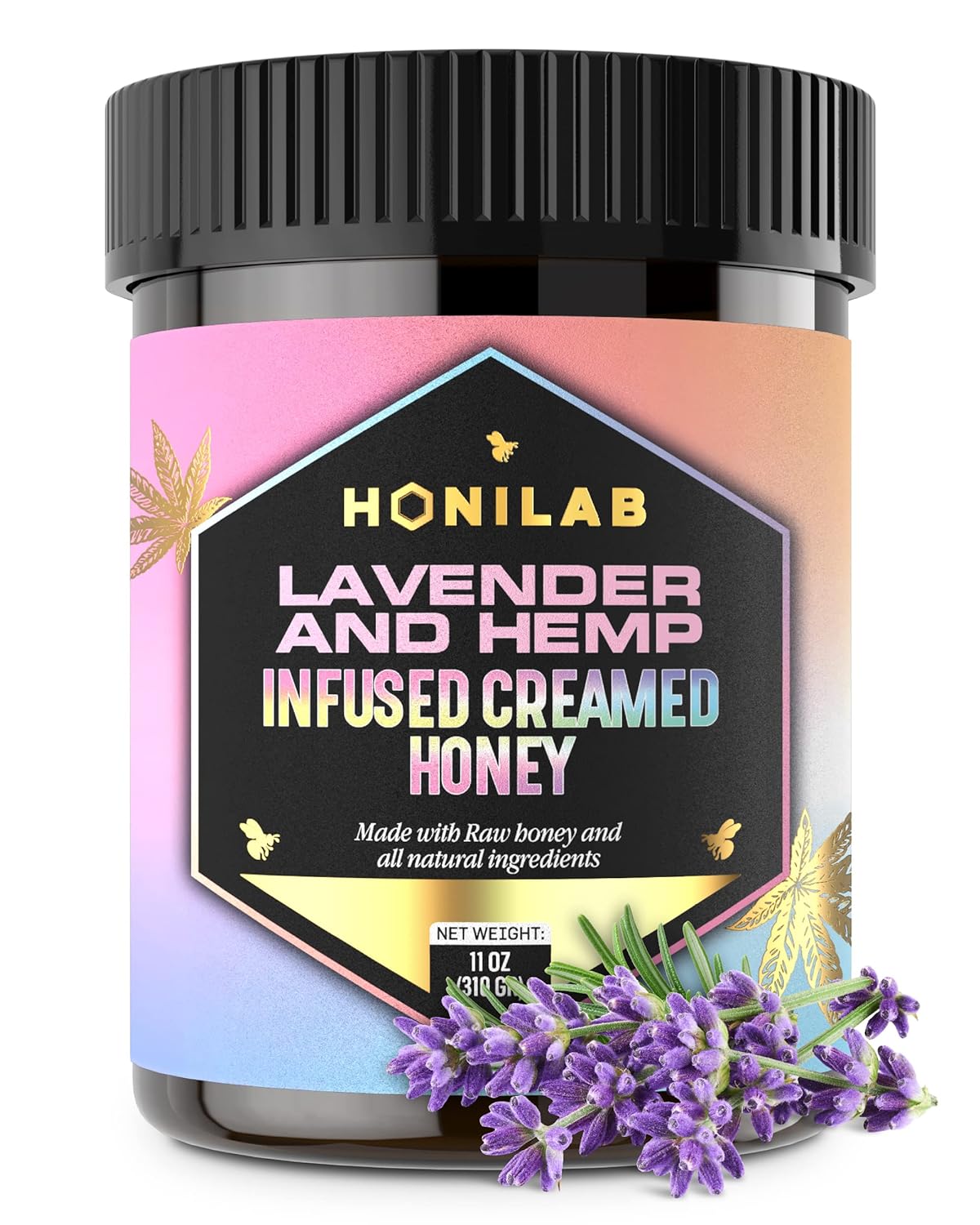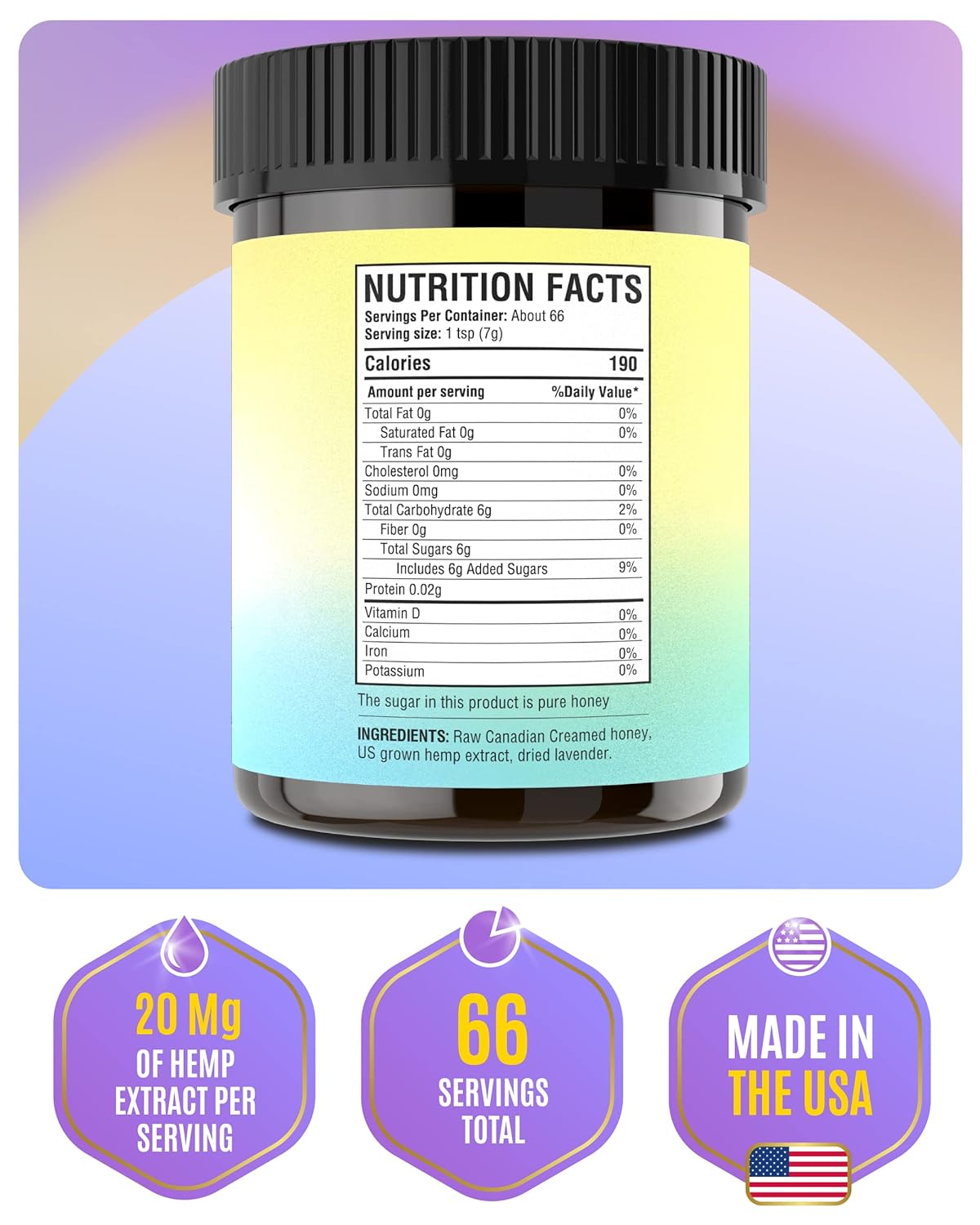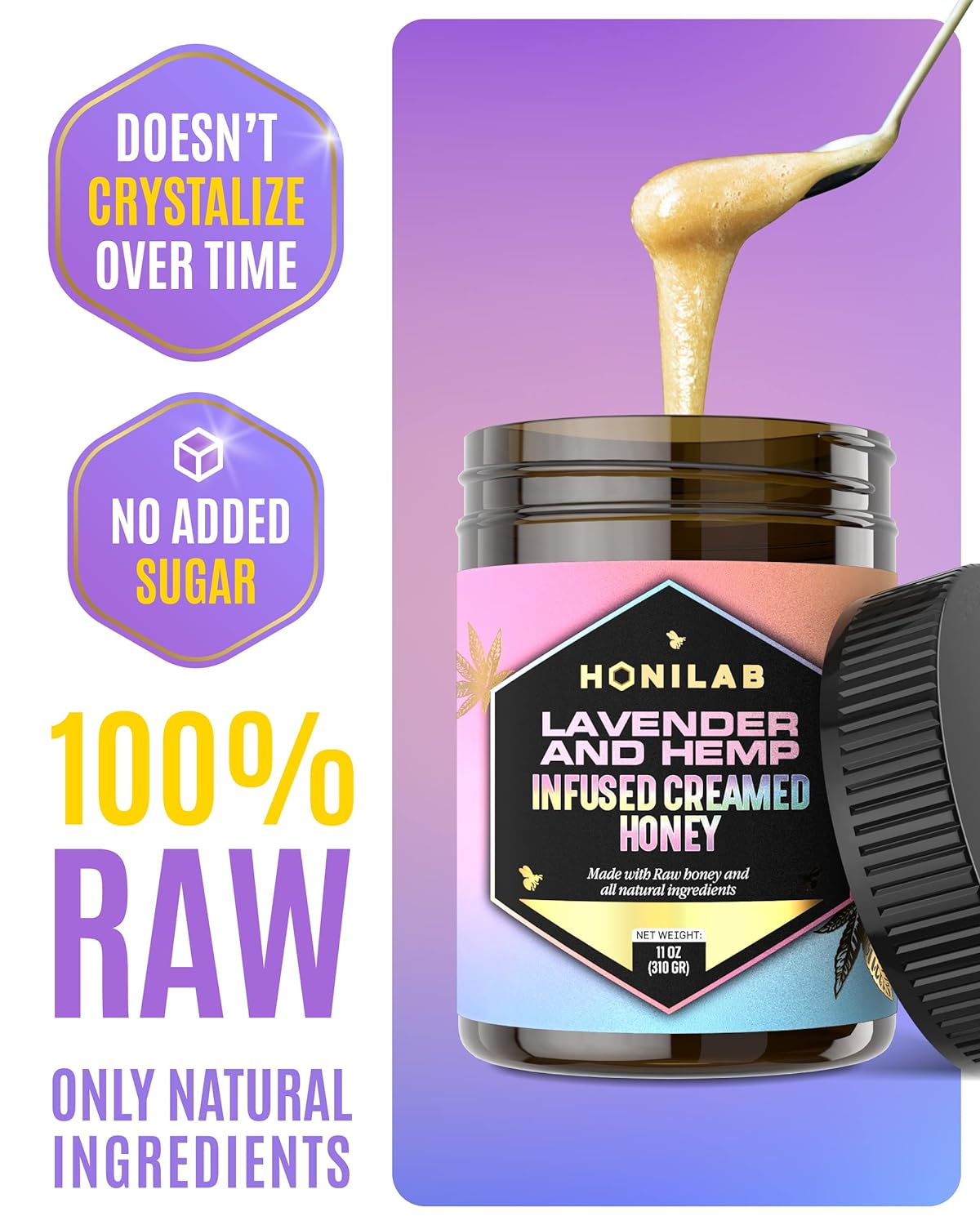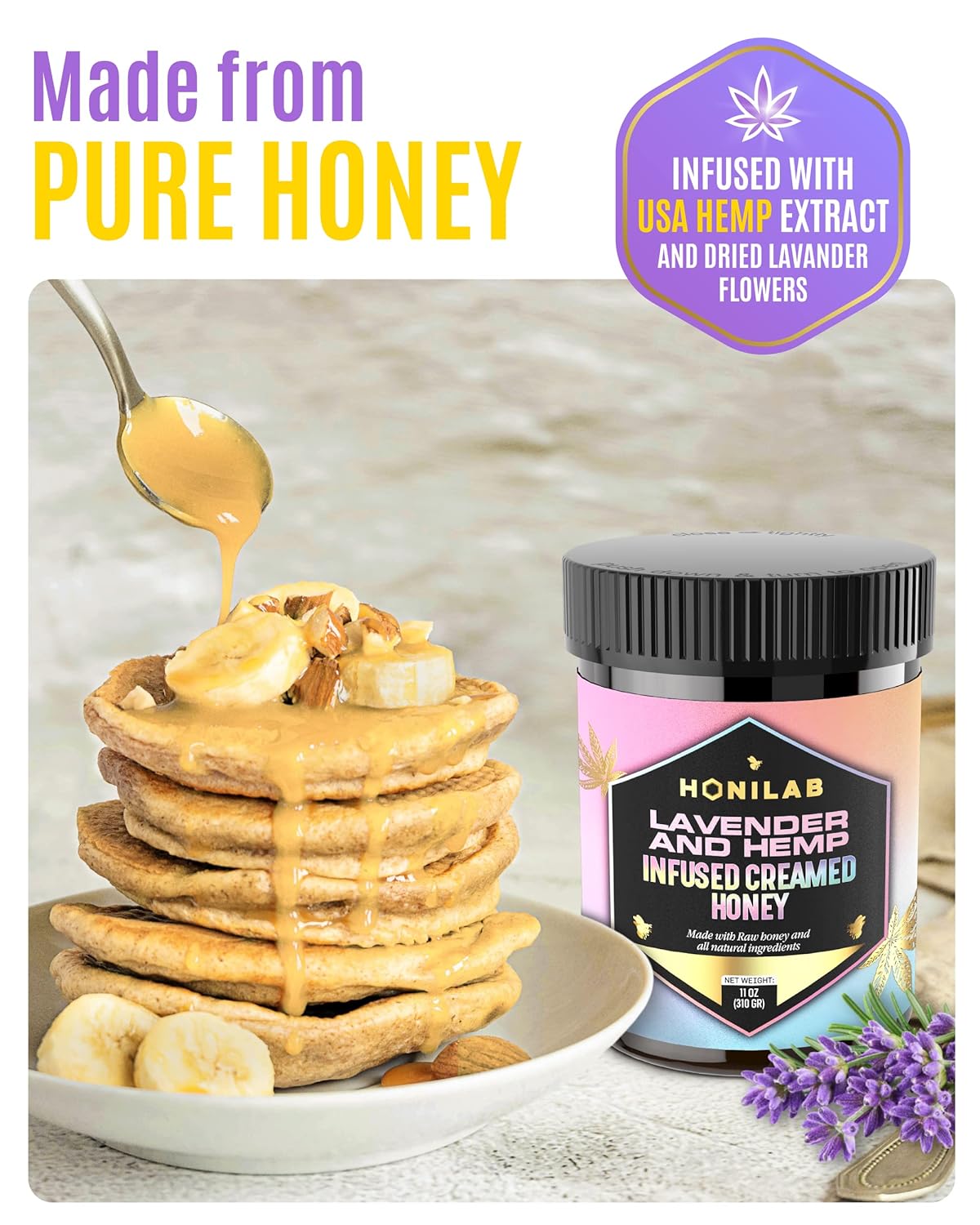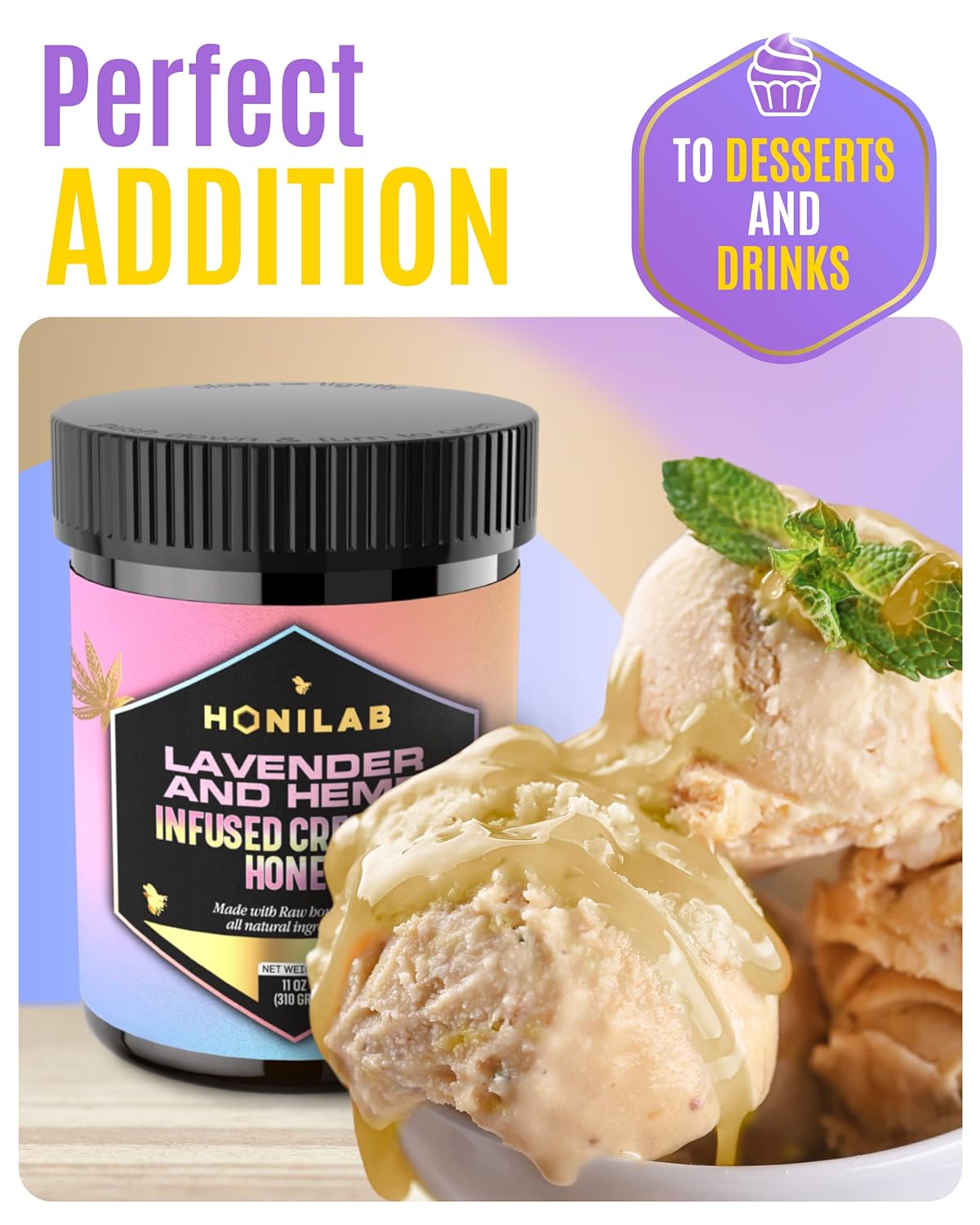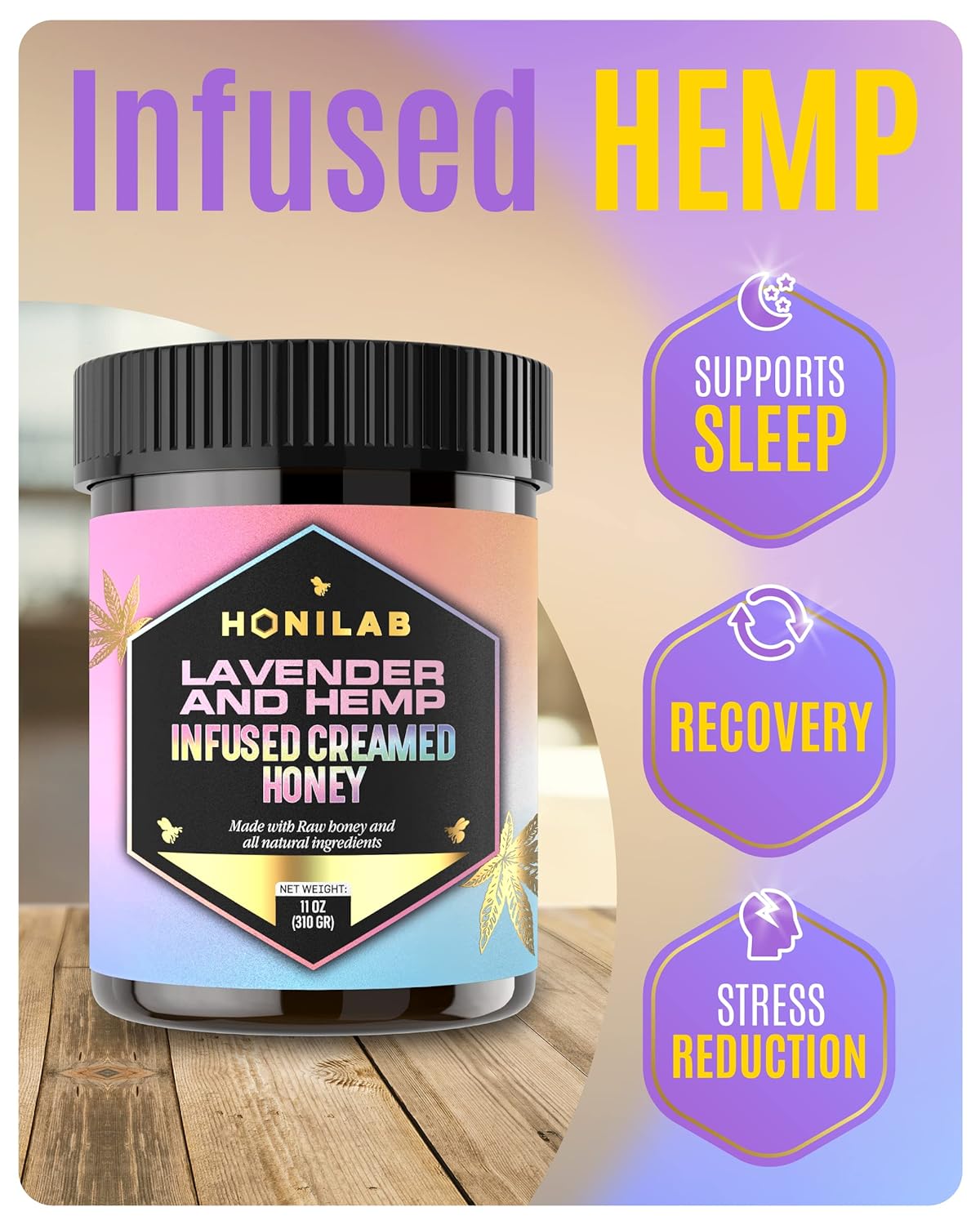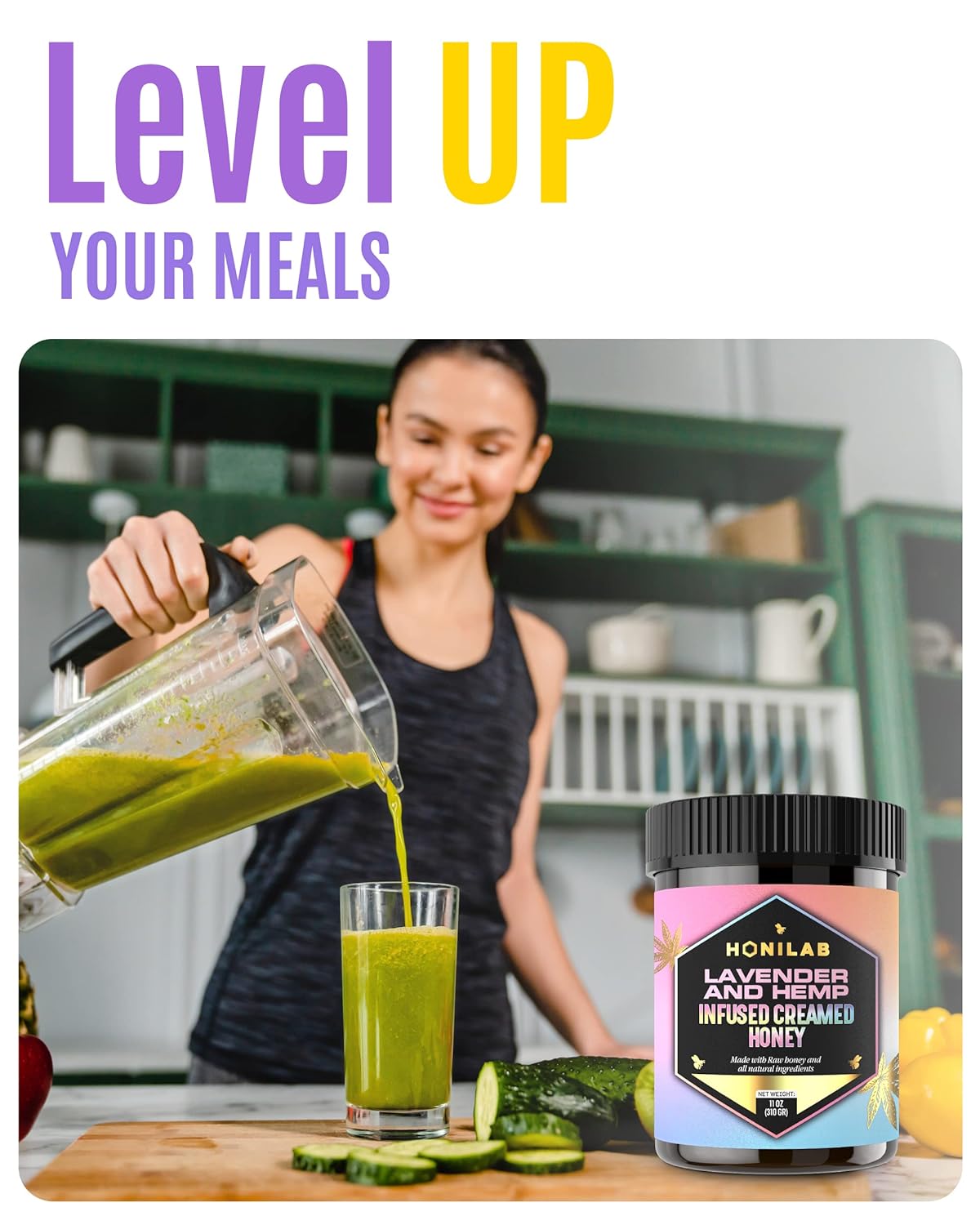 Shipping [Free Shipping for Orders over $50 - USA]

Exchange/Return Policy + Refunds

If you don't have a PayPal account, you can still use Paypal.