Regular price
$299.00 CAD
Regular price
Sale price
$299.00 CAD
Unit price
per
Sale
Sold out
Keep your phone safe and stylish with our luxurious custom leather phone case. Made from 100% Nappa leather and handmade to order by expert leatherworkers, you can design a  leather phone case that is a masterpiece of artisan craftwork. 
Made with 100% Nappa leather
Fits all phones up to 2.9" x 5.9"
Lightweight and portable design
Optional four card slots
Detailed hand-painted edges
Phones have quickly become an essential part of living; talking with friends, your awkward family chat group, quirky memes, and of course the internet, so it's more important than ever to keep your phone safe. With our custom leather phone case, you can combine safety with style. The leather provides padding, while the smooth surface keeps your phone from interior damage. Whether you like iPhone or Android, our custom leather phone case does not discriminate. Designed to be a one-size-fits-all, the phone holder can accommodate sizes up to 2.9" x 5.9". The strap is fully adjustable and we haven't even mentioned the design options yet. With a choice of hardware and thread colors, leather options of smooth or textured, a smooth black Nappa, or hard-wearing poly webbing strap, optional card slots, not to mention a customizable front panel, our custom leather phone cases are perfect for people who like to get creative with fashion.
AT A GLANCE
Textured or smooth full-grain Nappa
Metal hardware options: gold, gunmetal, nickel
Thread color options: gray, charcoal, beige
Strap options: poly webbing or smooth black Nappa
Lightweight and portable design
DIMENSIONS & WEIGHT
Holder size (W x H): 3.7" x 6.9"
Max phone size (W x H): 2.9" x 5.9"
Holder weight: 6.3 oz
HOW YOUR CUSTOM LEATHER PHONE CASE IS MADE
Due to our steadfast values of quality over quantity, your leather phone case is handmade to order by expert leatherworkers. Unlike the majority of leather phone cases, which are machine printed and created in mass, we take time to perfect yours by hand. Your designs are printed onto the leather of your choice using eco-friendly ink, which is then cut, shaped, and stitched by expert leather workers, using the selected thread and hardware colors. The edges of the phone holder and leather strap are hand-painted by our professional leatherworkers in order to create a polished and detailed look. After a final quality check your phone holder is ready for delivery.
CARE INSTRUCTIONS
Your phone holder should be gently wiped with a damp cloth.
To ensure the leather print on your product is as durable as possible, we've worked hard refining our printing process and craftsmanship. As leather has a naturally textured surface, you may notice small surface differences. This is common for natural leather and leather printing. All leathers age naturally according to usage, and this can cause the print to wrinkle or fade slightly over time. It is possible the base color may show through the leather as it ages with wear. When not in use, we recommend storing your product in a protective dust bag or box to keep it looking its best. • Avoid prolonged exposure to extreme heat, sunlight, water, and chemical cleaners to maintain a bright and long-lasting print. • Avoid contact with light-colored fabrics or upholstery as the color may transfer. • While a light rain shower is unlikely to harm, we recommend protecting from rain. Should your product get wet, allow it to dry naturally away from direct heat. • To clean surface wipe only with a damp lint-free cotton cloth.
HOW DOES THIS PRODUCT ENHANCE MY...
Home
If you find you misplace your phone a lot, or even scratch a few screens, our custom leather phone case is the perfect solution. The Nappa leather provides protection against minor fall damage, and you will always know where your phone is!


https://www.youtube.com/watch?v=FCtErLyPxyY
Share
View full details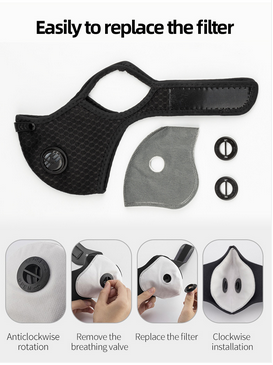 Shipping [Free Shipping for Orders over $50 - USA]

Exchange/Return Policy + Refunds

If you don't have a PayPal account, you can still use Paypal.