Regular price
Sale price
$25.00 USD
Unit price
per
Sale
Sold out
Experience Wellness with BeLive Turmeric Curcumin Gummies with Ginger & Black Pepper Extract:
Item Form: Gummy
Brand: BeLive
Age Range (Description): Adult
Diet Type: Gluten Free, Vegan
Material Feature: Natural
A Natural Approach to Health:
Nourish your body from within with BeLive Turmeric Curcumin Gummies with Ginger & Black Pepper Extract. Sourced from the turmeric root and enriched with potent antioxidants, turmeric curcumin is renowned for its anti-inflammatory properties, supporting joint and muscle health, combating long-term inflammation, promoting healthier skin, and providing immune support.
Premium Quality Assurance:
We take quality seriously at BeLive. Our turmeric and ginger supplement is meticulously crafted in a GMP-approved facility. To ensure that you receive top-notch products, our turmeric supplement gummies are heat protected with a sand coating, reducing the risk of melting, congealing, or sticky gummies.
Turmeric and Ginger Gummies Done Right:
Each serving of 2 gummies contains natural turmeric root extract (300mg), ginger root extract (50mg), and black pepper extract (10mg). We've ditched glucose syrup for sweetening our curcumin supplements, instead opting for tapioca syrup, a healthier alternative, allowing you to savor your turmeric ginger gummies without a care in the world.
Enhanced Absorption with Ginger & Black Pepper:
Our curcumin gummies are enriched with pure ginger root, boasting potent phenolic compounds that aid in appetite control and pain relief. We've added black pepper extract to enhance absorption and facilitate digestion. This simple addition has supercharged the bioavailability of our turmeric curcumin supplement by up to 2,000%.
Mouthwatering Tropical Flavor:
Getting your daily dose of turmeric and ginger has never been easier or more delightful. Our turmeric gummies are suitable for both adults and kids – simply take 2 each day. The incredible tropical taste turns your daily wellness routine into a treat. Plus, there's no bitter aftertaste, artificial colors, or additives. Our gummies are gluten-free and vegan-friendly, making them a wholesome choice for all.
Elevate your well-being with BeLive Turmeric Curcumin Gummies and enjoy a daily dose of health with a burst of tropical flavor.
Share
View full details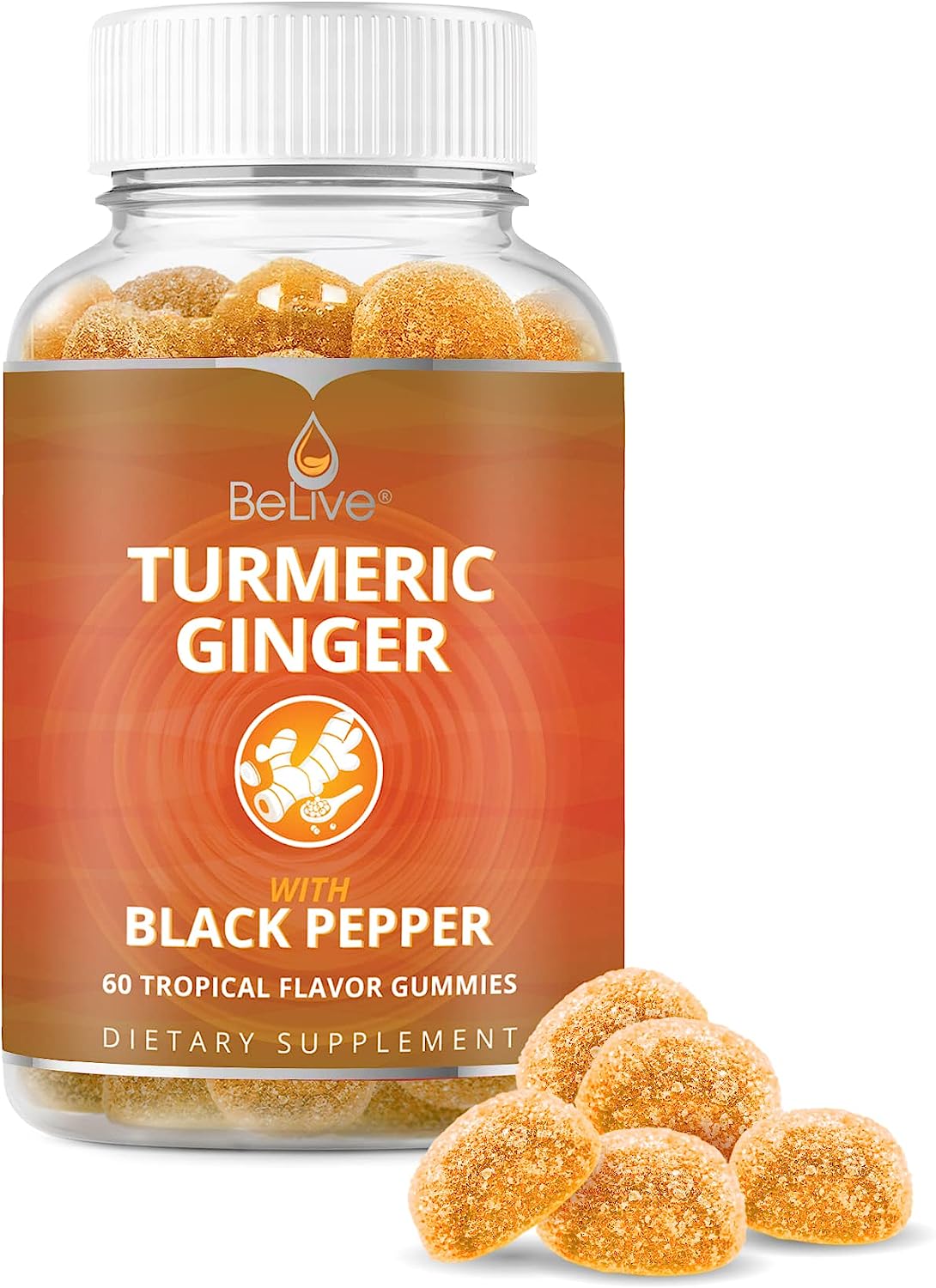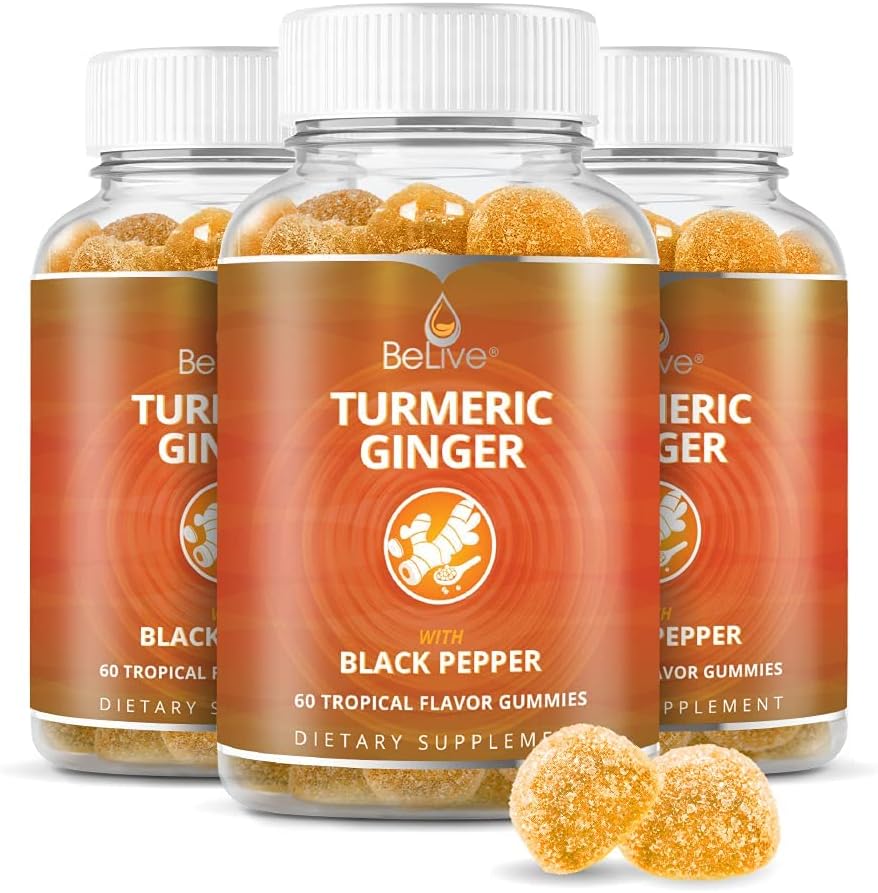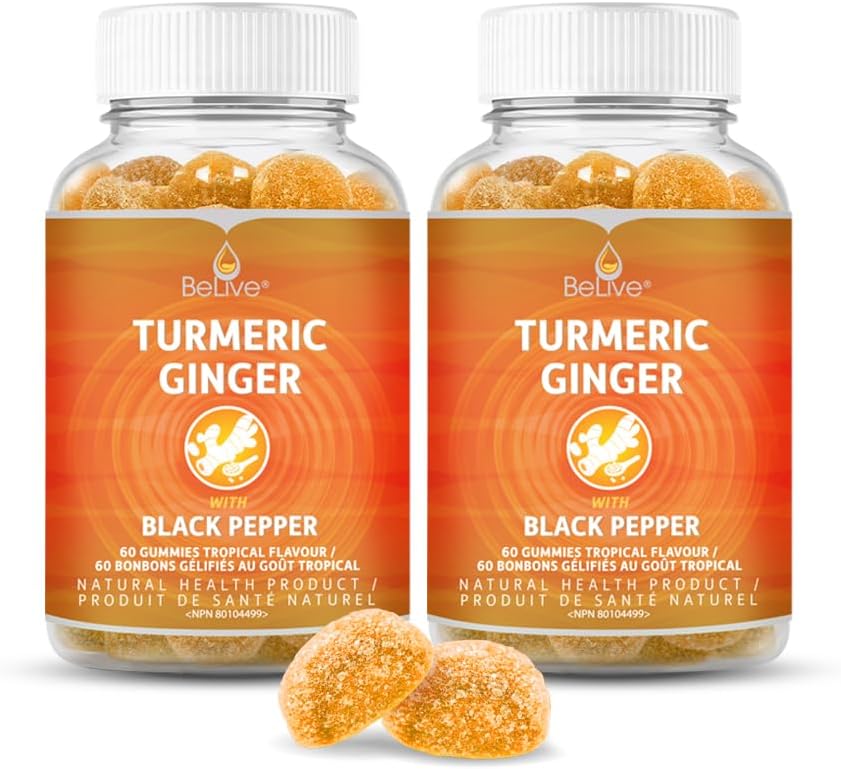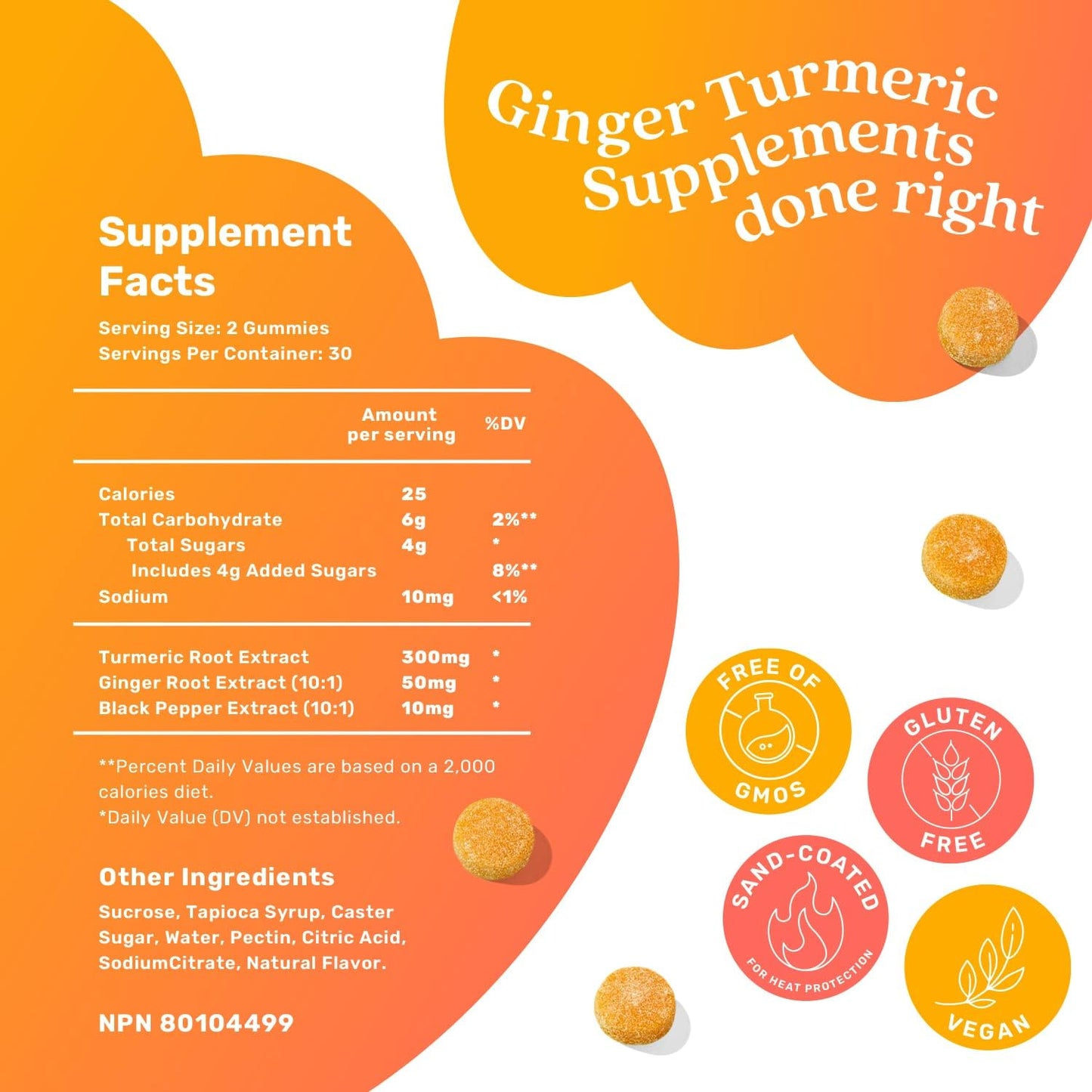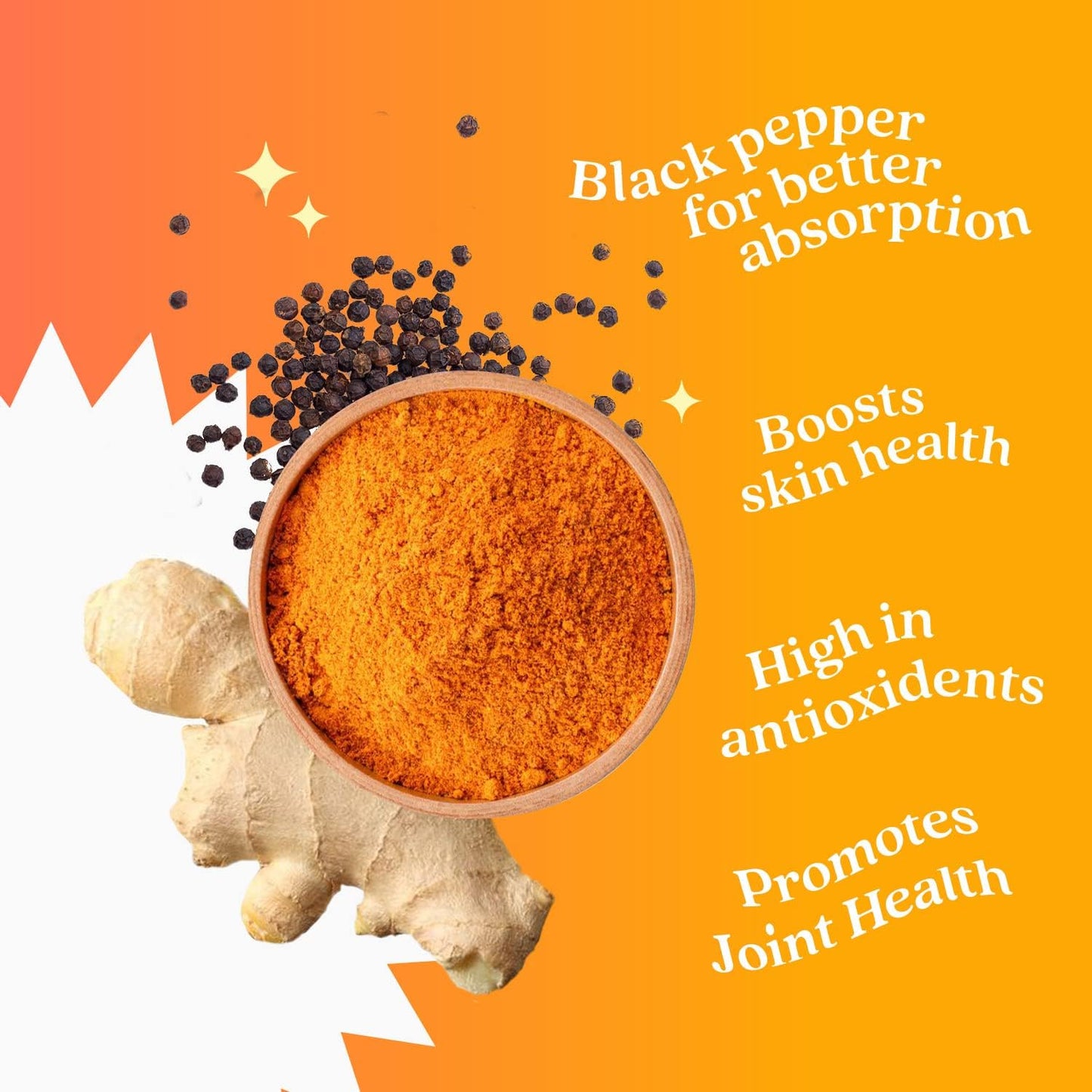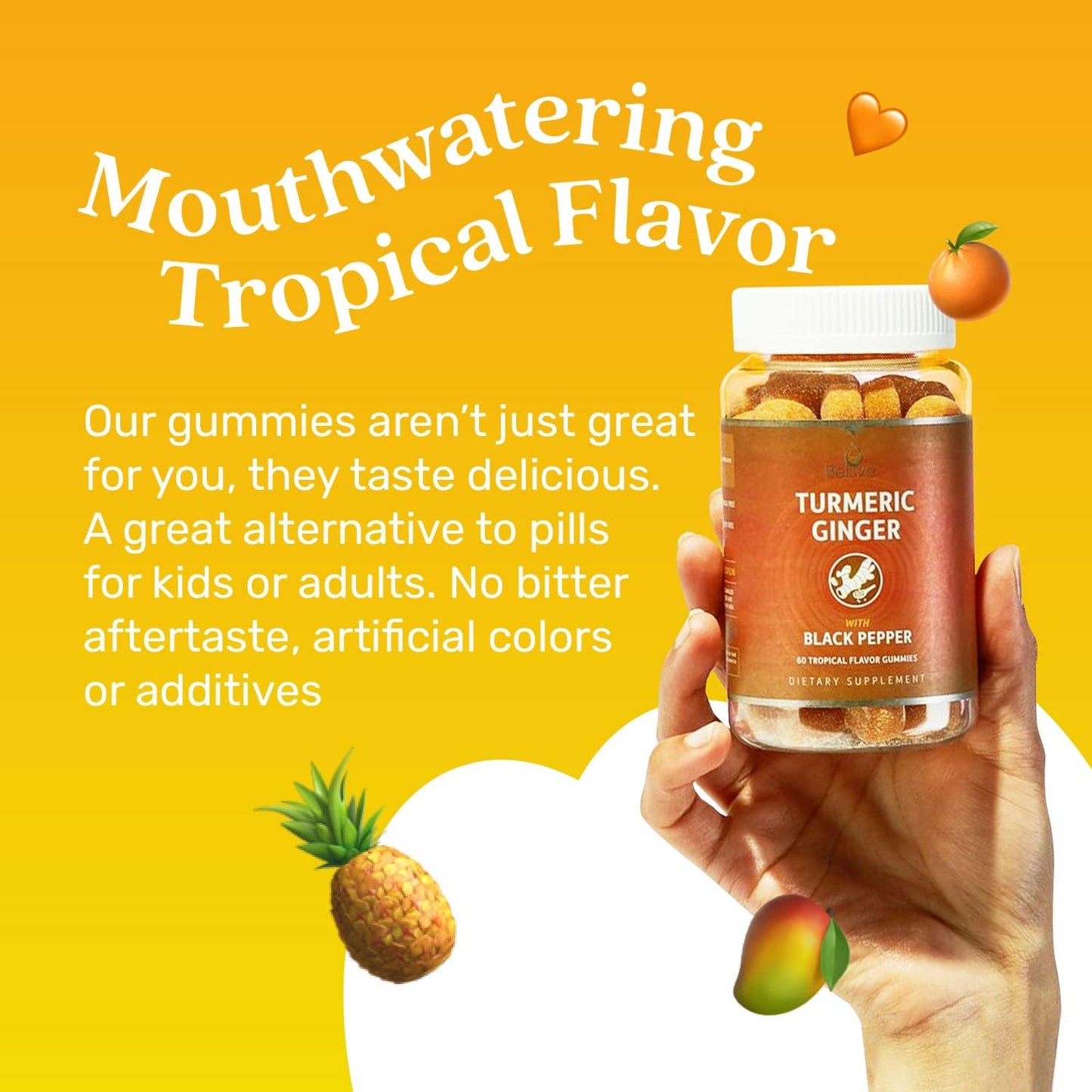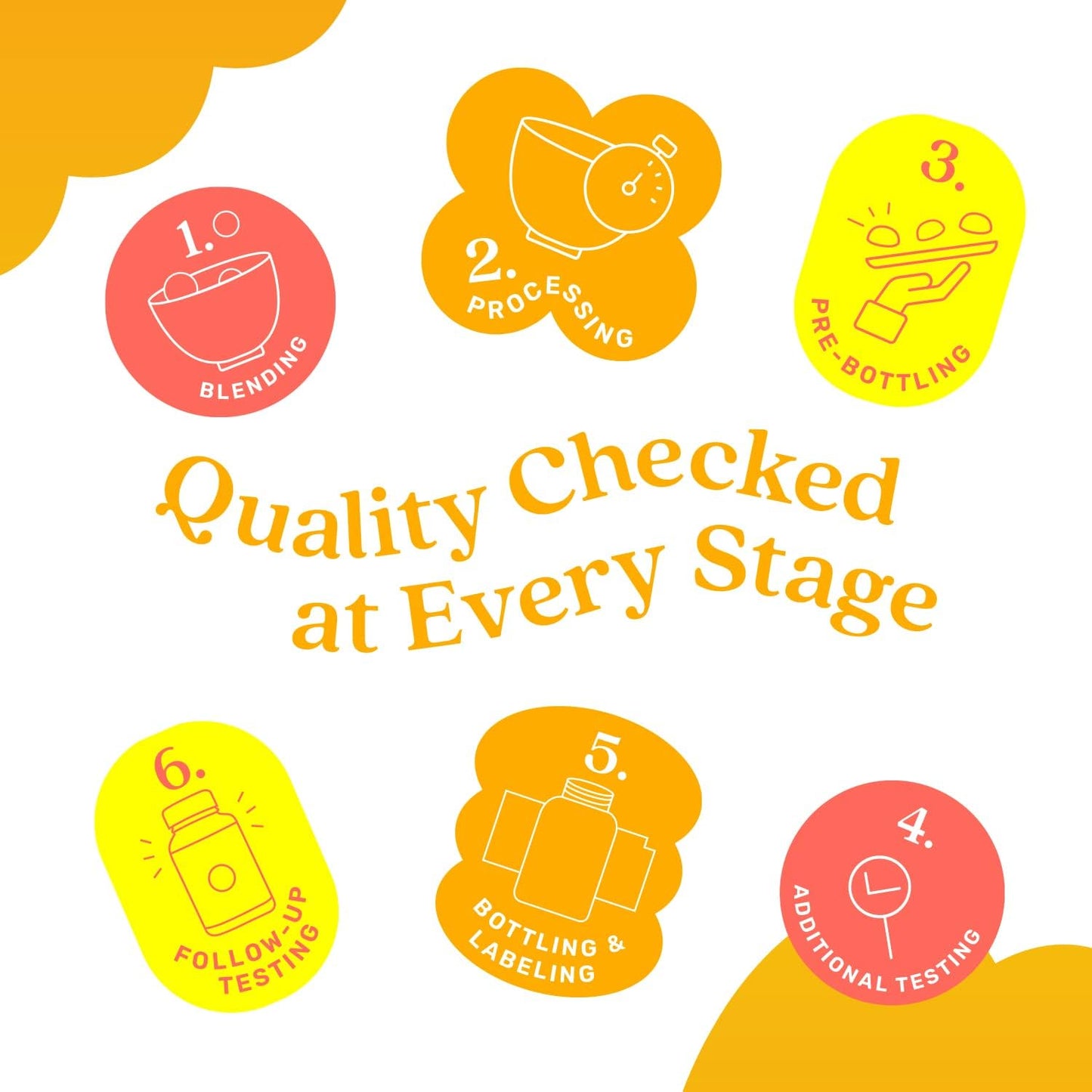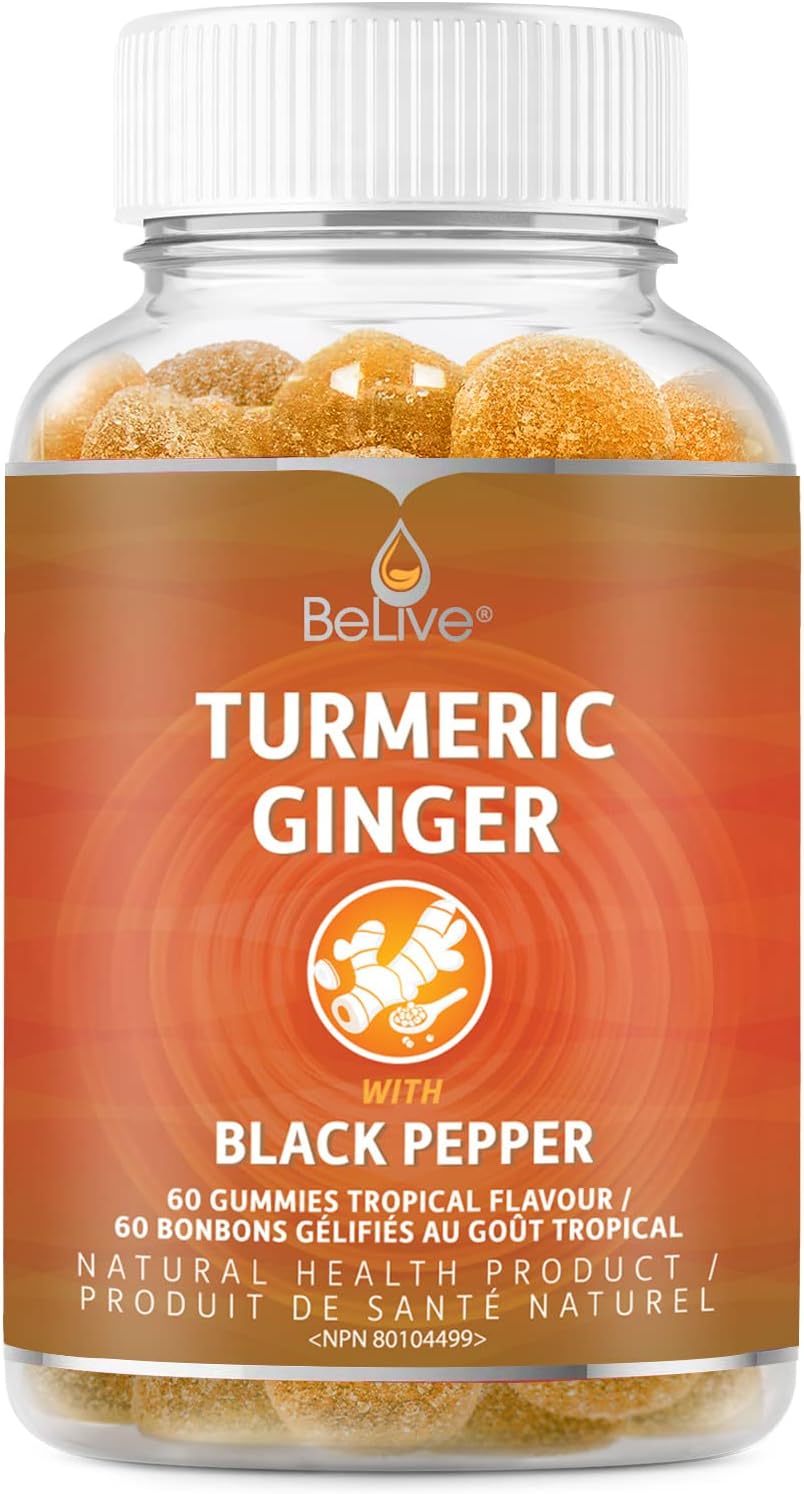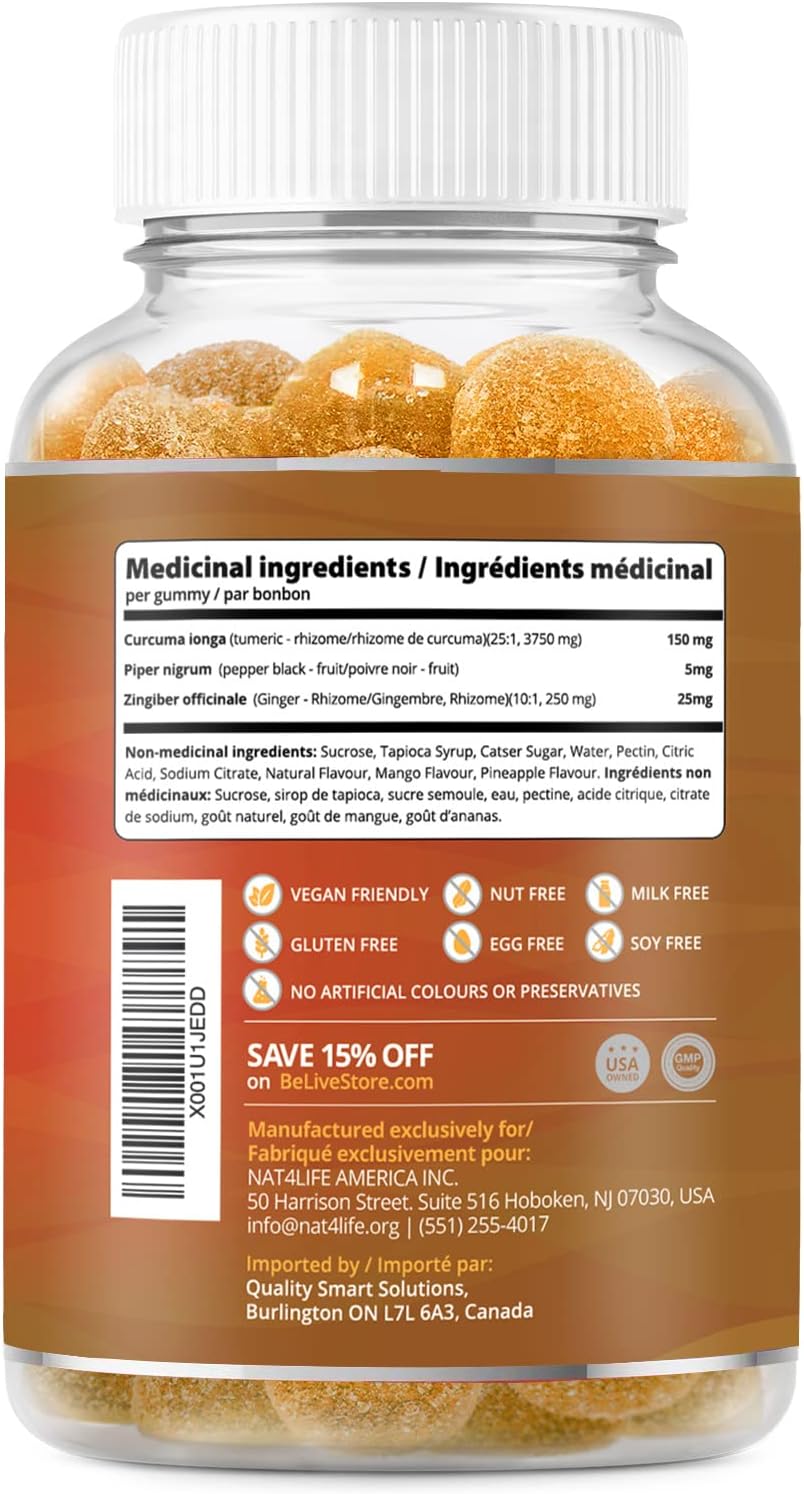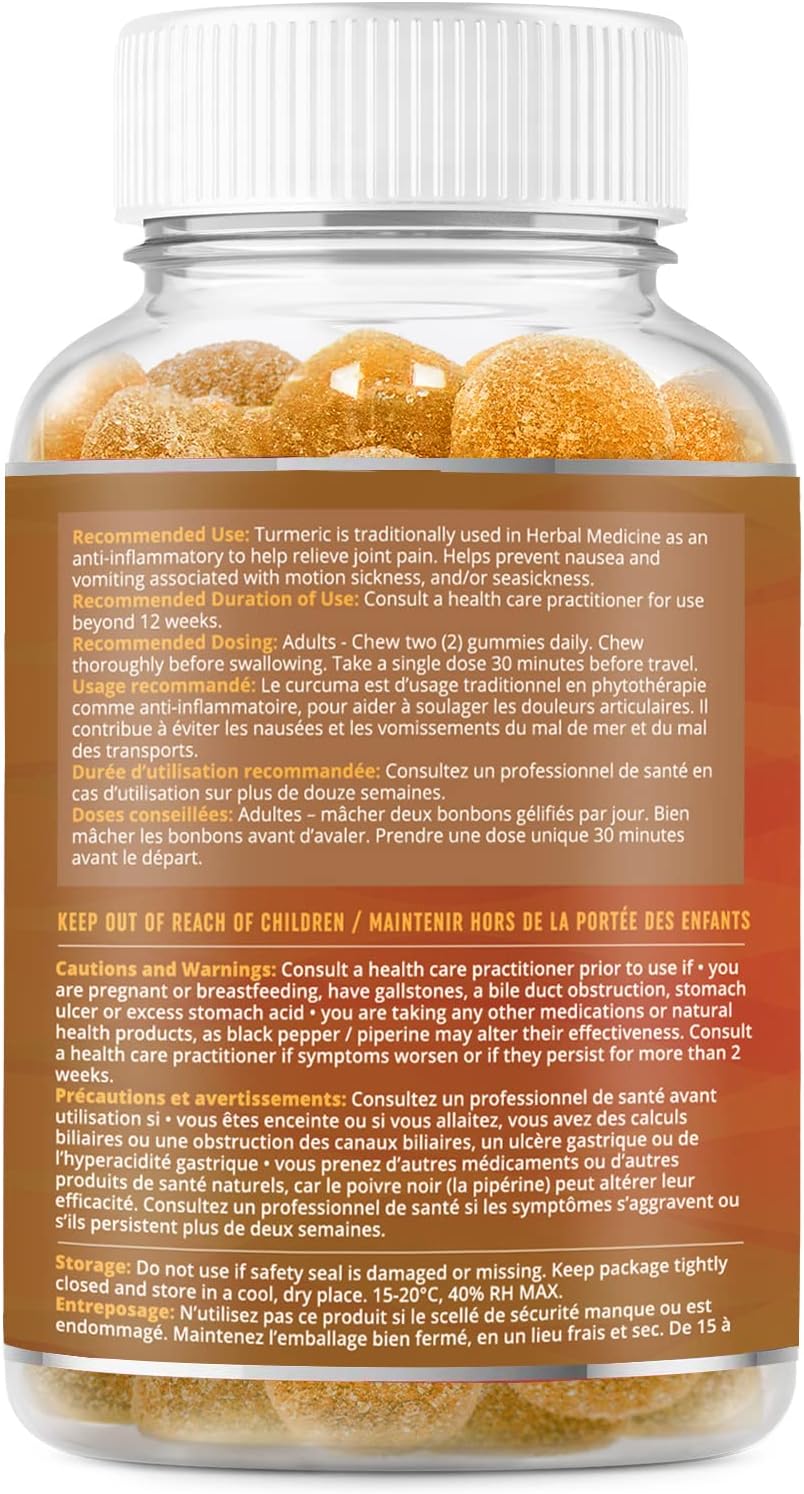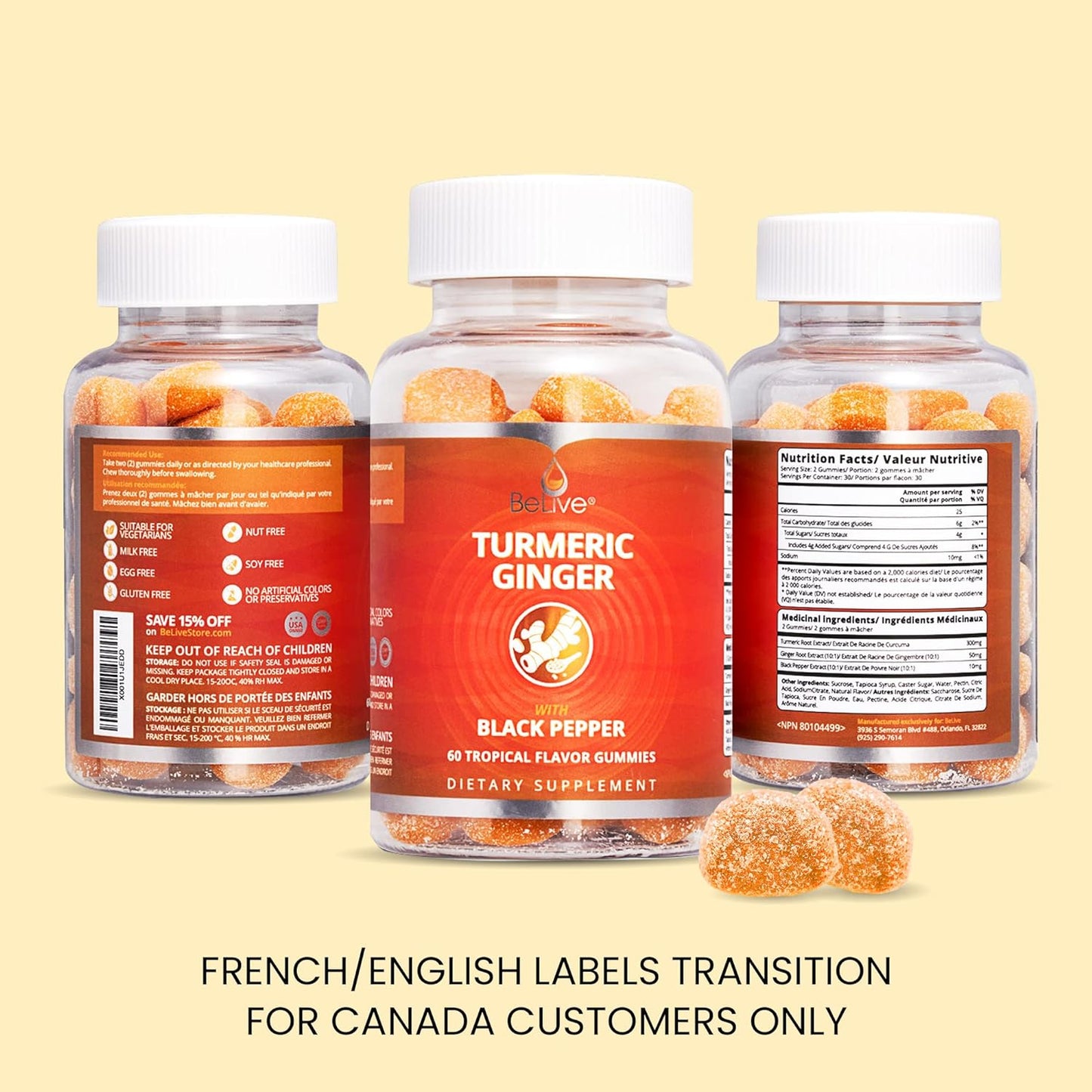 Shipping [Free Shipping for Orders over $50 - USA]

Exchange/Return Policy + Refunds

If you don't have a PayPal account, you can still use Paypal.