Regular price
Sale price
$21.68 USD
Unit price
per
Sale
Sold out
Age Range (Description):
Adult
Material Feature:
No Artificial Preservatives, No Artificial Colors
𝟭𝟬𝟬% 𝗡𝗮𝘁𝘂𝗿𝗮𝗹 𝗕𝗲𝗻𝗲𝗳𝗶𝘁𝘀 - Chlorophyll is the natural pigment that gives the plants their green color combined with Apple Cider Vinegar, Sea Moss & Elderberry also delivers myriad health benefits to most systems in every part of the human body. We bring the green superpower into our sugar-free chlorophyll gummies so you don't need to get outdoors and bathe each of your cells in the forest for head-to-toe well-being.
𝗜𝗺𝗺𝘂𝗻𝗶𝘁𝘆 𝗙𝗼𝗿𝘁𝗶𝗳𝗶𝗰𝗮𝘁𝗶𝗼𝗻 - (The granules on the surface of the gummies are tapioca flour to keep the gummies from sticking, not powdered sugar.) Concentrate a whole cart of multiple immune booster superfoods, multiple forms of zinc, and multivitamins into one super-green blend gummy.
𝗙𝗿𝗼𝗺 𝗜𝗻𝗻𝗲𝗿 𝗧𝗼 𝗢𝘂𝘁𝗲𝗿 - This super-green ingredient from mother nature contains a high dose of supplement that can safely help flush out the toxins and internal odor-causing compounds. We also blended the unfiltered apple cider vinegar into our liquid chlorophyll gummies to help you smell fresh and look attractive!
𝗦𝗮𝘆 𝗡𝗼 𝗧𝗼 𝗙𝗮𝘁𝗶𝗴𝘂𝗲 - Our sugar-free chlorophyll supplement naturally provides clean, sustained energy on a cellular level, but also decrease the intake of unnecessary sugar and calories from the normal gummies so you can indulge yourselves with this zero-sugar snack but no more worries about the calories.
𝗘𝗳𝗳𝗶𝗰𝗶𝗲𝗻𝘁 𝗘𝘅𝘁𝗿𝗮𝗰𝘁𝗶𝗼𝗻 - Precise technology makes it more easily absorbed by the human body.

Share
View full details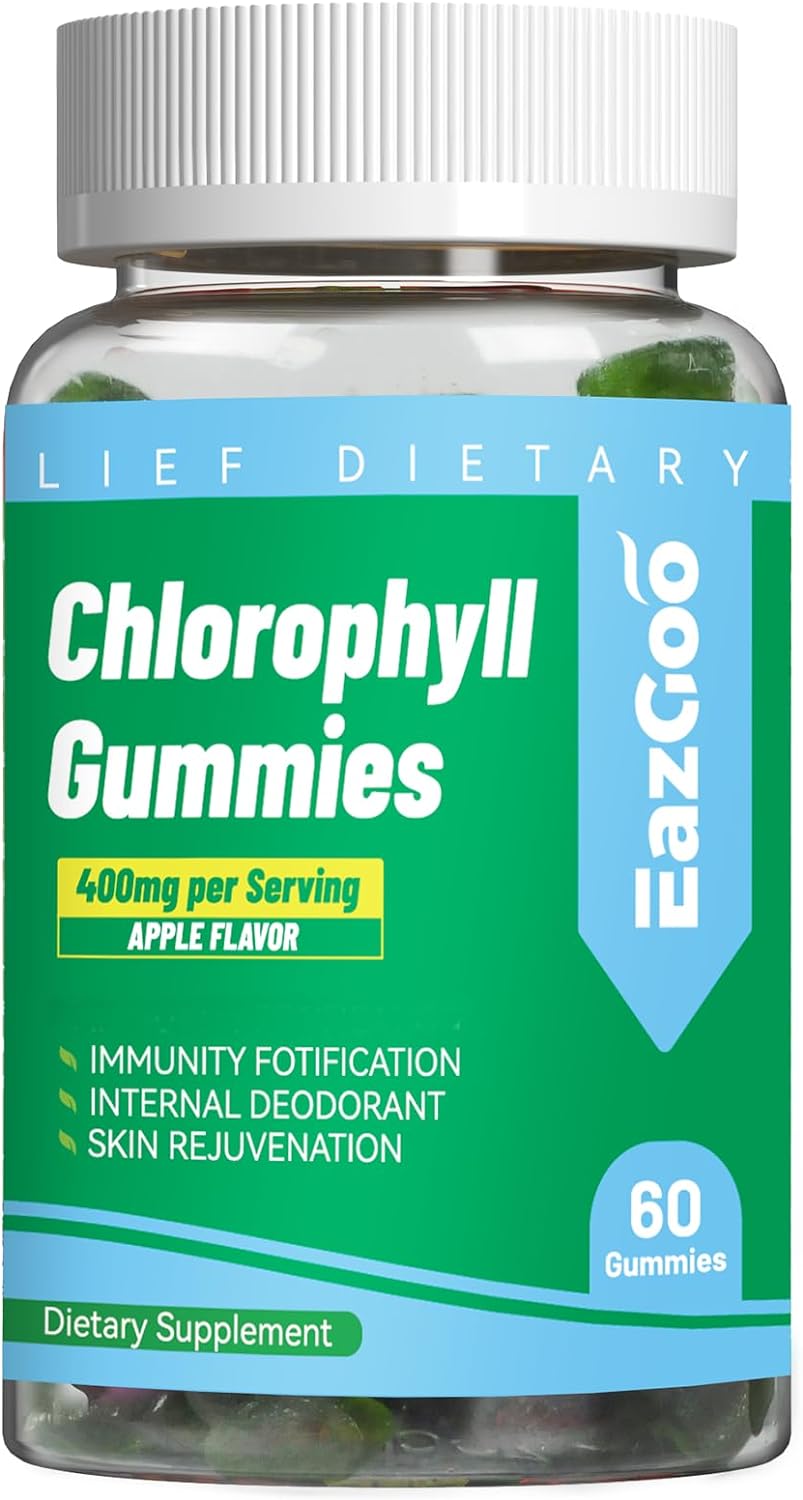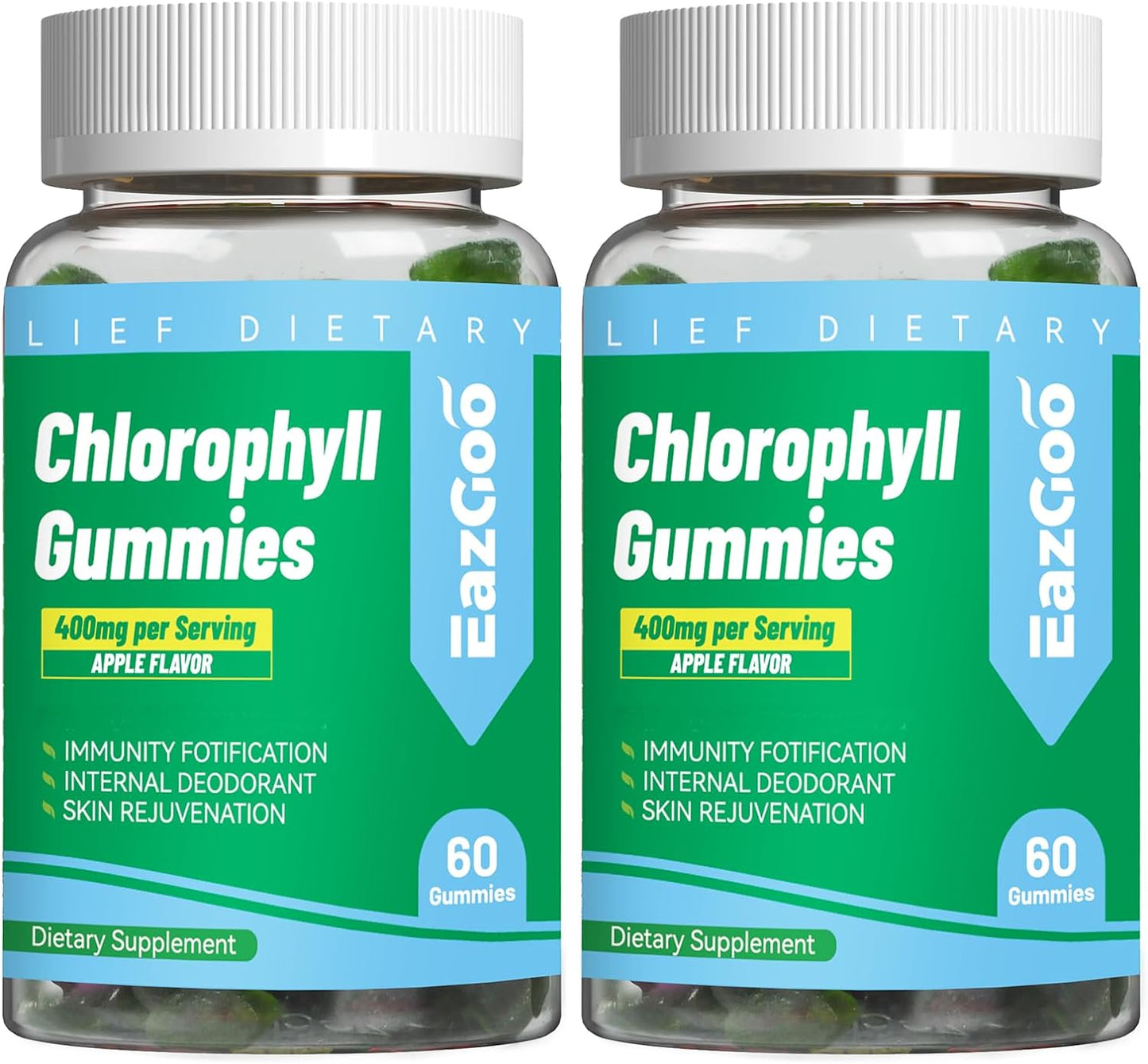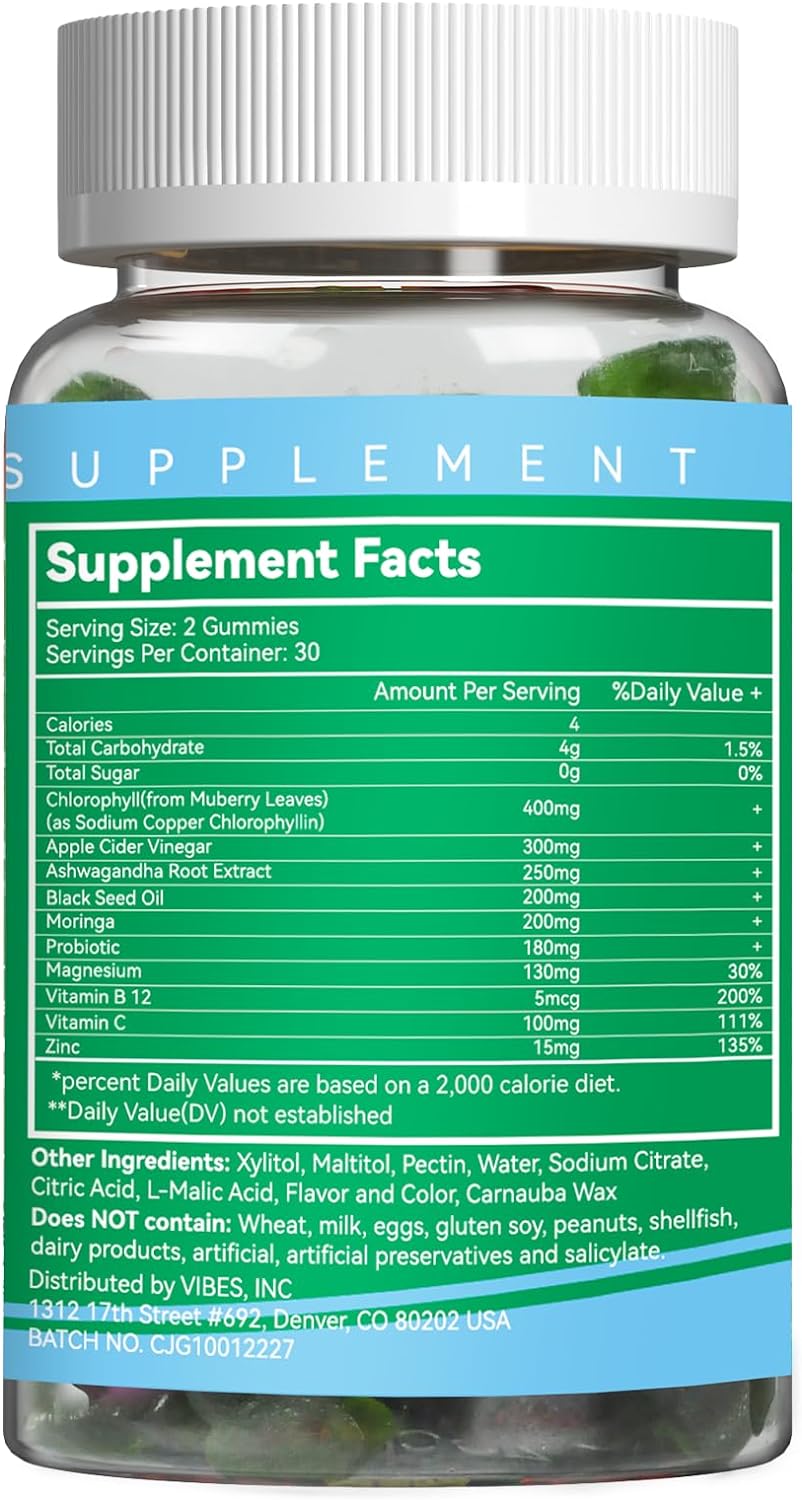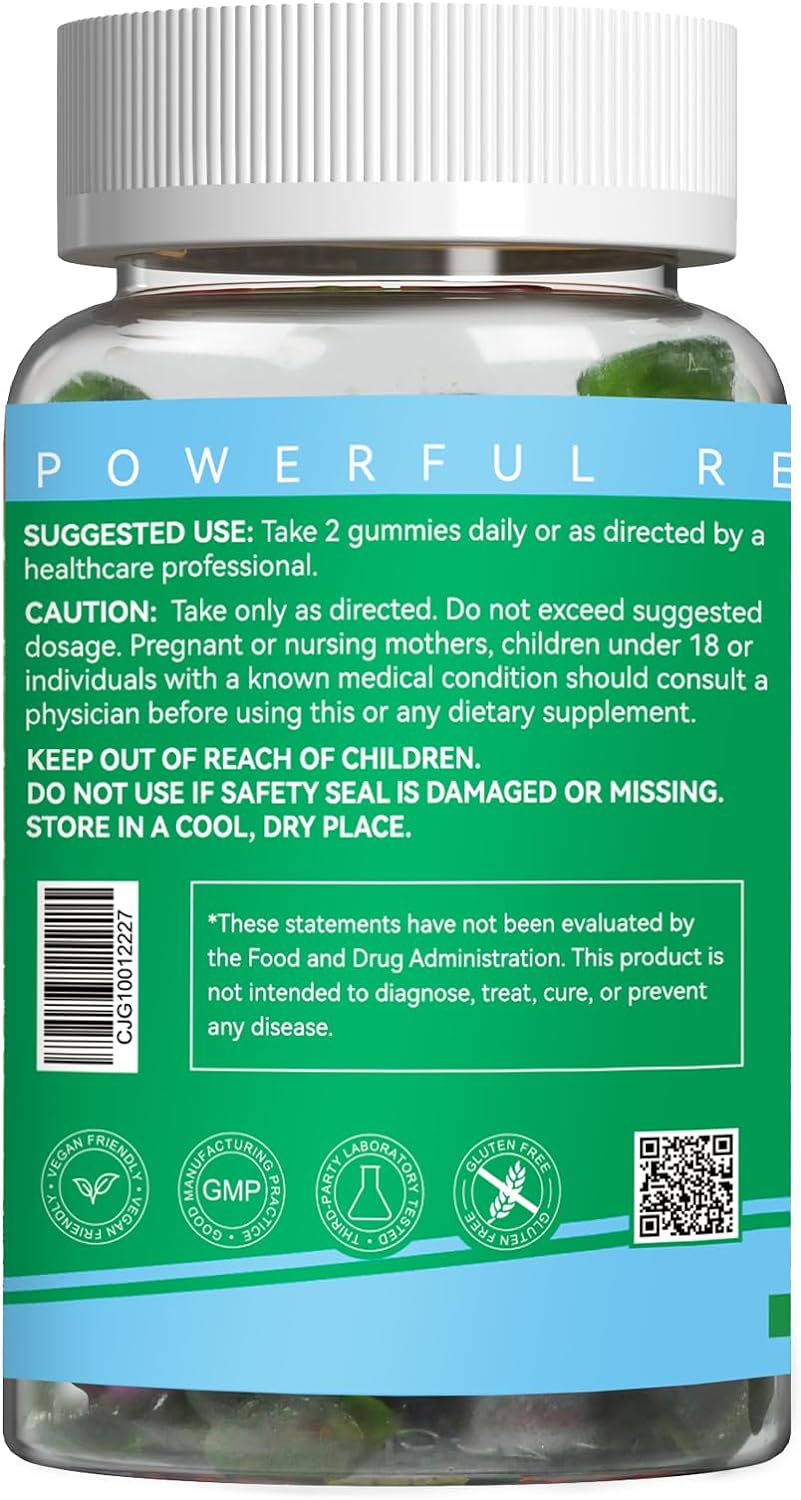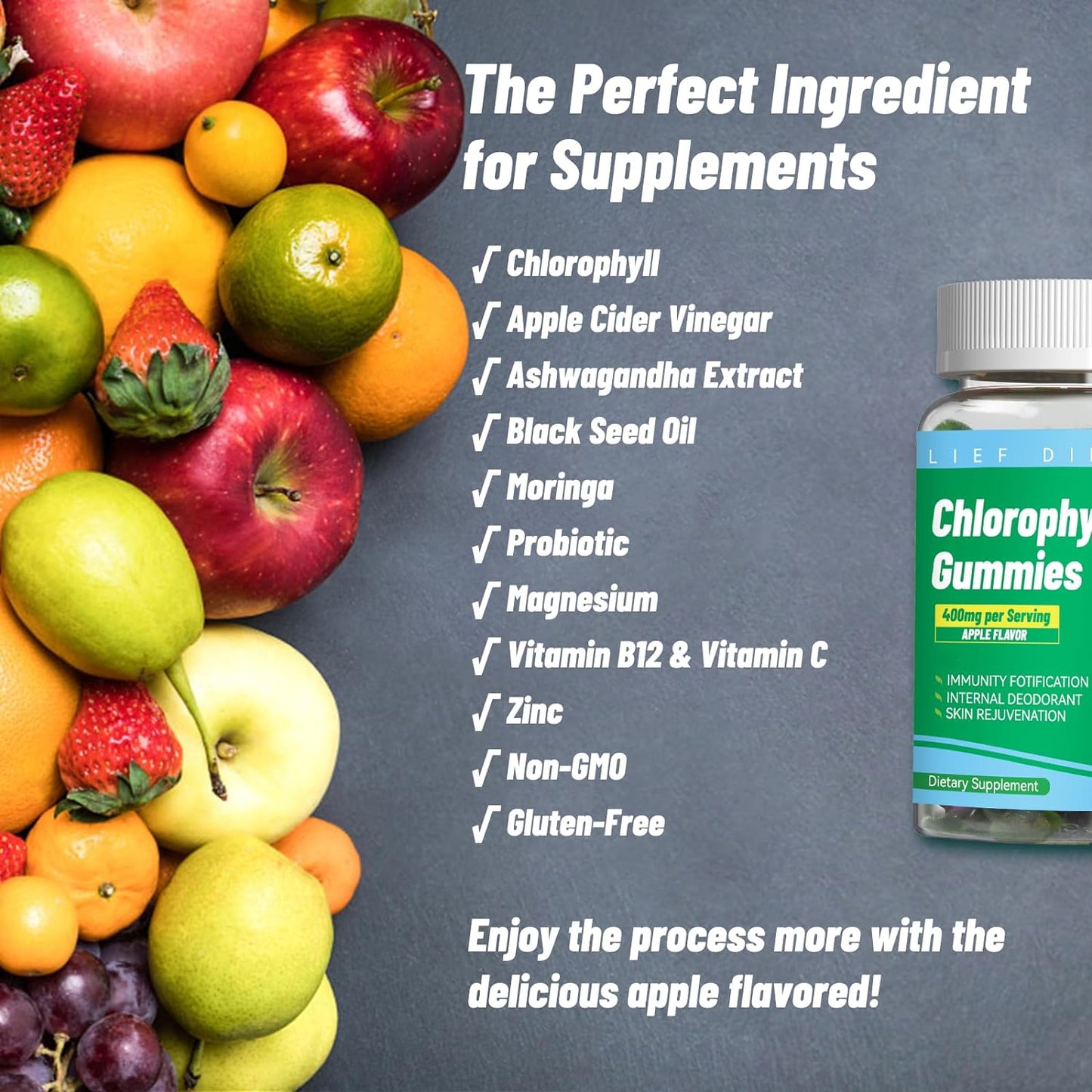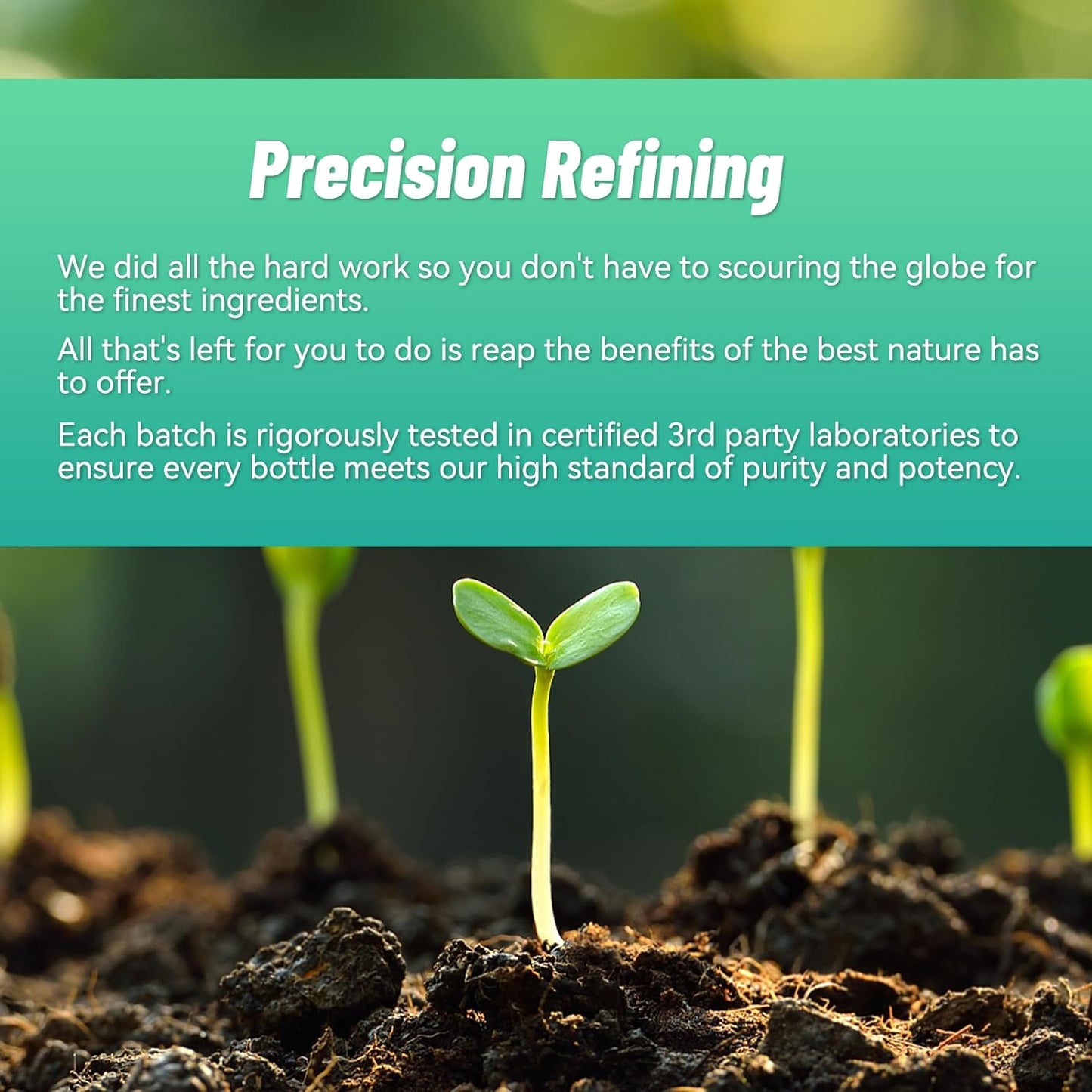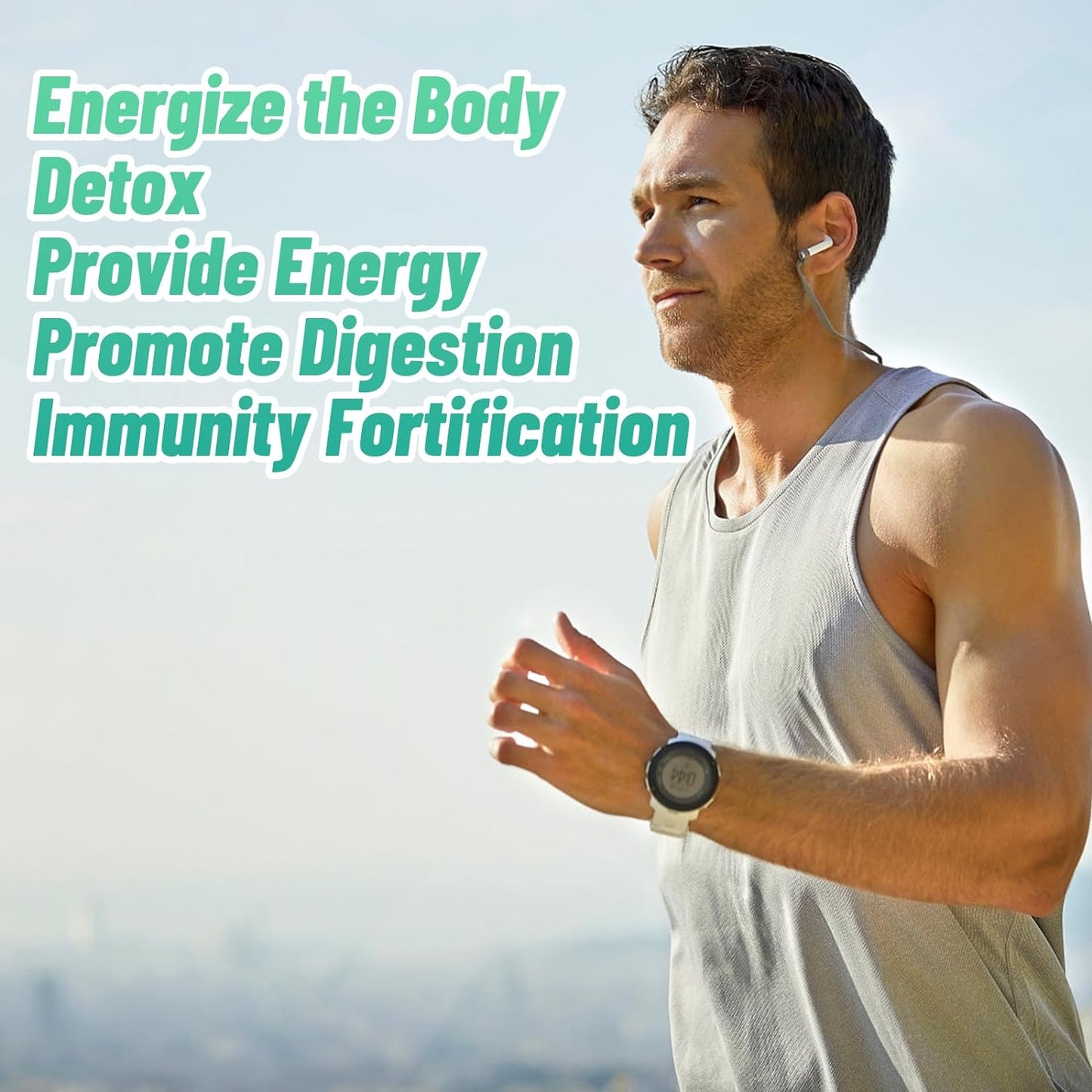 Shipping [Free Shipping for Orders over $50 - USA]

Exchange/Return Policy + Refunds

If you don't have a PayPal account, you can still use Paypal.