Regular price
Sale price
$12.48 USD
Unit price
per
Sale
Sold out
High quality: KIMI RAJI Quartz Crystal Cage is the original ecological texture that is different from the ordinary necklace rope bracelet rope on the market, so necklace crystal holder you can wear not only beautifully, generously, but also durable. (The crystal stone is for reference only, not a commodity)

Size: Total necklace length 18 inches, the large rope bag size is 1.57inch length, the small rope bag size is 1.18inch length. It will be enough large to holder the different stones.

Adjustable design: There are adjustable beds for both rope sides, the length of the rope can be adjusted according to your own needs and it suits for all ages people.

Apply to: Necklace rope can beholder quartz, natural raw stone, ore, jade, crystals, beads, pendants the is very suitable for making jewelry, crystal pendants, necklace cage, crystal pendant, bracelets, necklaces, and other DIY crafts.

Best gift: You can make your own bracelets and necklace, choose your favorite pendant stone, and put it in a rope bag to make your own unique jewelry. Handmade pendants with original style are of great significance for collection and can be given as gifts to family members and friends.
Handmade retro woven wax rope net bag rough raw stone necklace cord replacement net bag
Have lots of stones? This Empty Stone Holder made out of Hemp Cord is Interchangeable so you can push the knot above the stone and place different ones similar to their size.
You can purchase an Empty Single Stone Holder separately to place your gems.
This is designed for only 1 stone that fits the sizes below.
Please be aware that thinner stones may slip out as this is designed to fit the exact size of your stone. Please read the full description below for sizes.
Stone Sizes that can fit is around
Small holder: length is 20-25mm, width is about 20mm
Large holder: length is 25-35mm, width is about 25mm
Crystal holder necklace can be freely matched with your favorite gems and colored stones to make your favorite necklaces and bracelets. You can match all kinds of clothes on your own travel. It can also be used as a unique gift to friends, children and loved ones, as a special emotional sustenance , I believe you will let them remember the special you
Crystal cages for necklaces,The mysterious attraction, elegant colors and colorful brilliance of gemstones are deeply loved by the world. Because of their rarity, hardness and durability, they are even more precious. The beauty, toughness and elastic storage of natural gemstones make one can't help but believe that they have supernatural origins and magical powers.
Crystal holder necklace Handmade wax rope knitting is not only a good medium. It uses natural wax rope to set off and fix natural gemstones, which is easy to wear. stone holder necklace process of handcrafting is to find the inner peace, explore your own artistic inspiration, and activate your brain thinking. , Is also a corner of life.
Necklace cords for quartz ,The ancients believed that the health function of gemstones should not be neglected, just like its decorative function. Therefore, they should understand the properties of gemstones, choose their favorite healing stones and protective stones, and wear them on human organs. Crystal holder pendant They can be balanced, activated, or stabilized according to requirements.
Share
View full details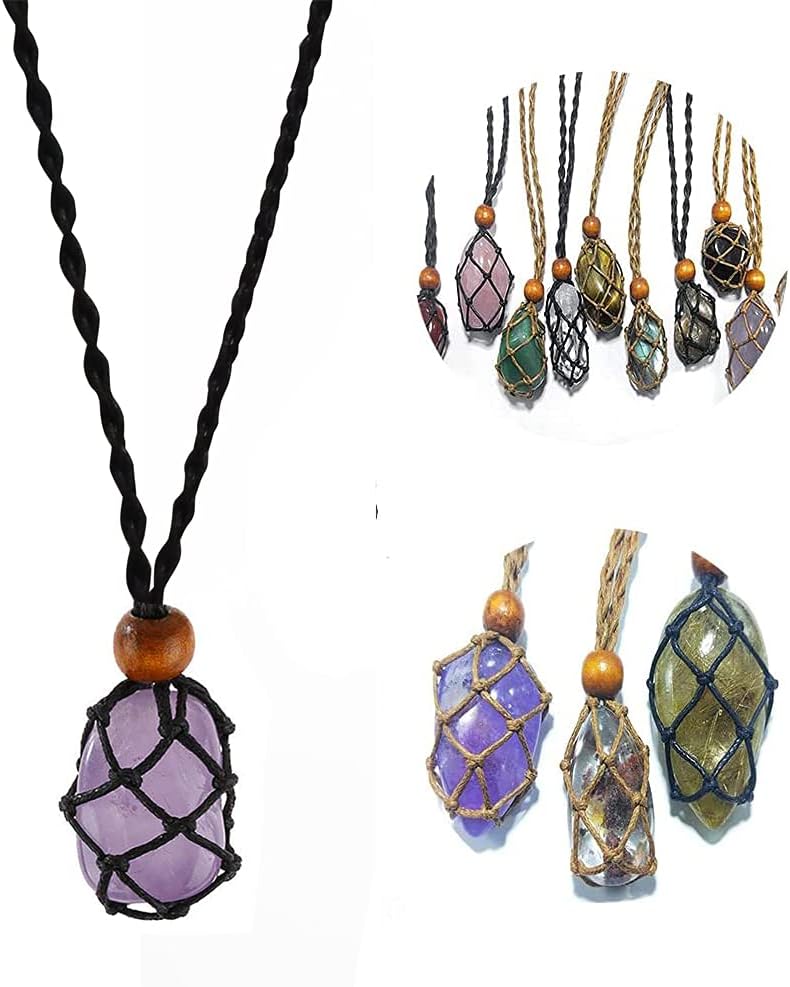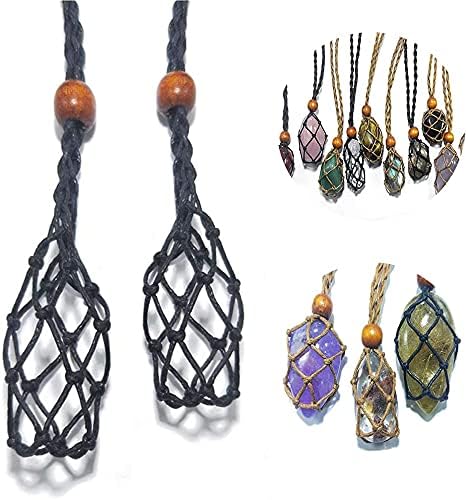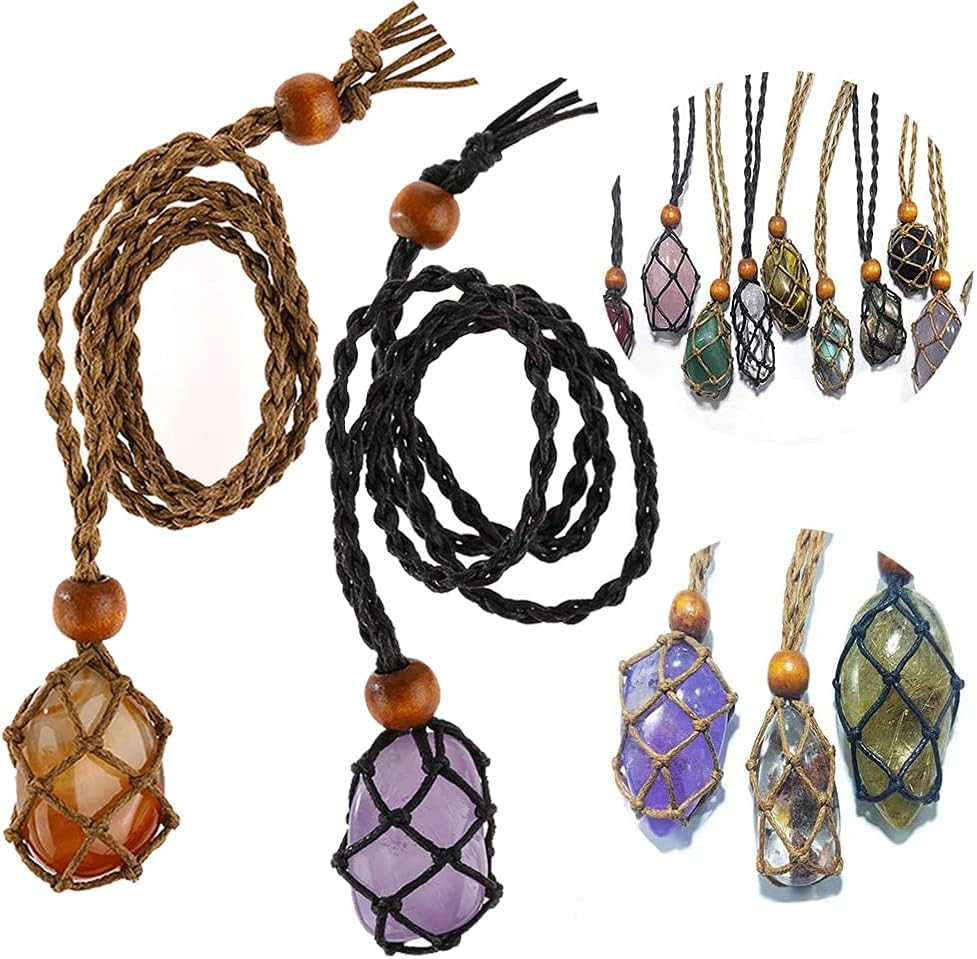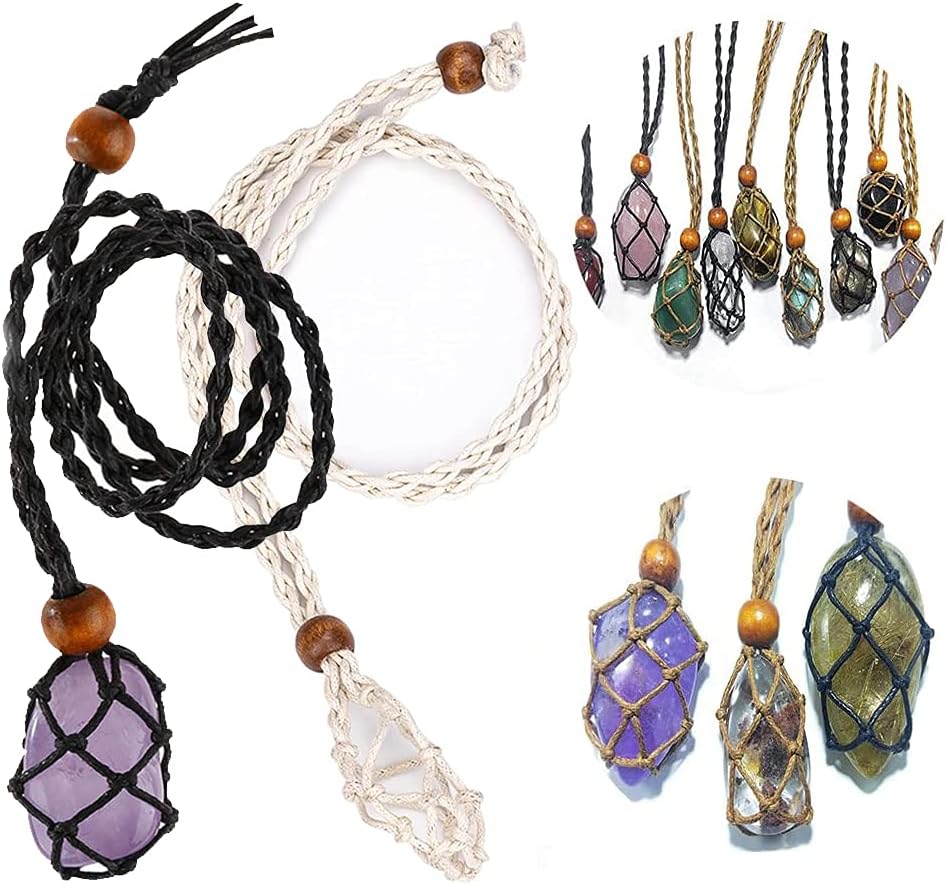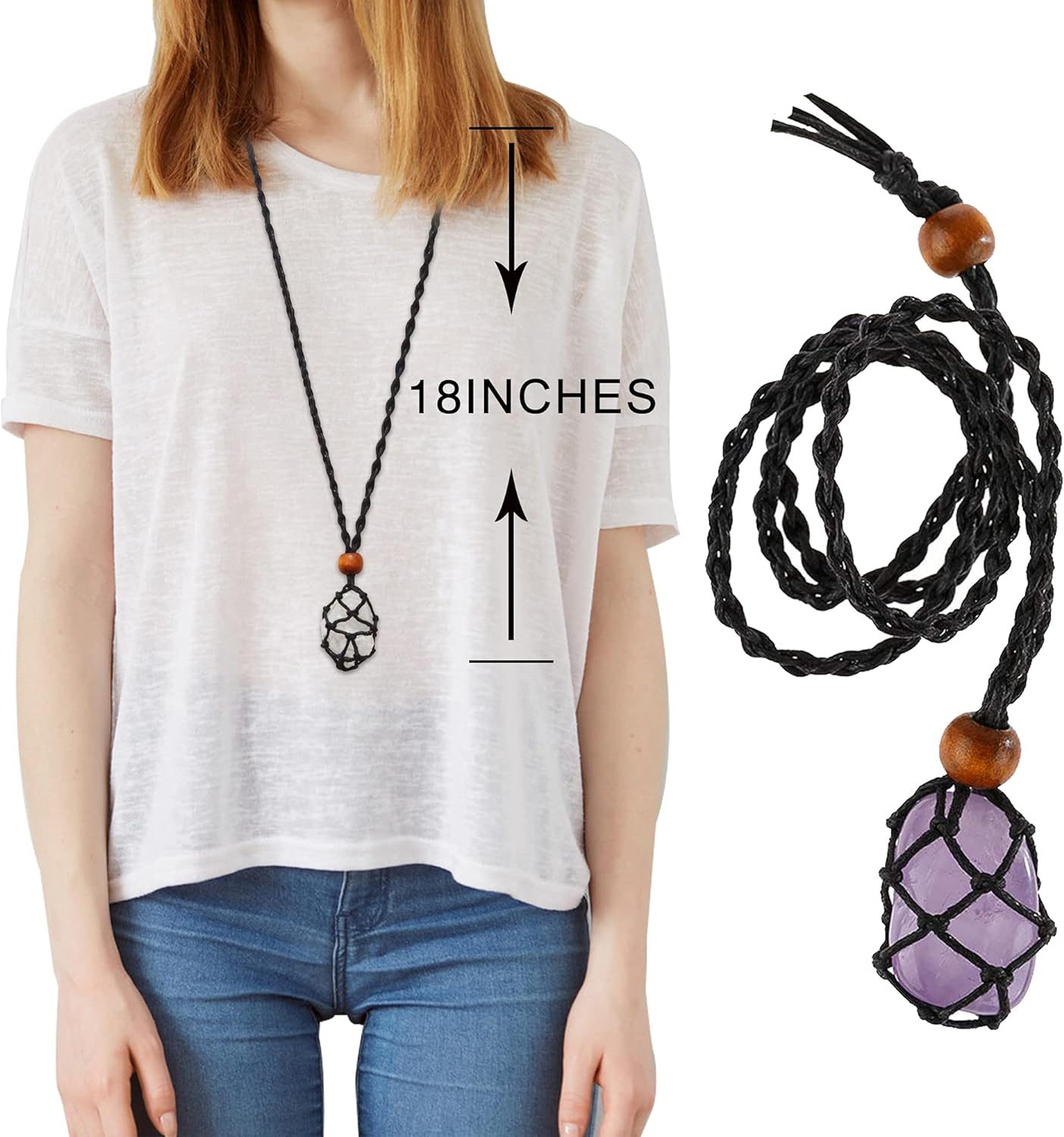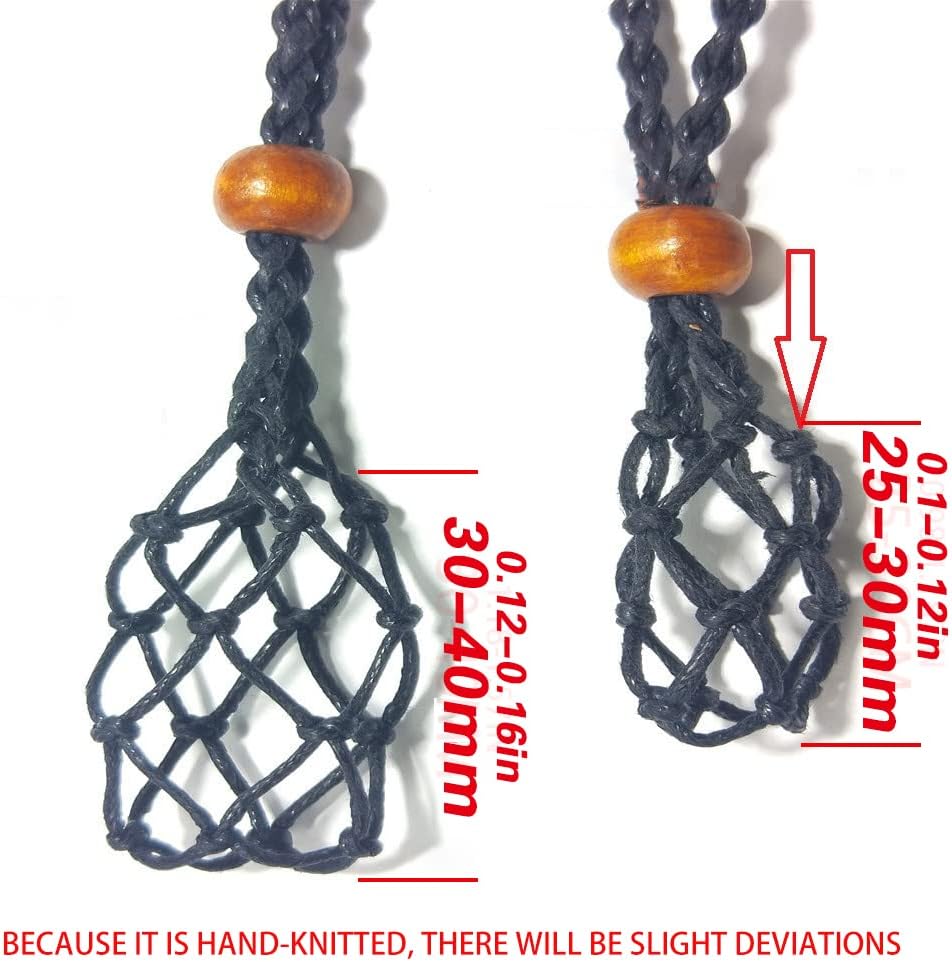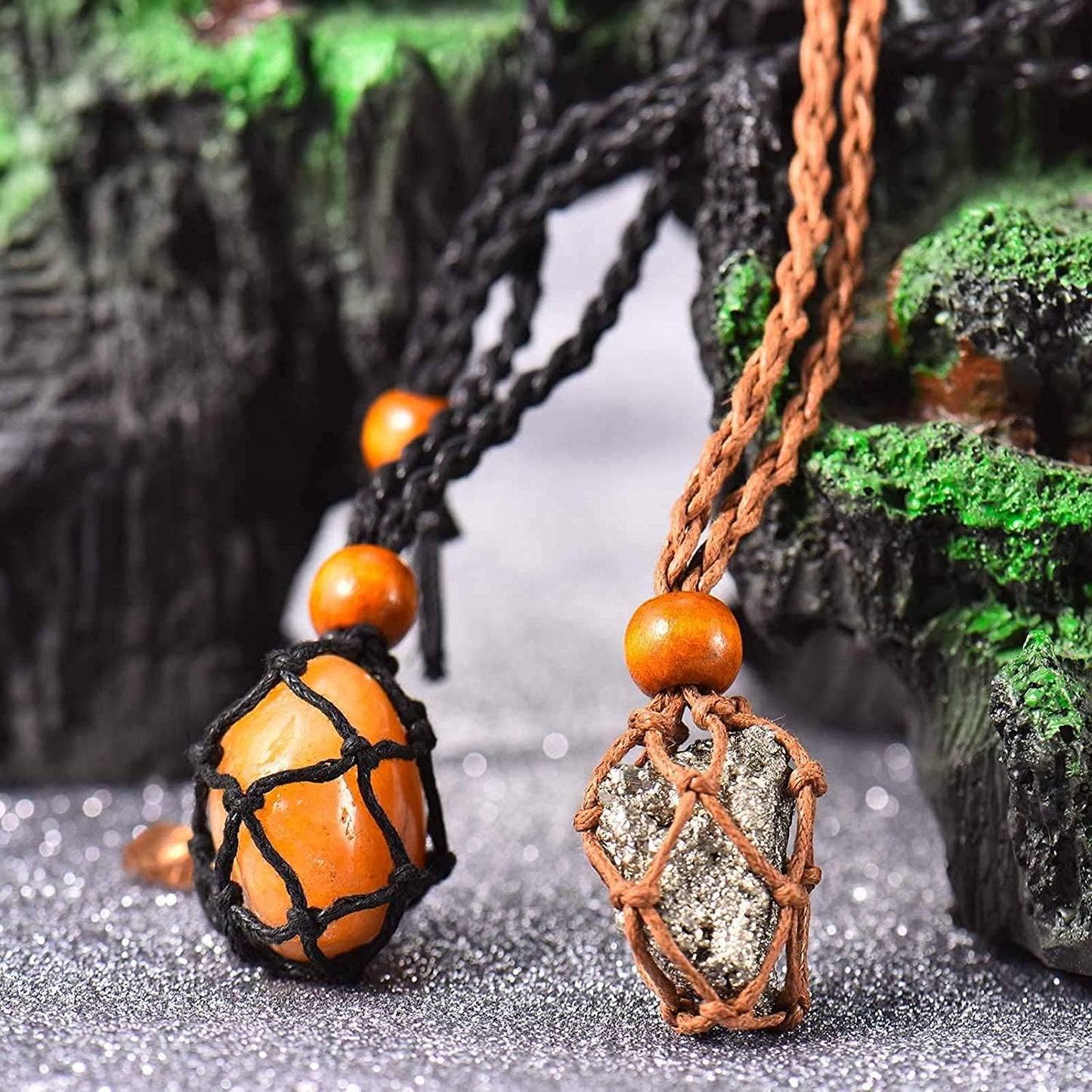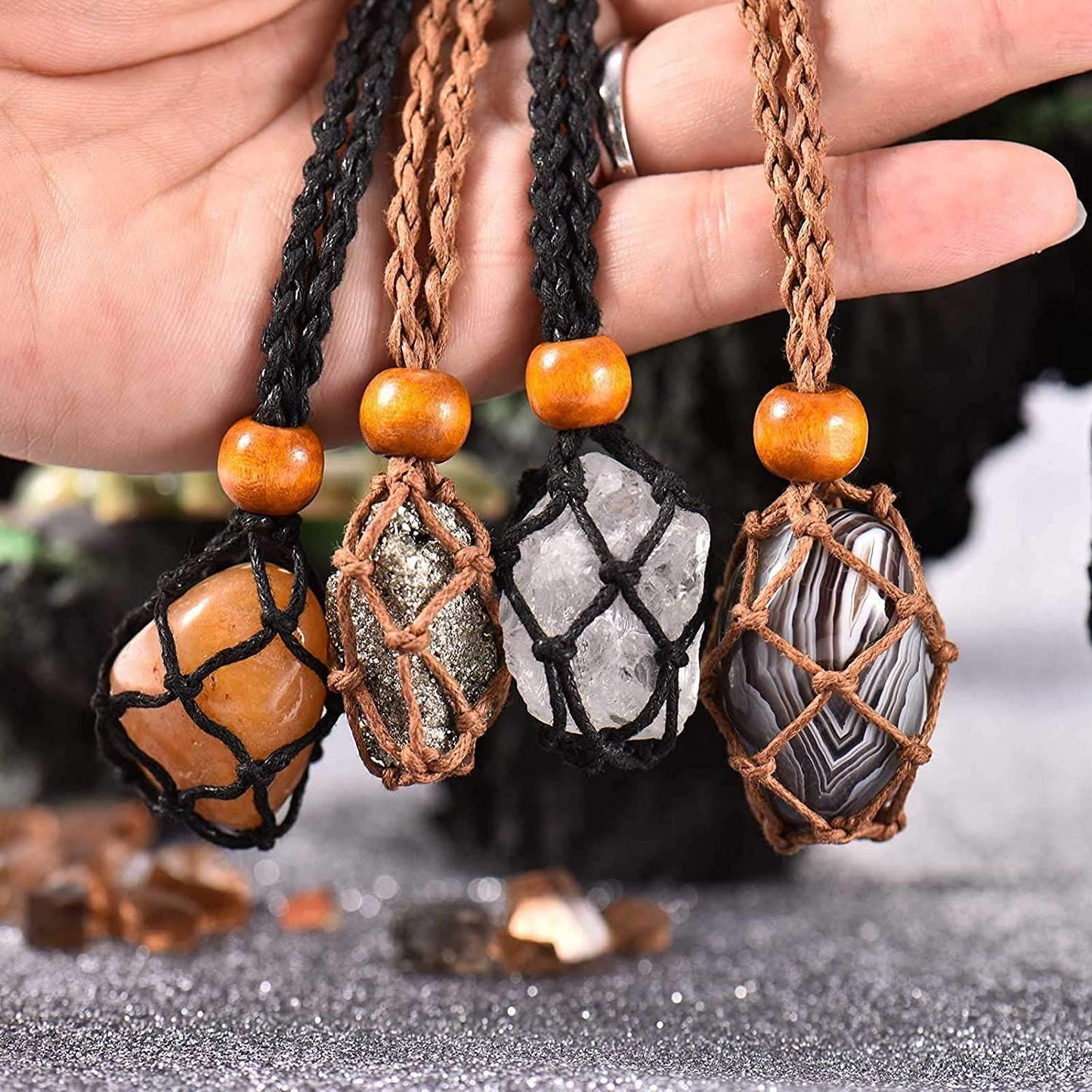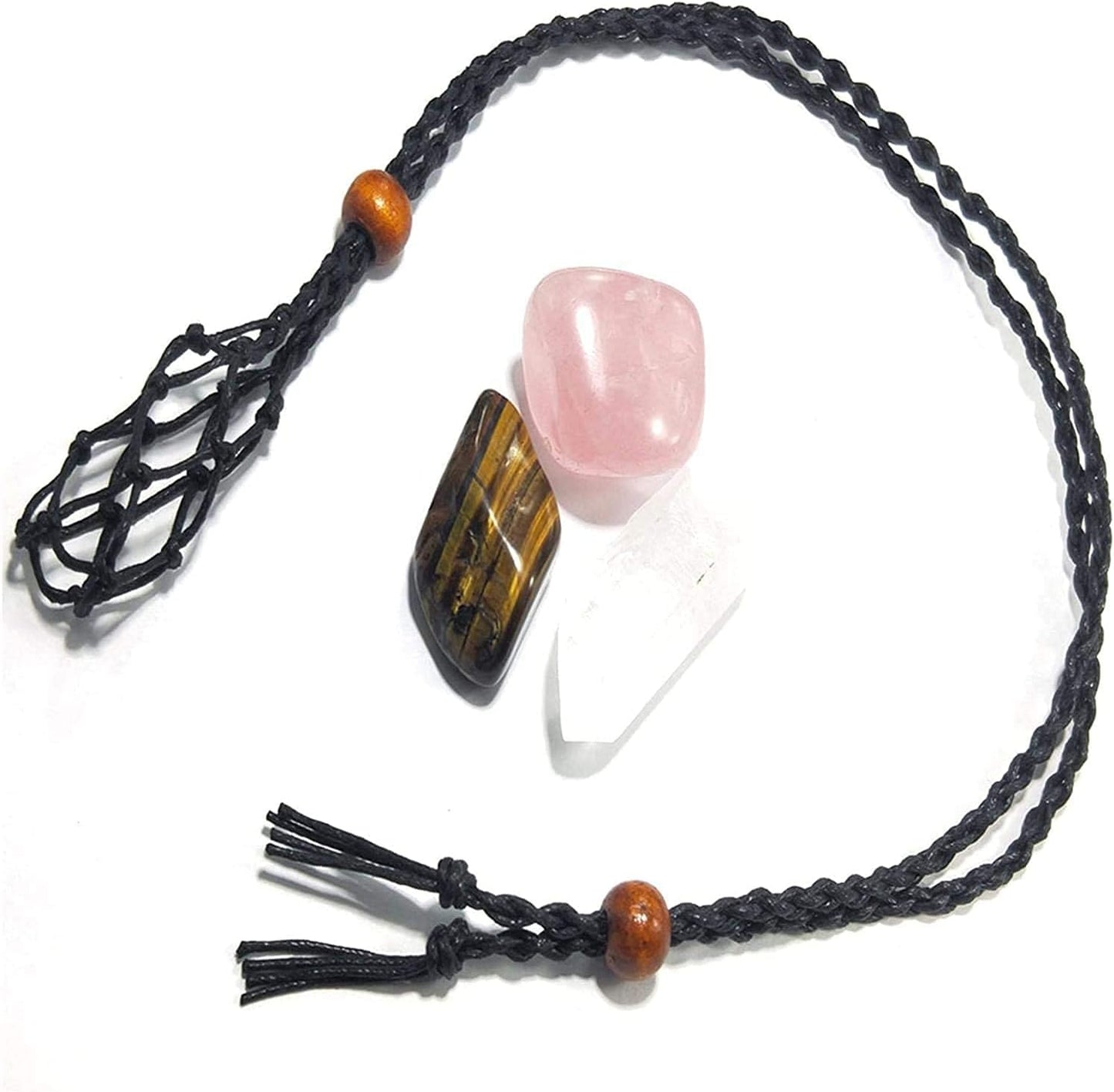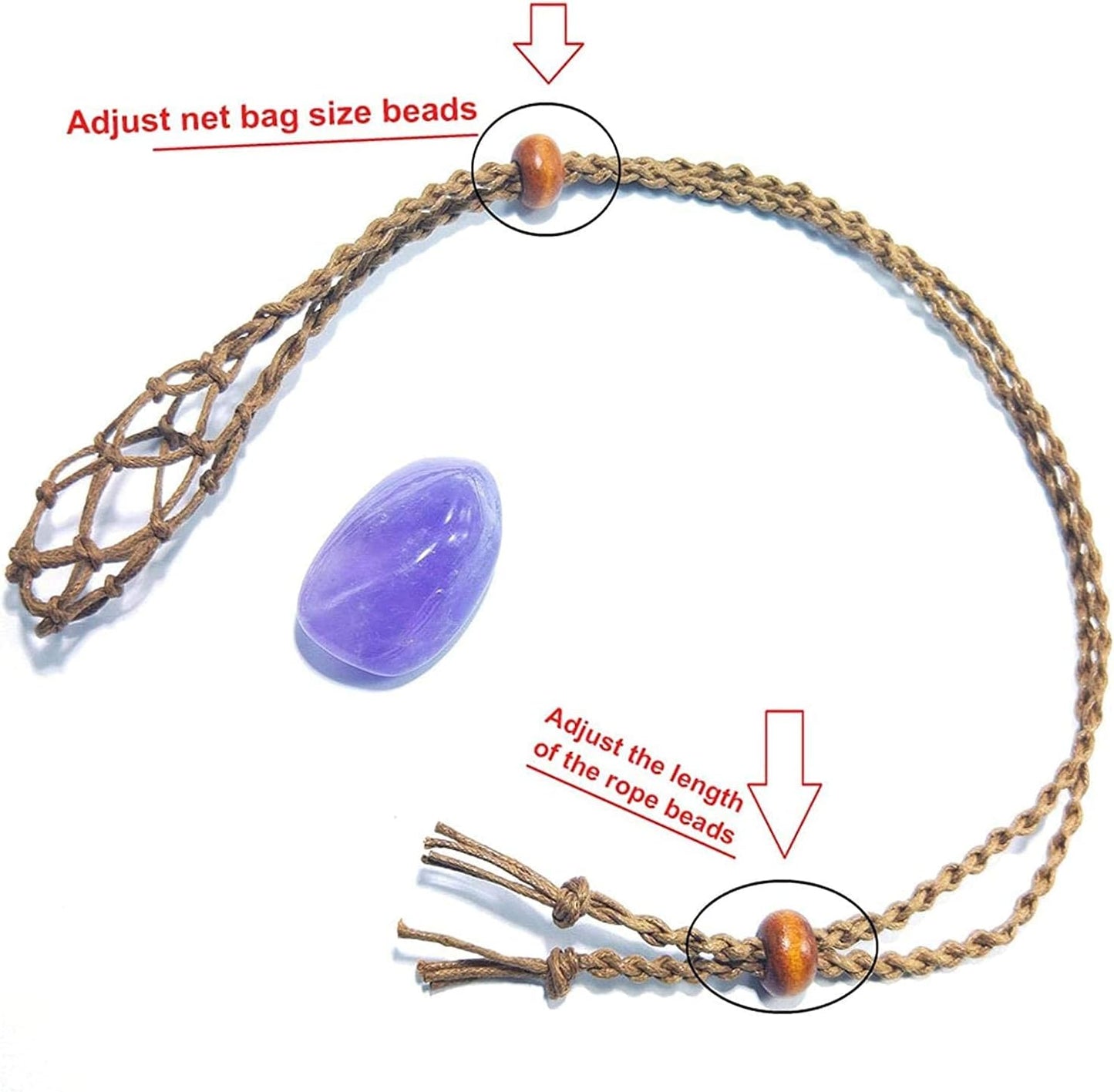 Shipping [Free Shipping for Orders over $50 - USA]

Exchange/Return Policy + Refunds

If you don't have a PayPal account, you can still use Paypal.