Regular price
Sale price
$23.31 USD
Unit price
per
Sale
Sold out
Energize Your Life with Nature Made Vitamin B12 1000 mcg Softgels:
Brand: Nature Made
Item Form: Softgel
Primary Supplement Type: Vitamin B12
Diet Type: Gluten Free
Flavor: Unflavored
Sustain Your Vitality: Unlock a 150-day supply of natural energy with Nature Made Vitamin B12 1000 mcg Softgels. These softgels are your daily companion in supporting your body's energy metabolism, ensuring you're at your best throughout the day.
Empowering Energy Metabolism: Our Vitamin B12 softgels play a crucial role in breaking down food into the energy your body craves. Feel the difference as your body efficiently utilizes this energy from morning to night.
Nourishing Brain Health: Vitamin B12 is a vital player in supporting brain cell function and the production of neurotransmitters that are essential for your mood health. Elevate your mental well-being with every softgel.
Red Blood Cell Formation: Proper red blood cell formation is key to overall health. Nature Made Vitamin B12 ensures your body has what it needs for this crucial process. Additionally, it's especially important for vegetarians and vegans who may not get enough B12 from their diets alone.
Easy to Incorporate: As part of your daily wellness routine, adults are recommended to take one Vitamin B12 softgel daily with water and a meal. It's an effortless addition to your day.
Pure and Unadulterated: Our gluten-free Vitamin B12 supplement contains no synthetic dyes and no artificial flavors. It's a clean and pure source of the energy and vitality you desire.
Pharmacist Recommended and USP Verified: Nature Made stands as the #1 Pharmacist Recommended Vitamin and Supplement Brand in the United States. We're committed to quality, and our products are United States Pharmacopeia (USP) Verified.
Safety First: As a reminder, these statements have not been evaluated by the Food and Drug Administration. This product is not intended to diagnose, treat, cure, or prevent any disease.
Energize your life with Nature Made Vitamin B12 1000 mcg Softgels – your trusted source of natural energy for a healthier and more vibrant you.
Share
View full details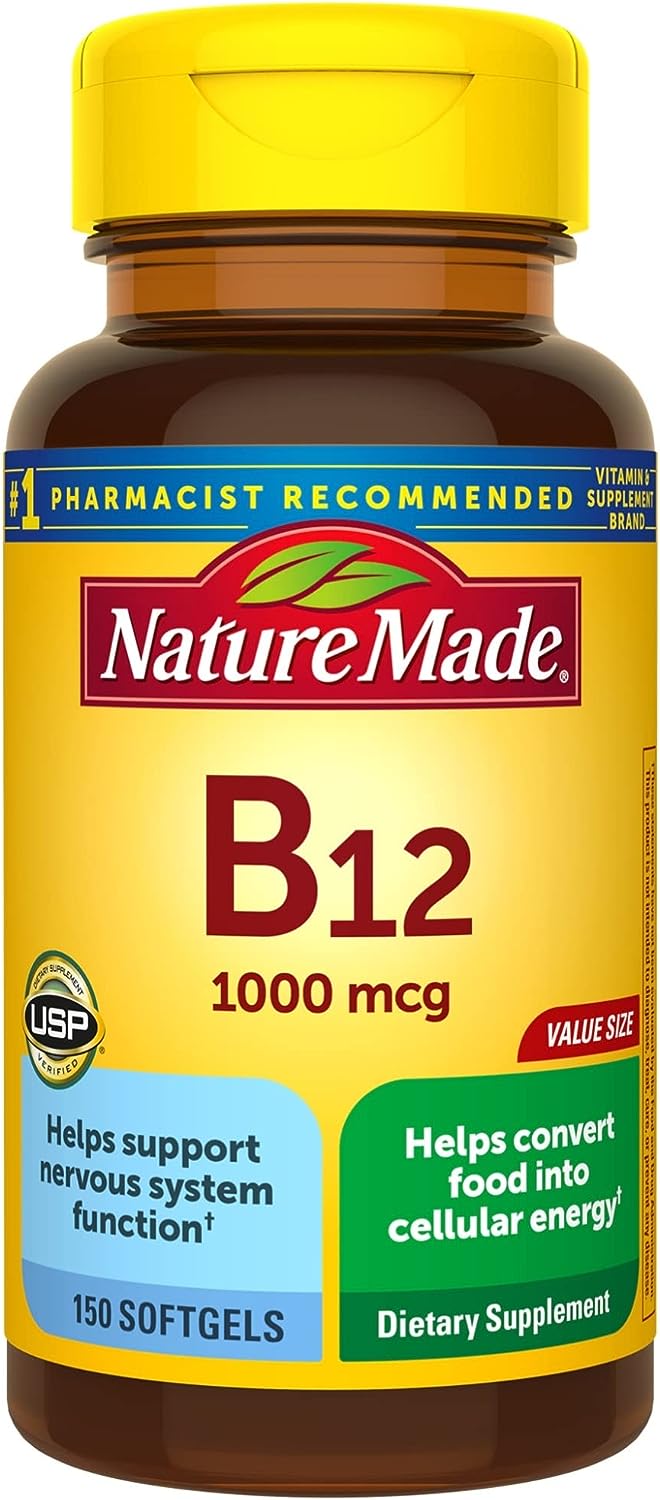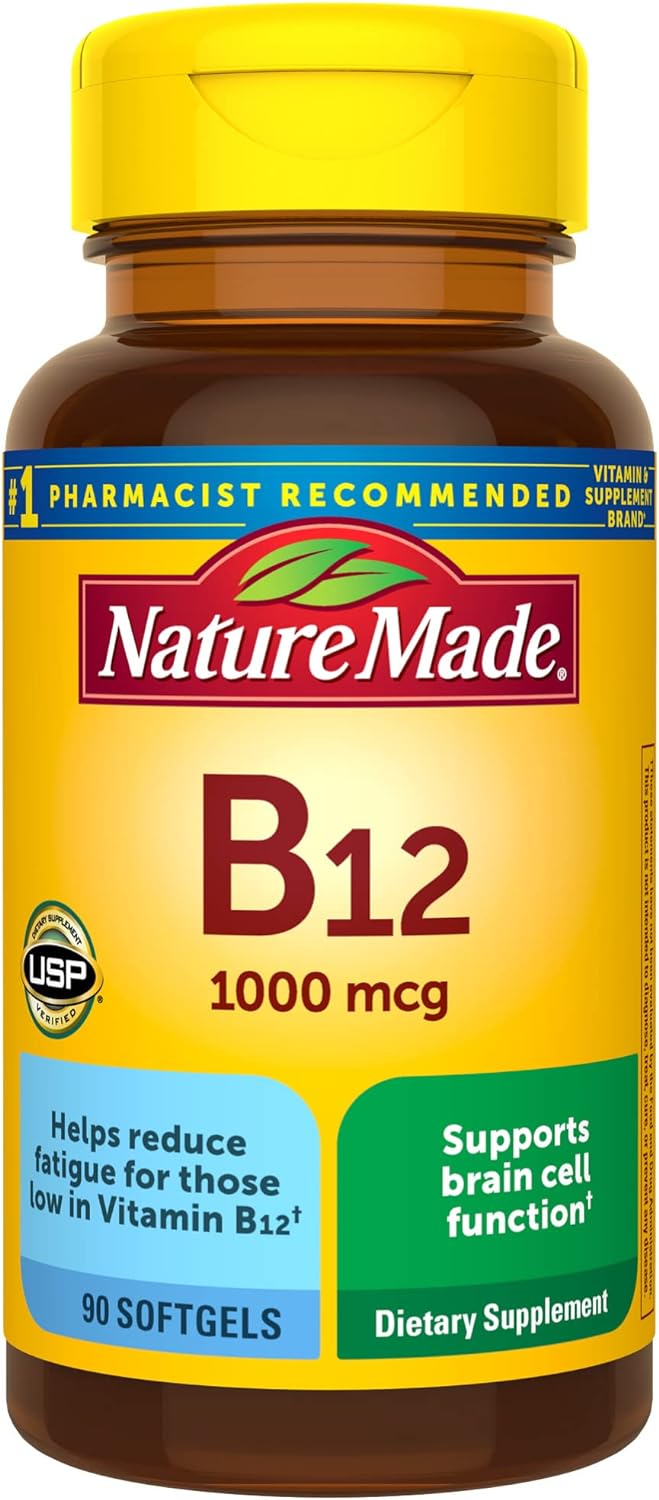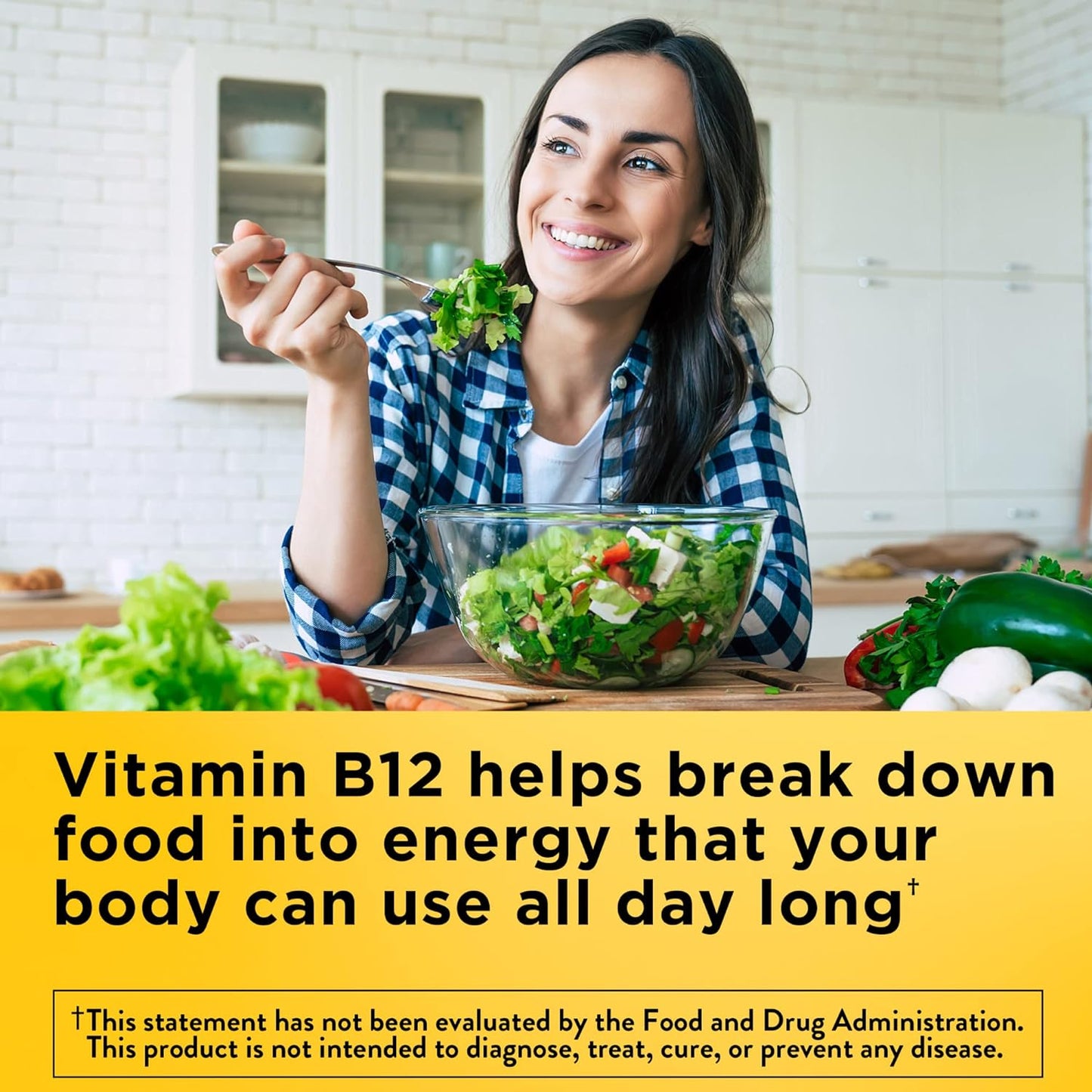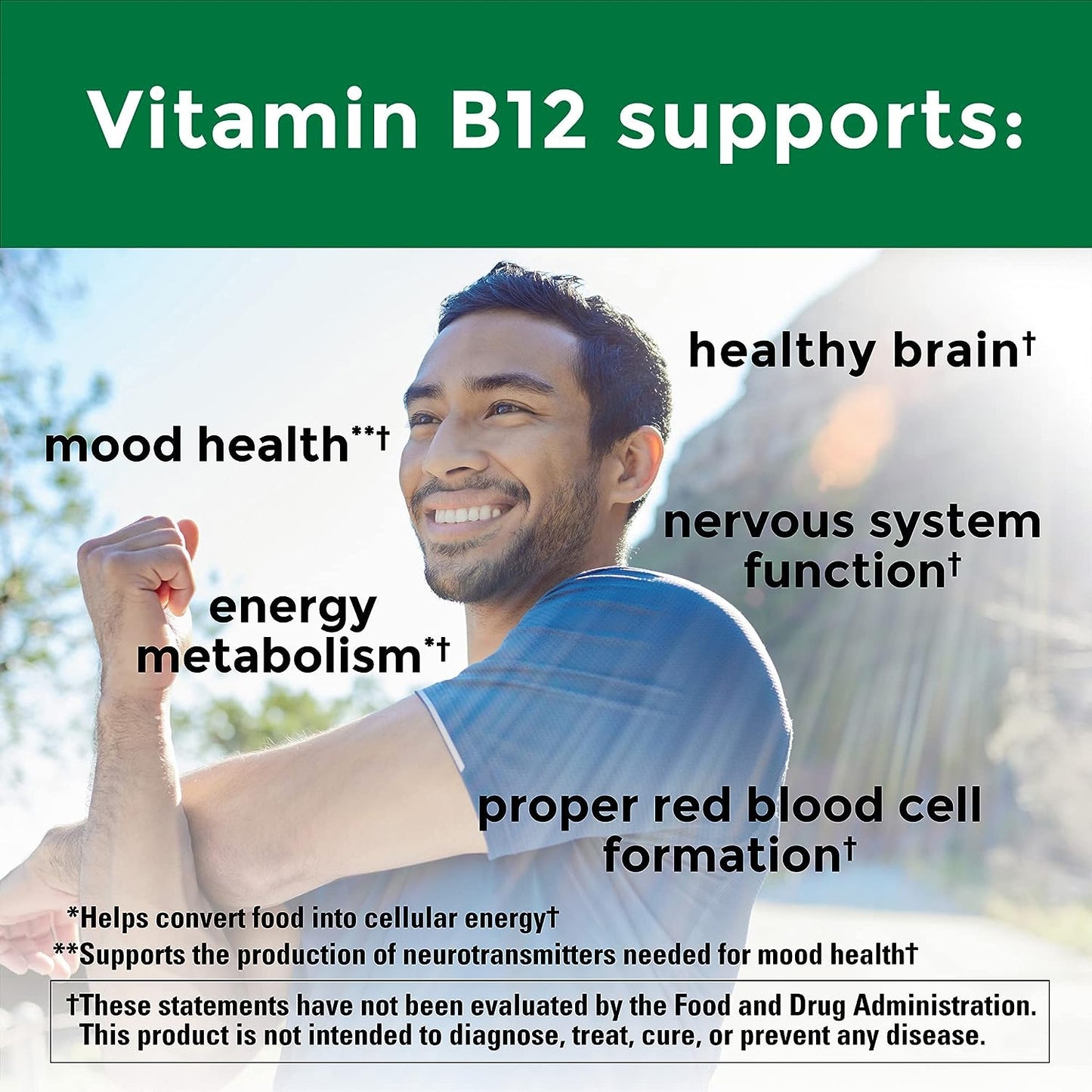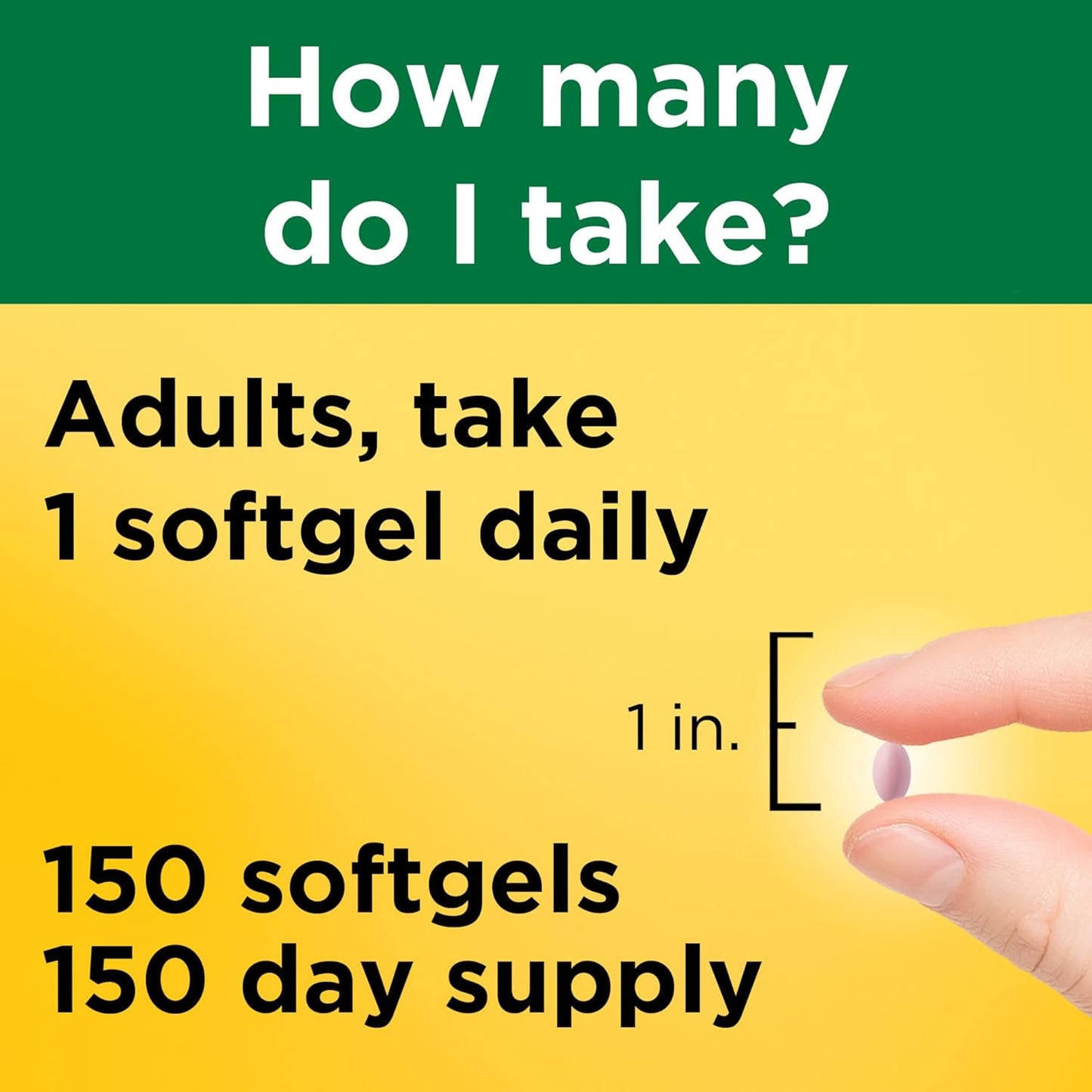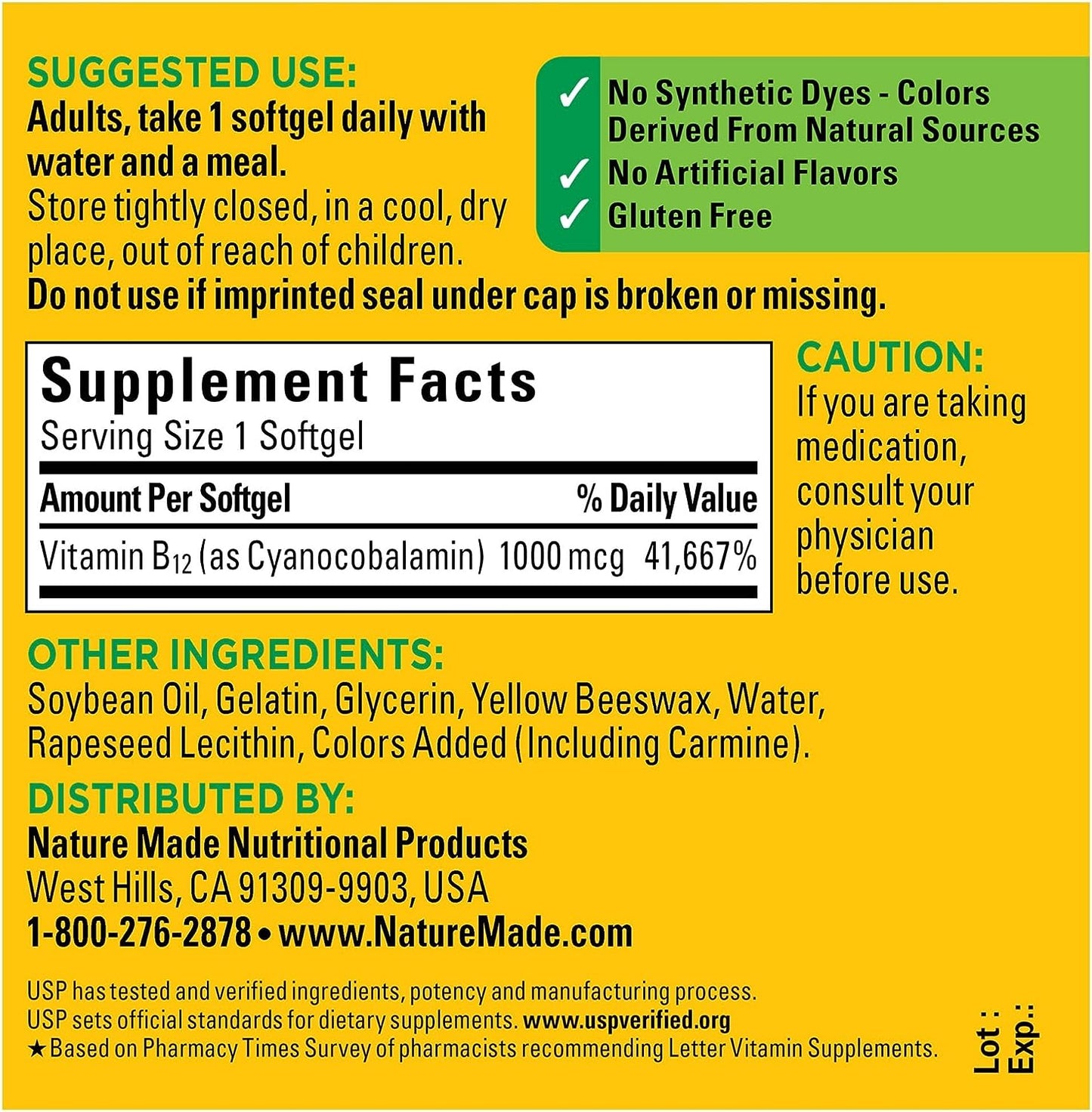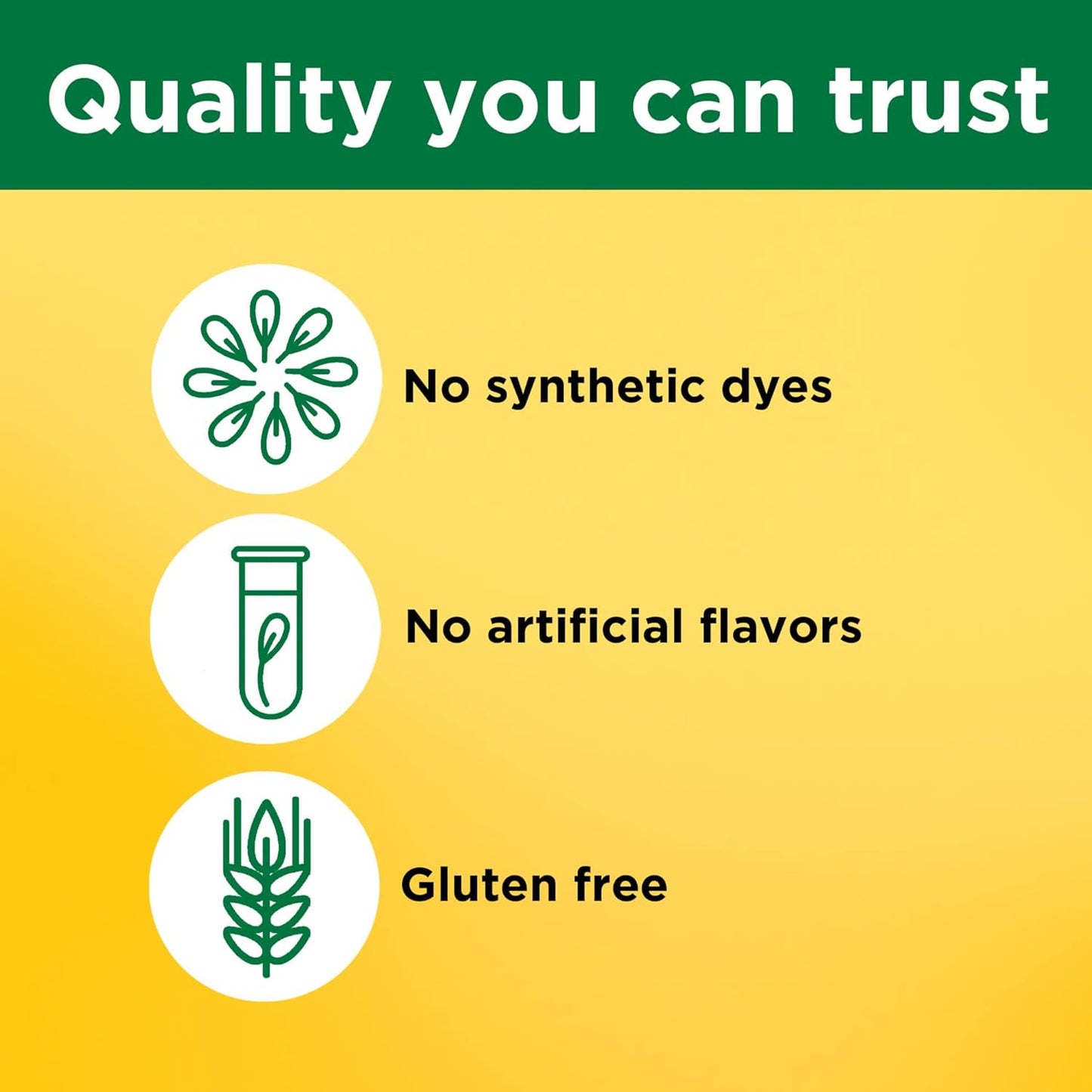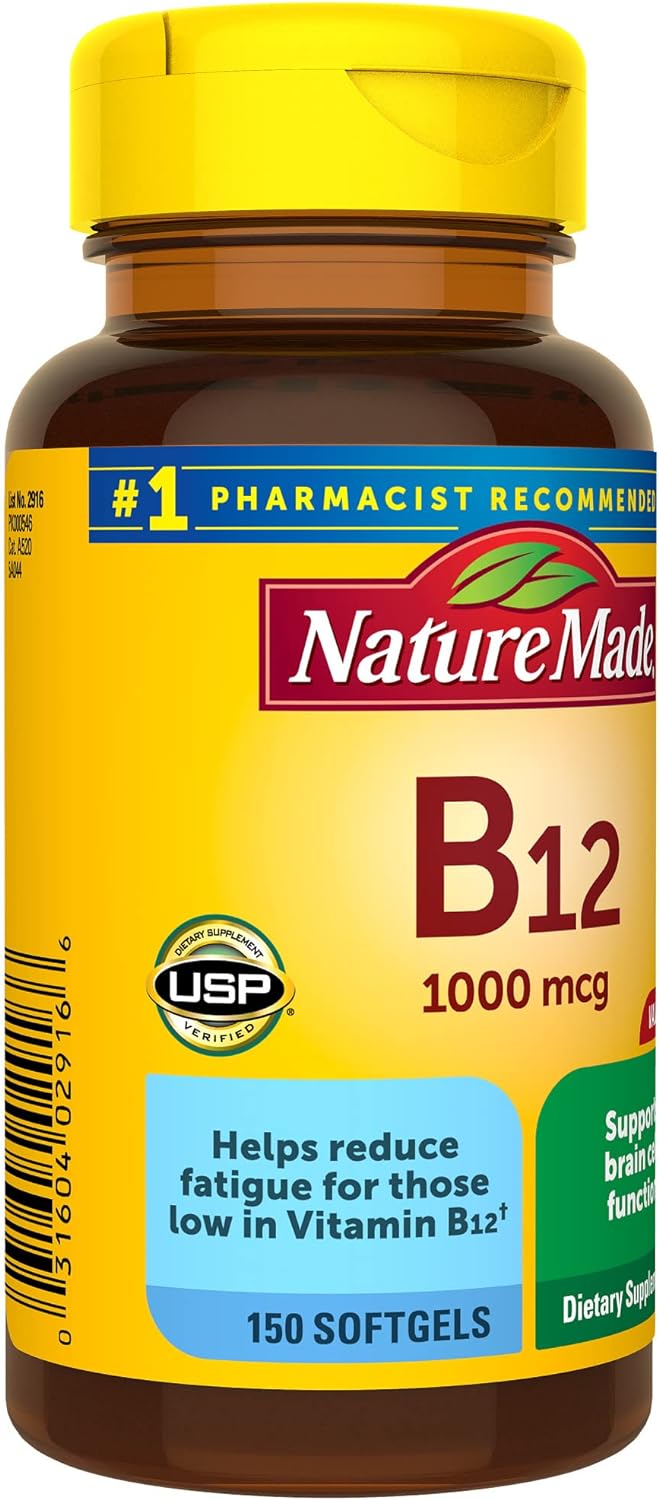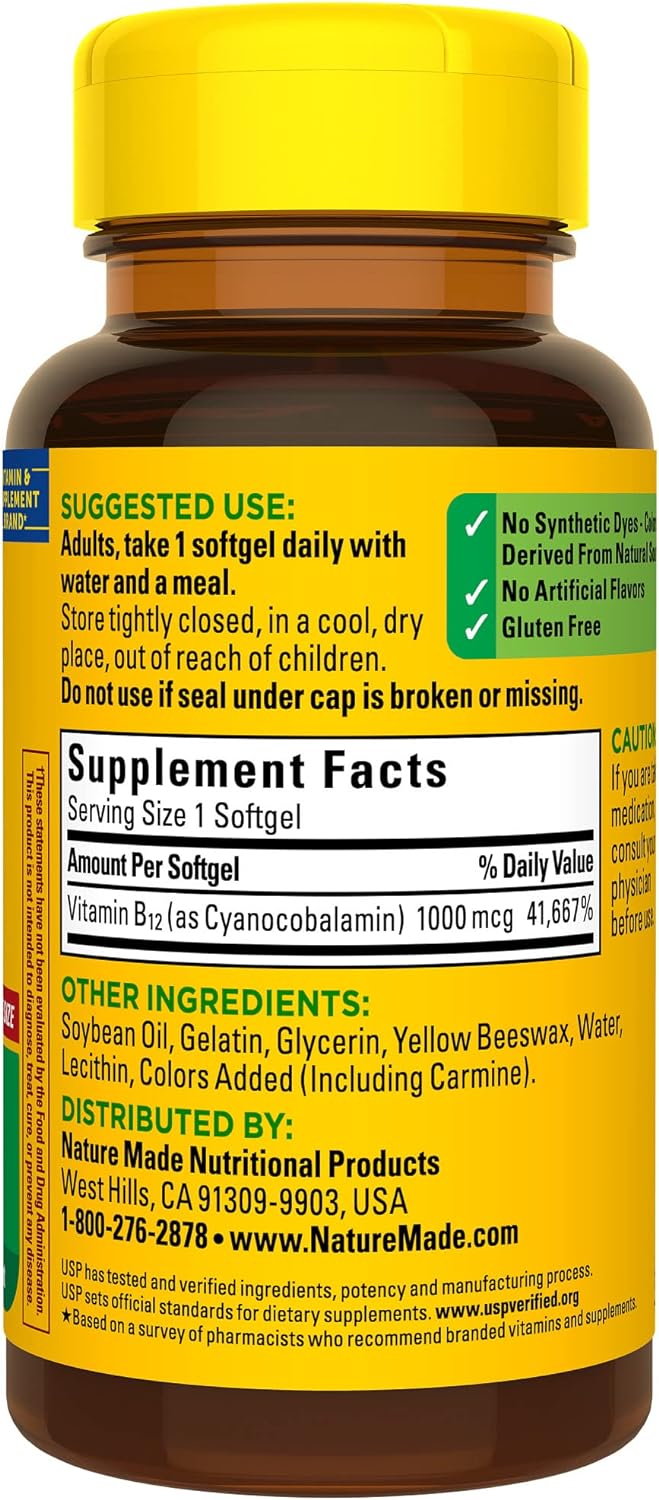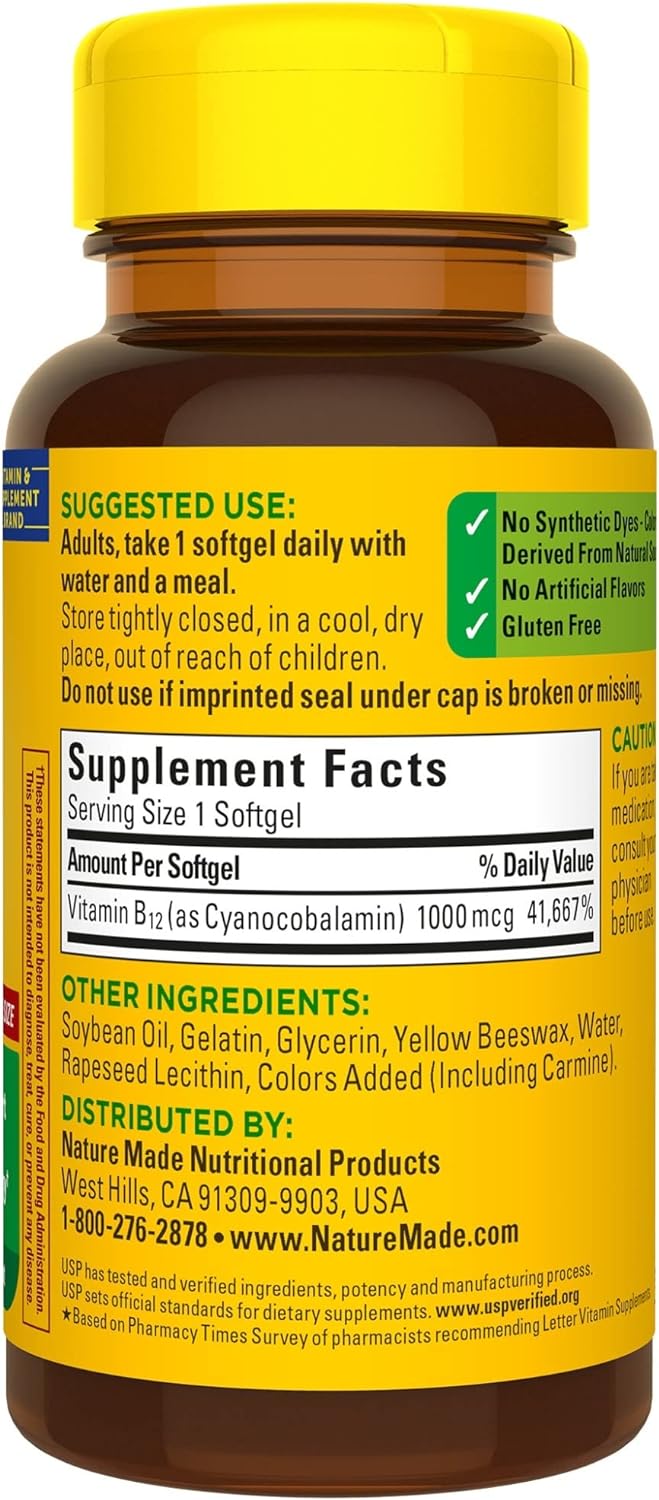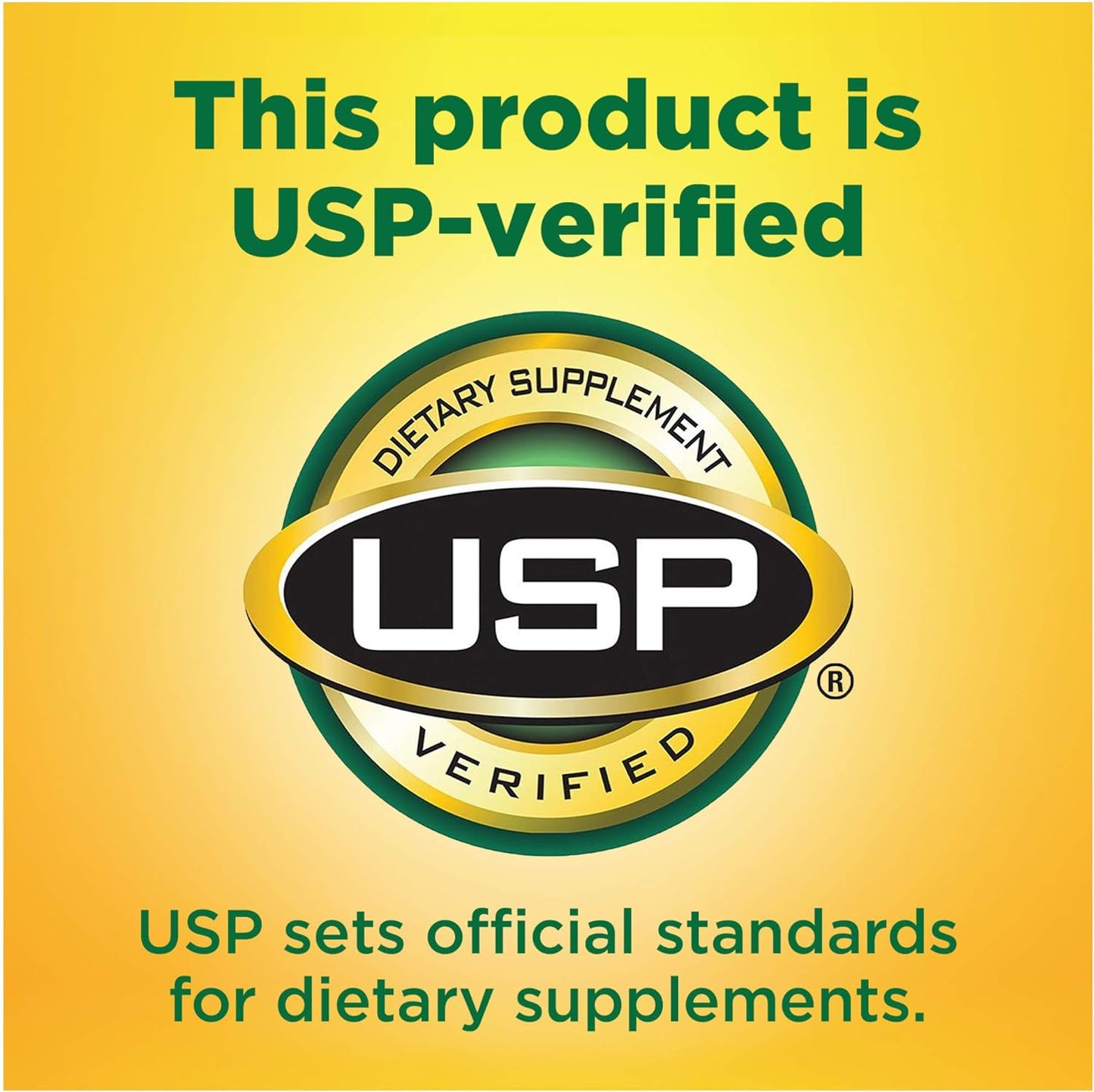 Shipping [Free Shipping for Orders over $50 - USA]

Exchange/Return Policy + Refunds

If you don't have a PayPal account, you can still use Paypal.