Nature's Bounty Biotin, Supports Healthy Hair, Skin and Nails, 10,000 mcg, Rapid Release Softgels, 120 Ct
Nature's Bounty Biotin, Supports Healthy Hair, Skin and Nails, 10,000 mcg, Rapid Release Softgels, 120 Ct
Regular price
Sale price
$12.74 USD
Unit price
per
Sale
Sold out
Elevate Your Beauty and Well-being with Nature's Bounty Biotin Softgels:
Brand: Nature's Bounty
Item Form: Softgel
Primary Supplement Type: Biotin
Diet Type: Paleo
Flavor: Unflavored
Unlock Beautiful, Healthy Hair: Biotin, a vitamin commonly associated with healthy hair, is your secret weapon for maintaining and supporting beautiful, lustrous locks. Nature's Bounty Biotin Softgels help you achieve and maintain healthy, radiant hair.
Nourishing Skin & Nail Health: Biotin plays a crucial role in skin health, helping you maintain a youthful and vibrant complexion. Additionally, it supports healthy nails, ensuring you always look and feel your best from head to toe.
Support for Your Nervous System: As part of the B Family of vitamins, Biotin is a vital component in supporting a healthy nervous system. Its benefits extend to other aspects of your well-being, contributing to your overall health.
Boost Energy Metabolism: Your body relies on B-Vitamins like Biotin to transform food into cellular energy. Nature's Bounty Biotin Softgels may play a significant role in helping you maintain and support your energy metabolism.
Decades of Dedication to Quality: Nature's Bounty Biotin Softgels are a testament to 50 years of unwavering dedication to quality, consistency, and scientific research. We are committed to creating vitamins and nutritional supplements that define the standard of excellence.
Elevate your beauty and overall well-being with Nature's Bounty Biotin Softgels – your trusted source for healthy hair, radiant skin, and vibrant nails. Join the multitude who rely on Nature's Bounty for a healthier, more beautiful life, day after day.
Share
View full details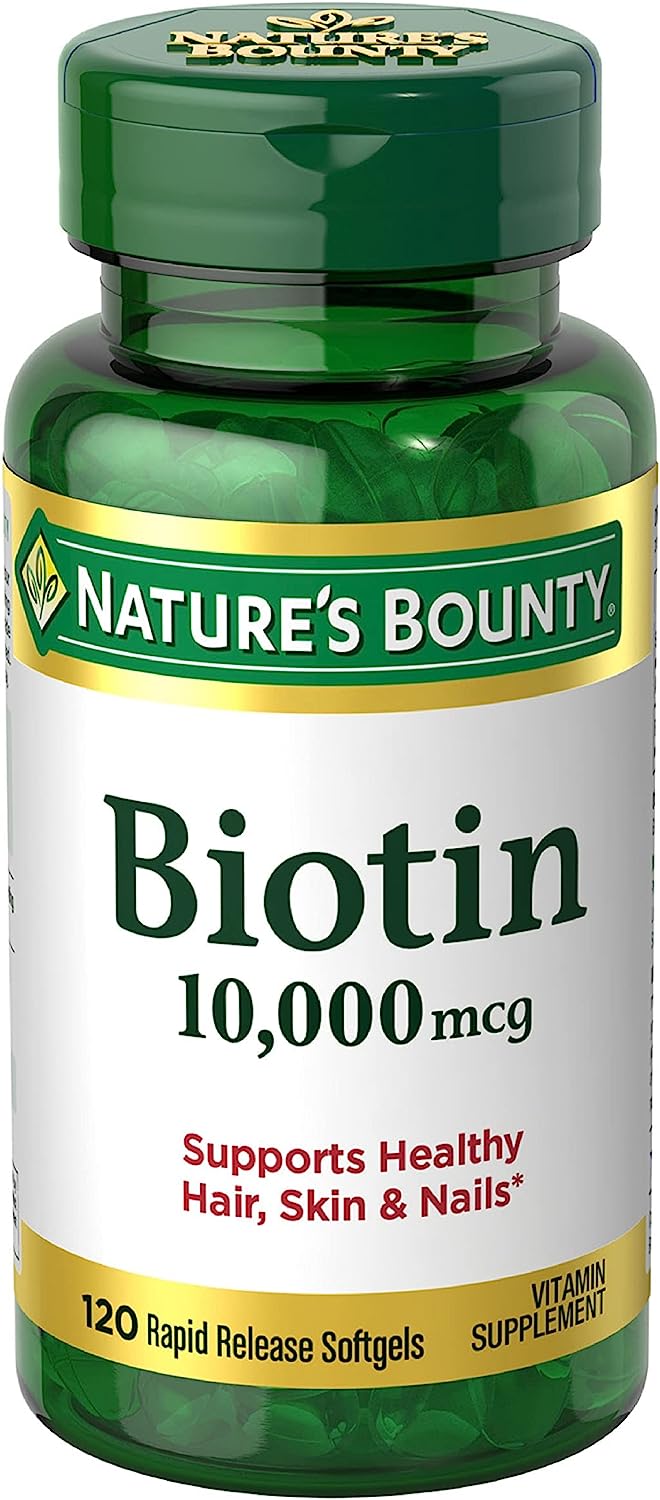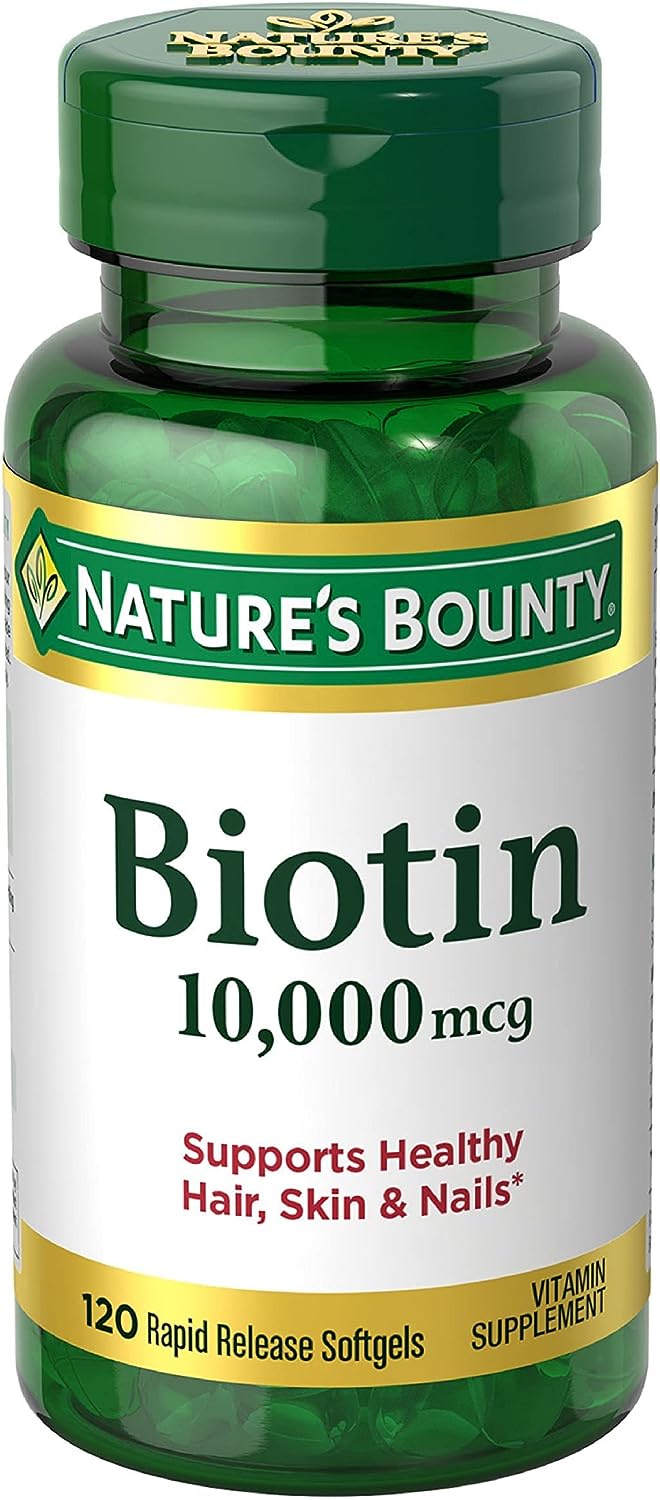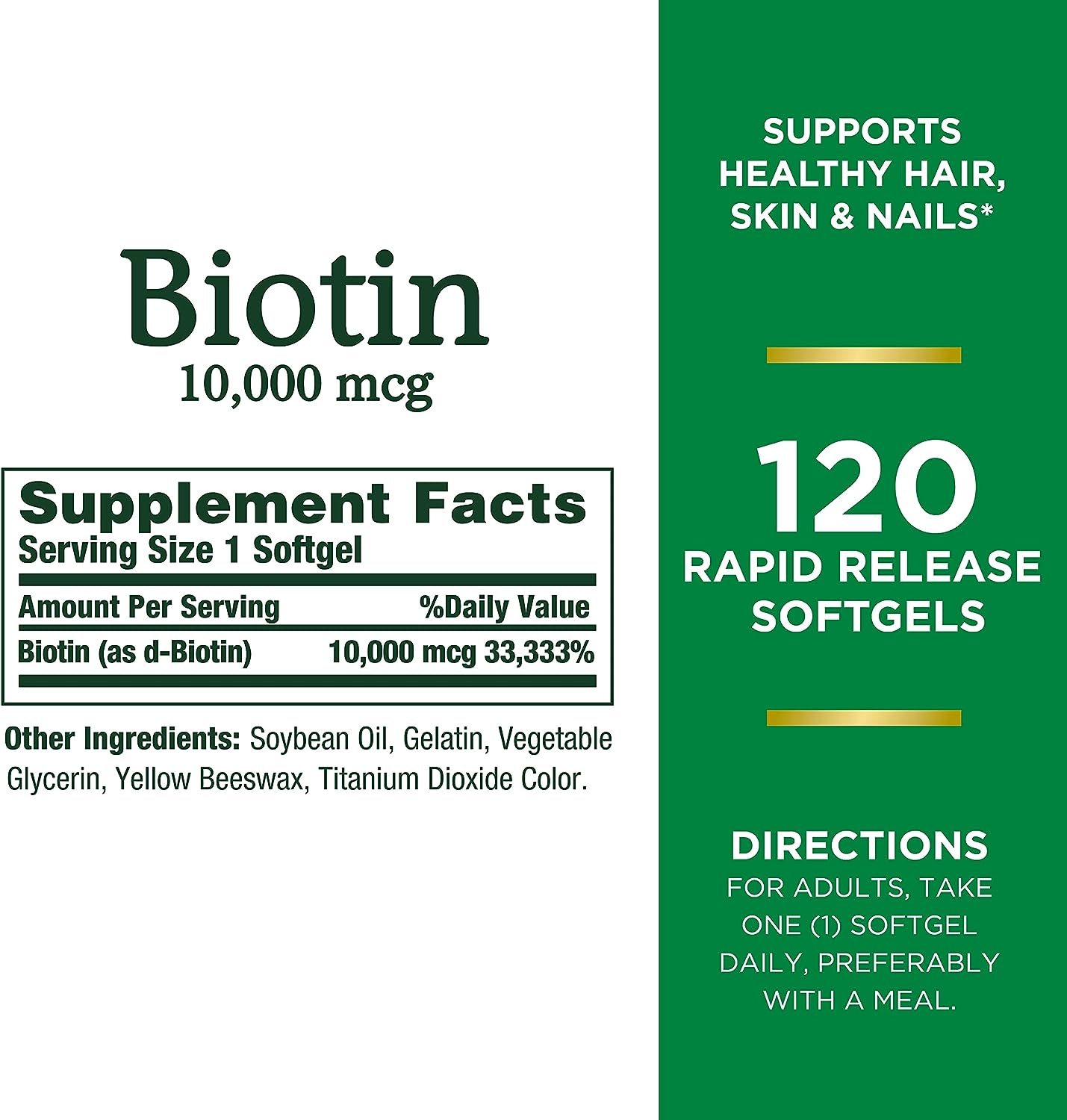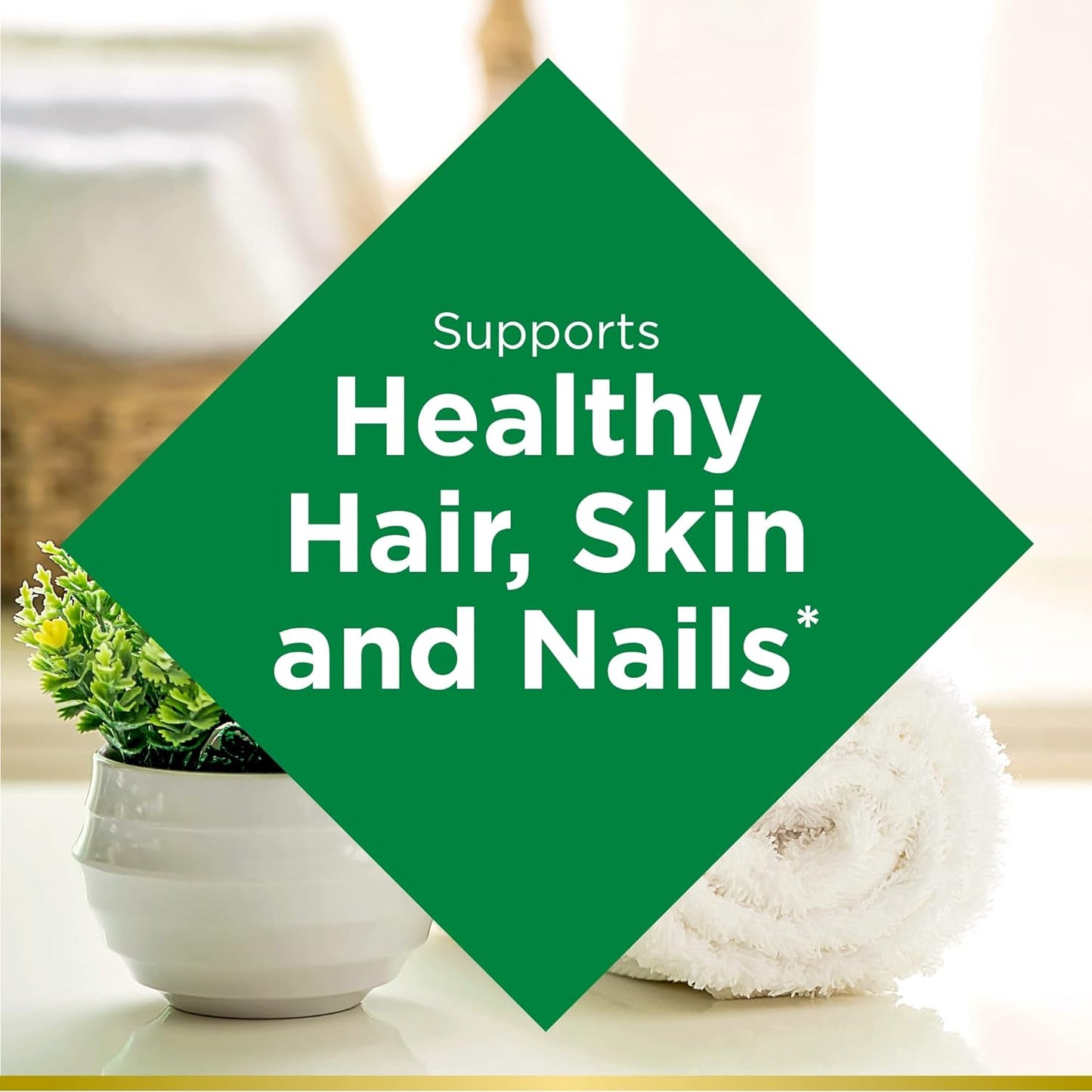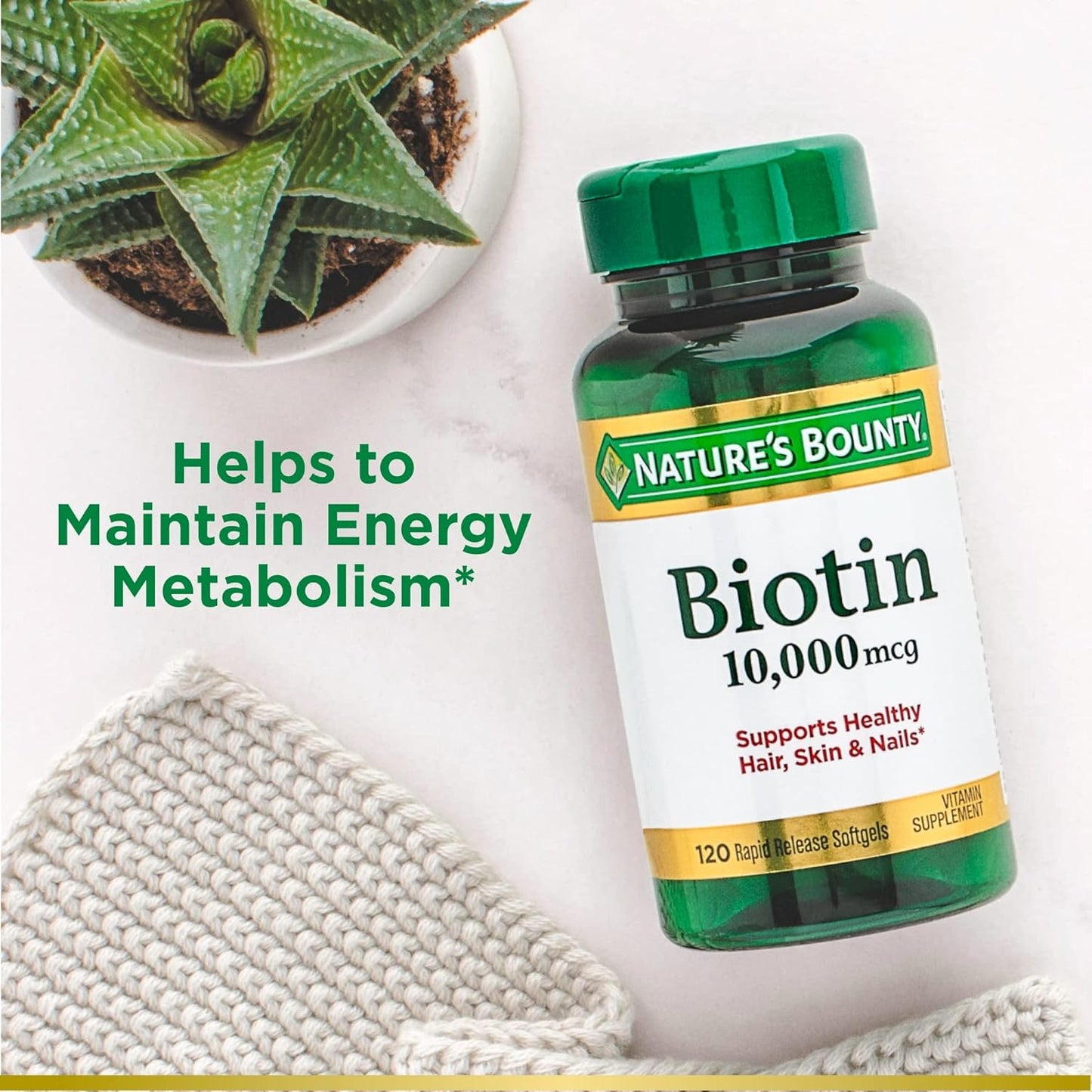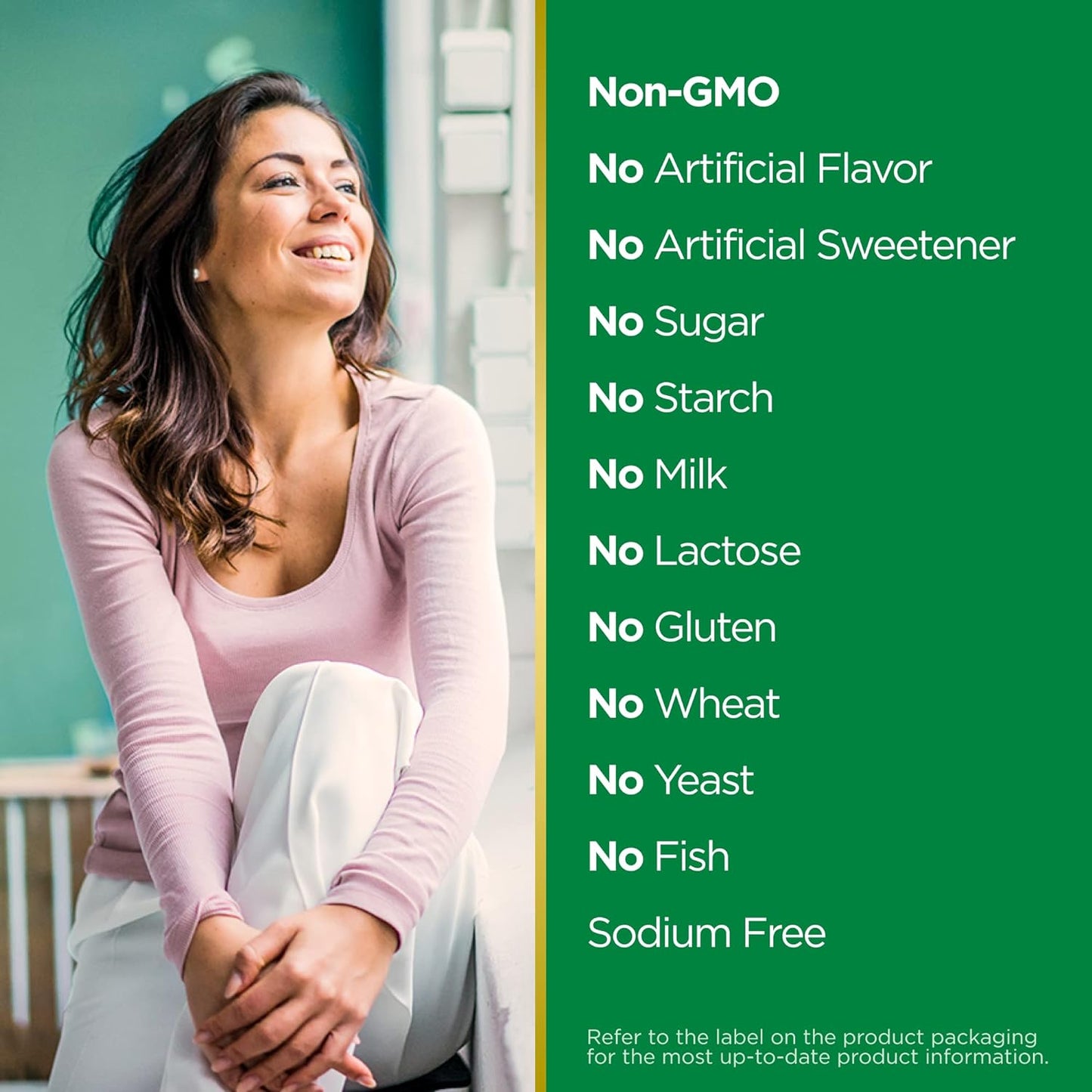 Shipping [Free Shipping for Orders over $50 - USA]

Exchange/Return Policy + Refunds

If you don't have a PayPal account, you can still use Paypal.