One A Day Women's Petites Multivitamin,Supplement with Vitamin A, C, D, E and Zinc for Immune Health Support, B Vitamins, Biotin, Folate (as folic acid) & more,Tablet, 160 count
One A Day Women's Petites Multivitamin,Supplement with Vitamin A, C, D, E and Zinc for Immune Health Support, B Vitamins, Biotin, Folate (as folic acid) & more,Tablet, 160 count
Regular price
Sale price
$18.98 USD
Unit price
per
Sale
Sold out
Introducing ONE A DAY Petite Women's Multivitamins:
Brand: ONE A DAY
Flavor: Unflavored
Primary Supplement Type: Vitamin A, Vitamin B6, Vitamin C, Vitamin D, Vitamin E, Calcium, Iron
Unit Count: 160 Count
Item Form: Tablet
Item Weight: 0.18 Kilograms
Item Dimensions LxWxH: 3.25 x 2.53 x 4.69 inches
Diet Type: Vegan
Product Benefits:
Supports Immune Health
Supports Bone Health
Supports Skin Health
Supports Heart Health
Enhances Physical Energy by Helping Convert Food to Fuel
Your Essential Wellness Companion: ONE A DAY Petite Women's Multivitamins are expertly crafted to address the primary health concerns of women. These tablets are not only complete but also designed to be easier to swallow, providing the essential nutrients your body needs.
Formulated for Comprehensive Support: Our formula is meticulously designed to support:
Bone Health: Ensuring your skeletal strength remains at its best.
Immune Health: Bolstering your body's defense mechanisms.
Skin Health: Promoting healthy and vibrant skin.
Heart Health: Nurturing a strong and healthy heart.
Physical Energy: Assisting your body in converting food into the fuel you need.
Key Nutrients at Your Fingertips: Each tablet is packed with essential vitamins A, B6, C, D, and E, along with folic acid, calcium, and iron – the vital nutrients that support your well-being.
Suggested Use: Adult women are recommended to take two tablets daily with food, ensuring you receive the vital nutrients your body craves.
Free from Unwanted Ingredients: ONE A DAY Petite Women's Multivitamins are free of gluten, wheat, artificial flavors, and artificial sweeteners, ensuring a clean and pure supplement.
Committed to Quality: ONE A DAY vitamins adhere to the new FDA labeling regulations. Our commitment to delivering the nutrients you need is unwavering, and we continuously update our formulas to reflect the latest scientific research. Look for our new pill design, free of artificial coloring.
Enjoy Our Quality, Anytime: During the summer months, products may arrive warm, but rest assured that Amazon stores and ships products according to the manufacturer's recommendations, providing you with the best quality.
Elevate your wellness journey with ONE A DAY Petite Women's Multivitamins – your trusted companion for a healthier, happier you.
Share
View full details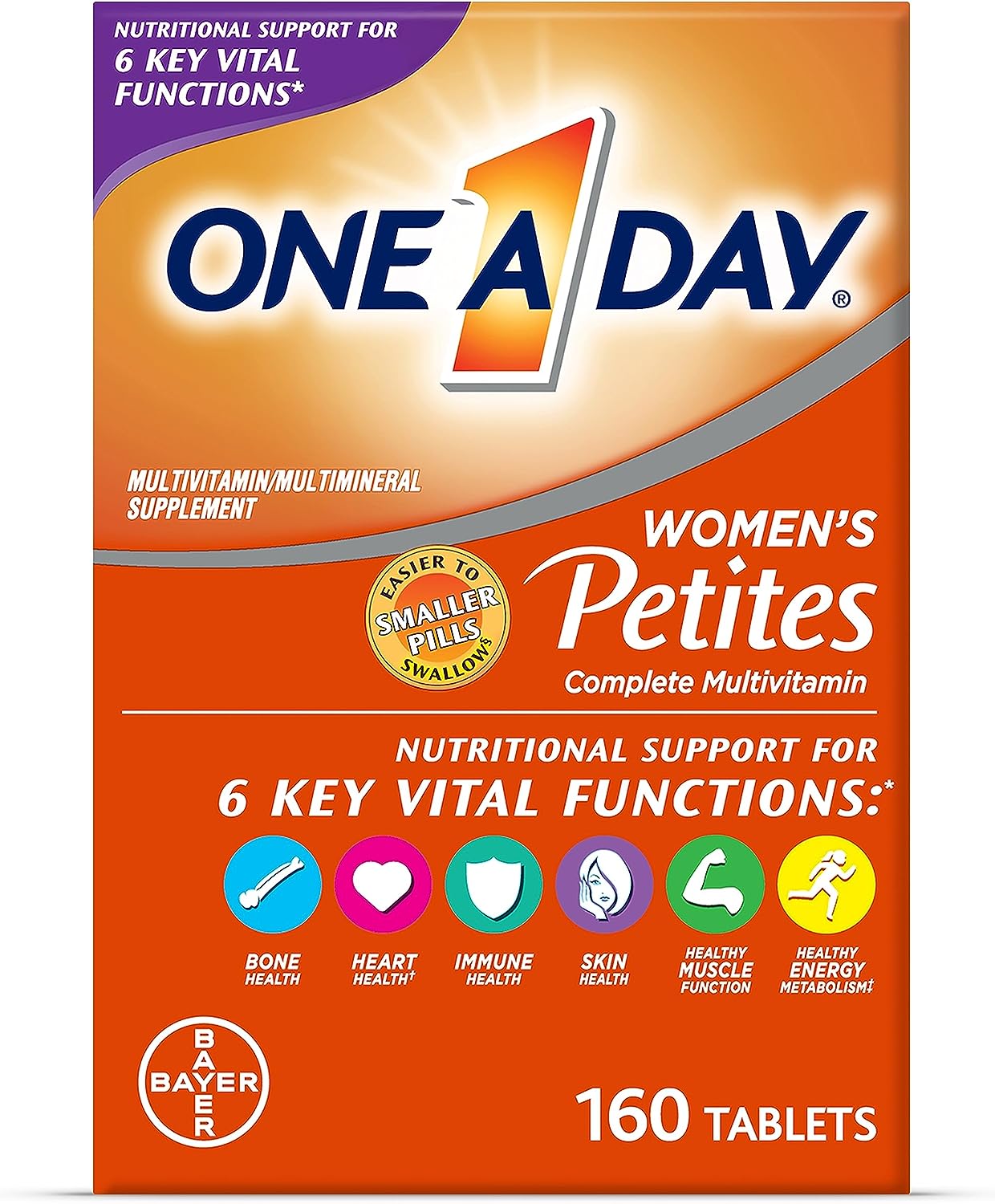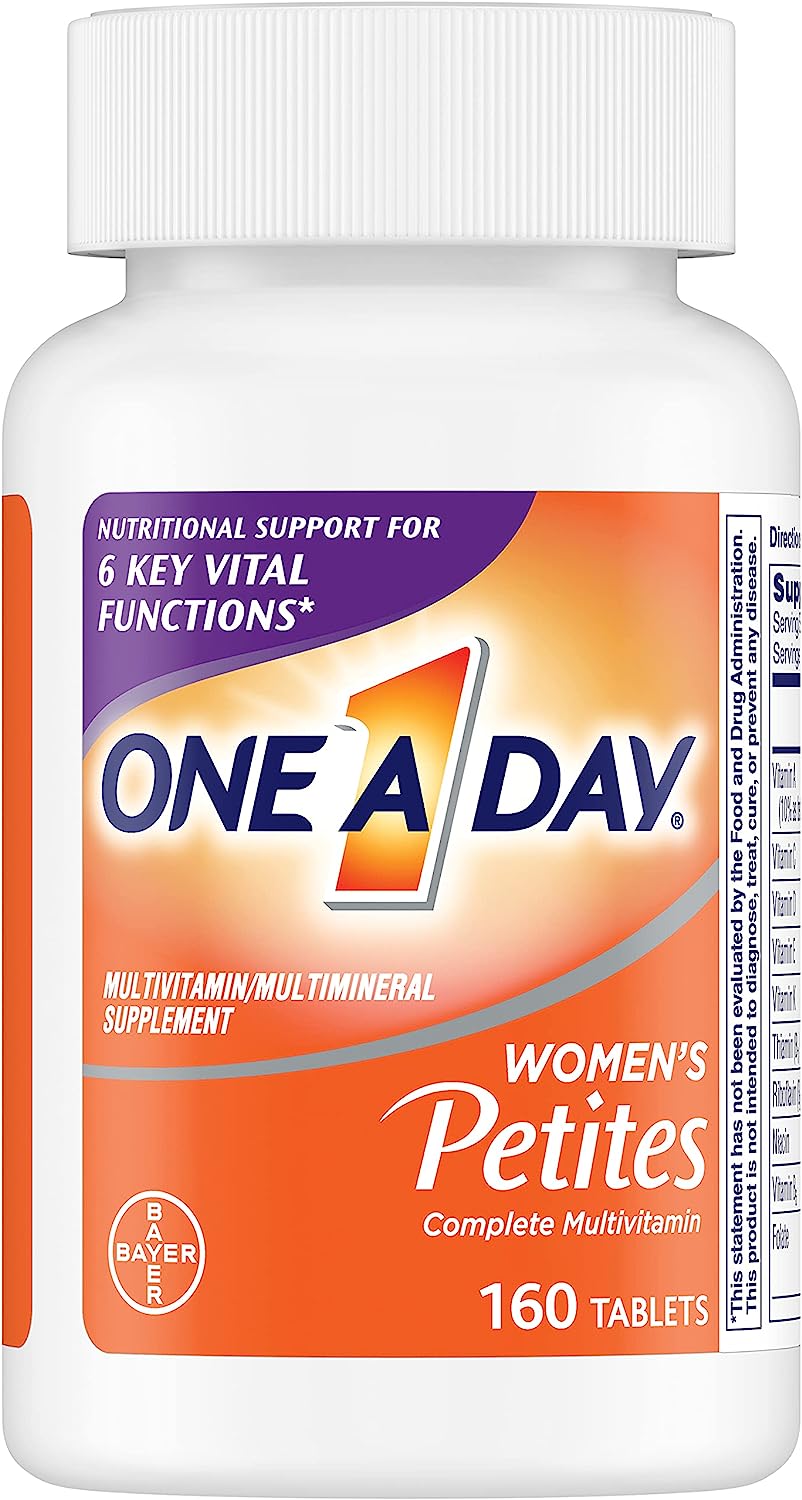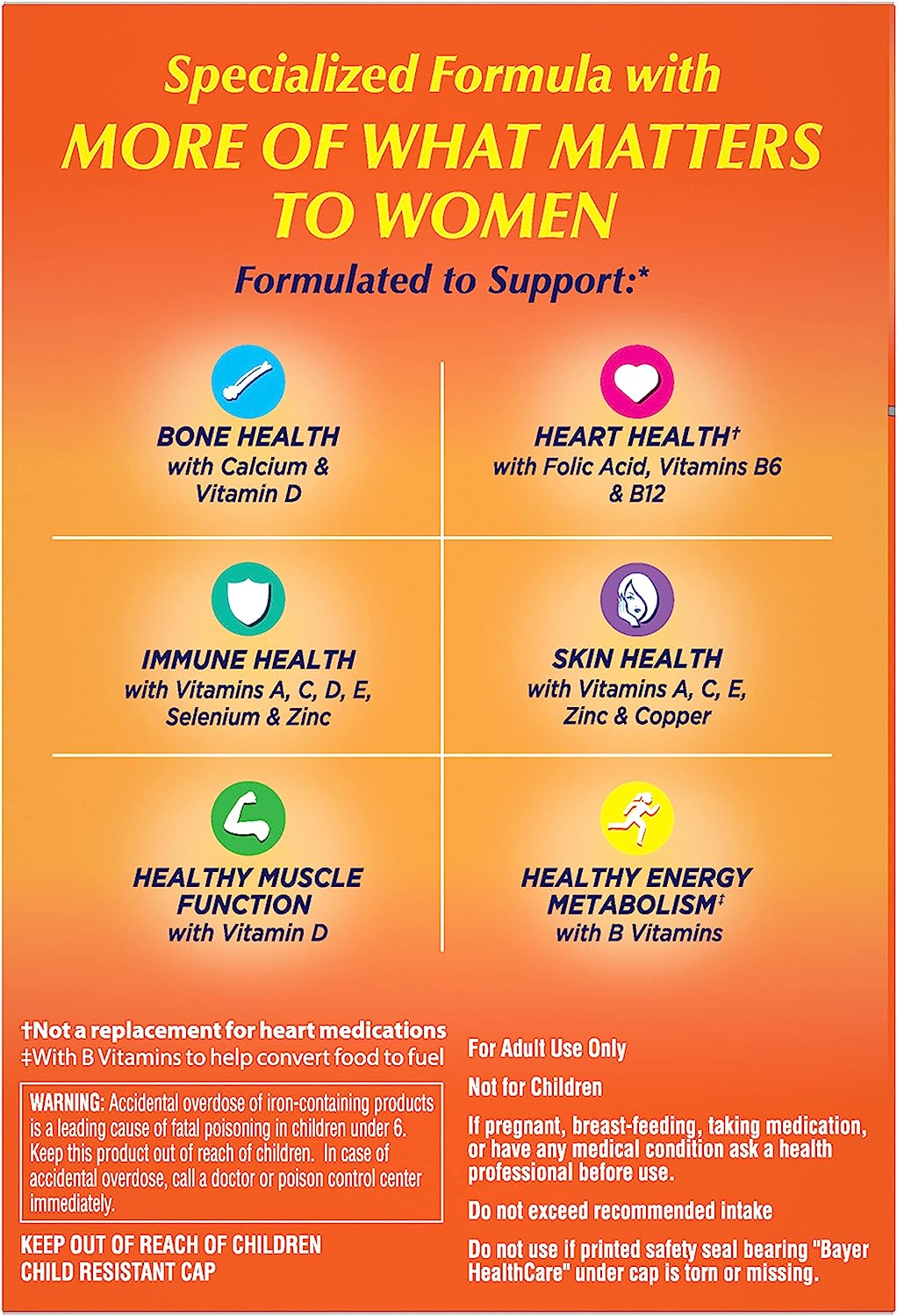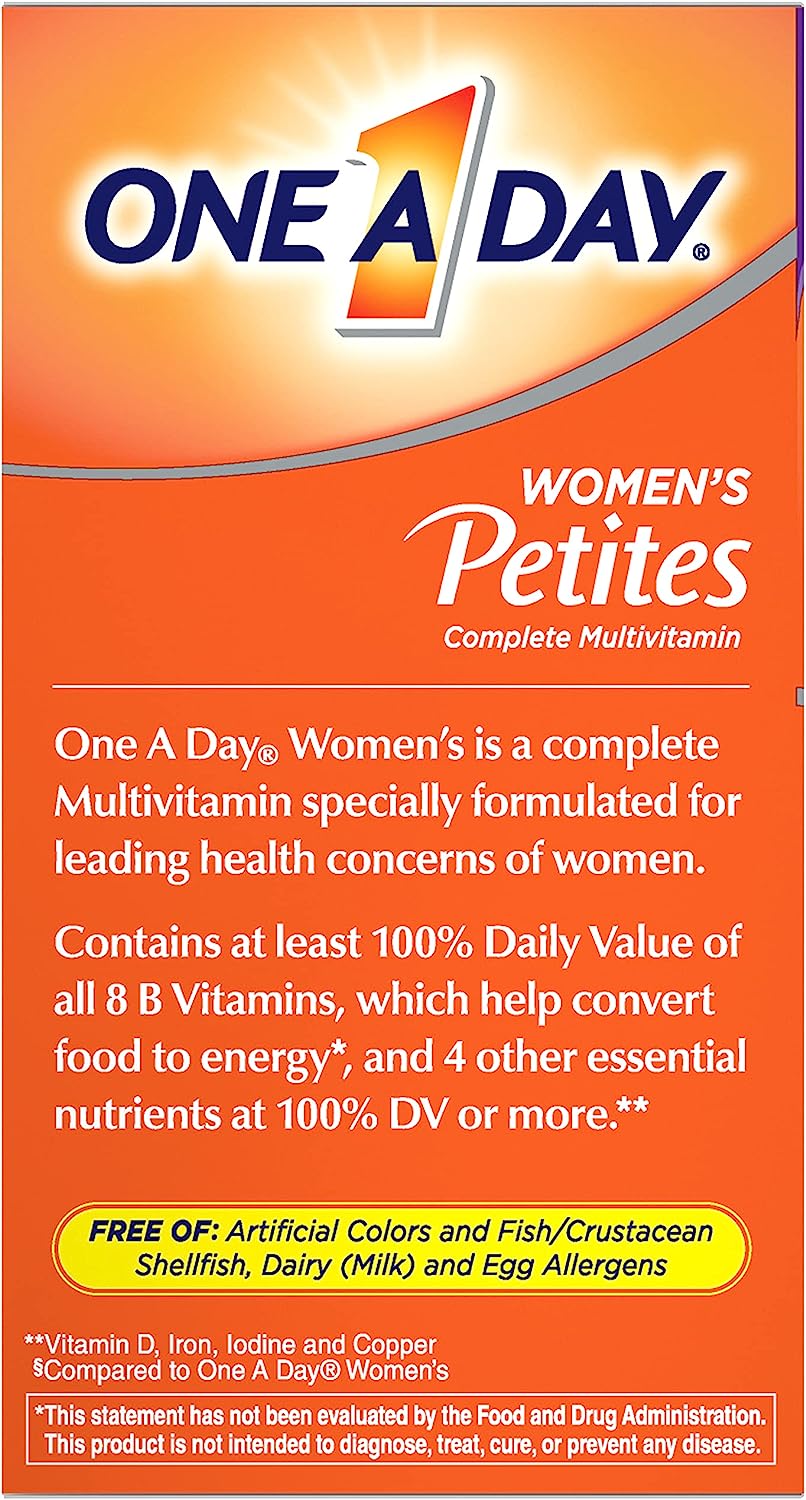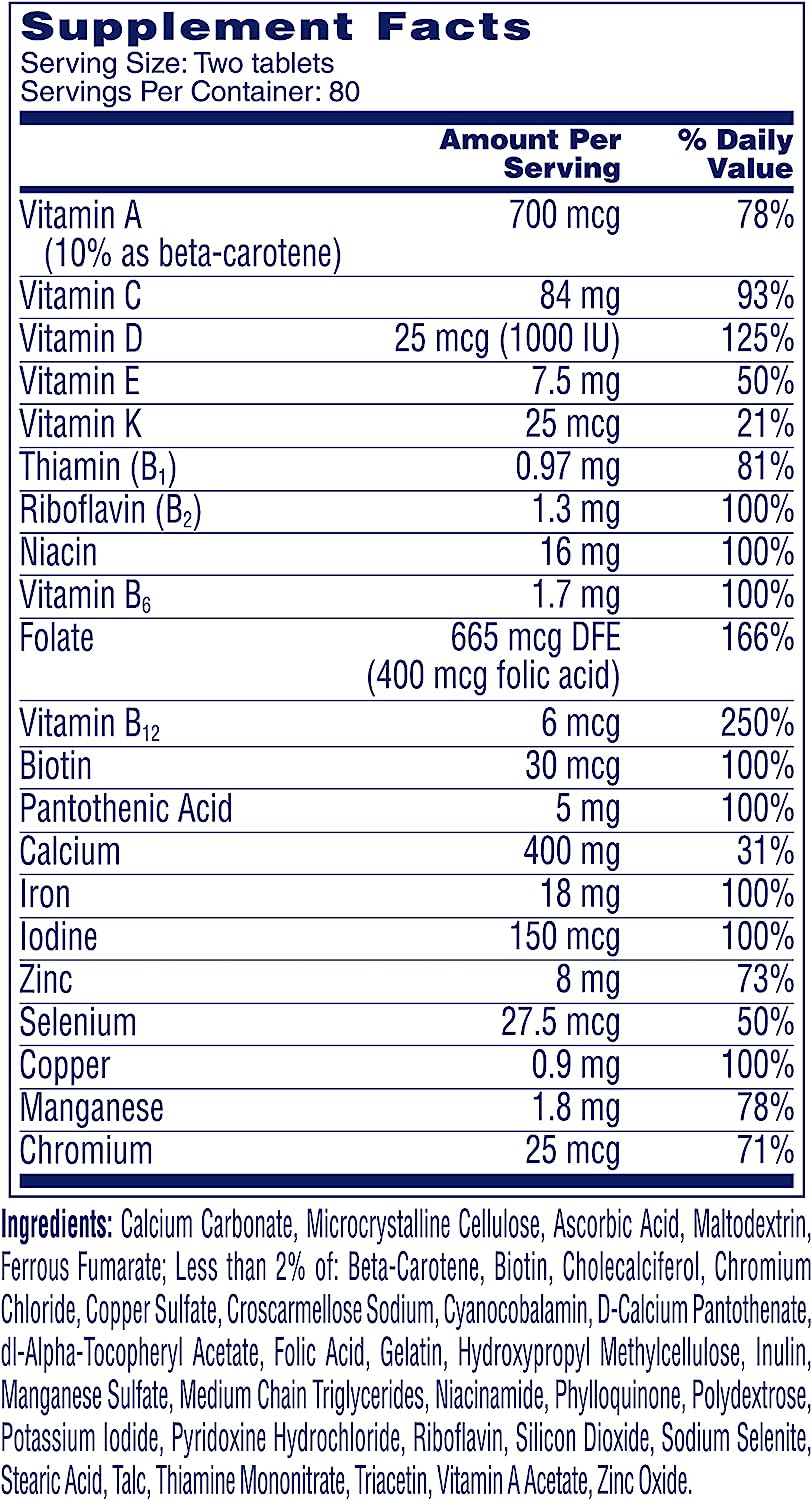 Shipping [Free Shipping for Orders over $50 - USA]

Exchange/Return Policy + Refunds

If you don't have a PayPal account, you can still use Paypal.