Velona USDA Certified Organic Castor Oil - 16 oz (With Pump) | For Hair, Boost Eyelashes, Eyebrows | Cold pressed, Natural Oil, USP Grade | Hexane Free, Lash Serum, Caster
Velona USDA Certified Organic Castor Oil - 16 oz (With Pump) | For Hair, Boost Eyelashes, Eyebrows | Cold pressed, Natural Oil, USP Grade | Hexane Free, Lash Serum, Caster
Regular price
Sale price
$17.62 USD
Unit price
per
Sale
Sold out
Elevate Your Beauty Routine with Velona Organic Castor Oil
Brand: Velona
Scent: Castor
Item Form: Oil
Active Ingredients: Castor oil
Unit Count: 16.00 Fl Oz
Discover the magic of Velona's USDA Certified Organic Castor Oil and let nature enhance your beauty. Here's why this pure, natural, and organic Castor Oil should be a staple in your beauty regimen:
Pure, Natural, and Chemical-Free: Velona's Castor Oil is 100% pure and natural, extracted from the Castor Plant (Ricinus Communis). It's not diluted, Non-GMO, and free from additives, fragrance, chemicals, and alcohol. Plus, it's proudly bottled in the USA, ensuring the highest quality.
Gorgeous Brows and Lashes: Castor Oil is loaded with Omega-3 fatty acids, Vitamin E, proteins, and minerals that work wonders for your eyebrows and eyelashes. It nourishes and thickens your brows, making them appear fuller. Applied to your lashes, it deeply hydrates, strengthens, lengthens, and smoothes them, giving you stunning, lush eyelashes.
Hair Care Wonder: Velona Organic Castor Oil is a true friend to your hair. It reduces damage caused by hair products and styling, while hydrating your locks to reveal their natural shine and fullness. It also helps combat dry scalp and smooths split ends when applied to your hair's ends.
Moisturizing Marvel: The benefits of Castor Oil aren't limited to hair. It also has a profound moisturizing effect on your skin. It helps reduce the appearance of stretch marks, addresses various skin issues, minimizes scars, and conditions your skin. It's an excellent massage oil as well.
Satisfaction Guaranteed: Your satisfaction is Velona's priority. If you're not fully satisfied with their Organic Castor Oil, they'll gladly replace it or provide you with a full refund.
Let Velona's Organic Castor Oil unlock your natural beauty potential. With this versatile and organic oil, you'll experience fuller brows, longer lashes, healthier hair, and beautifully moisturized skin. Don't miss out on this natural beauty secret.
Share
View full details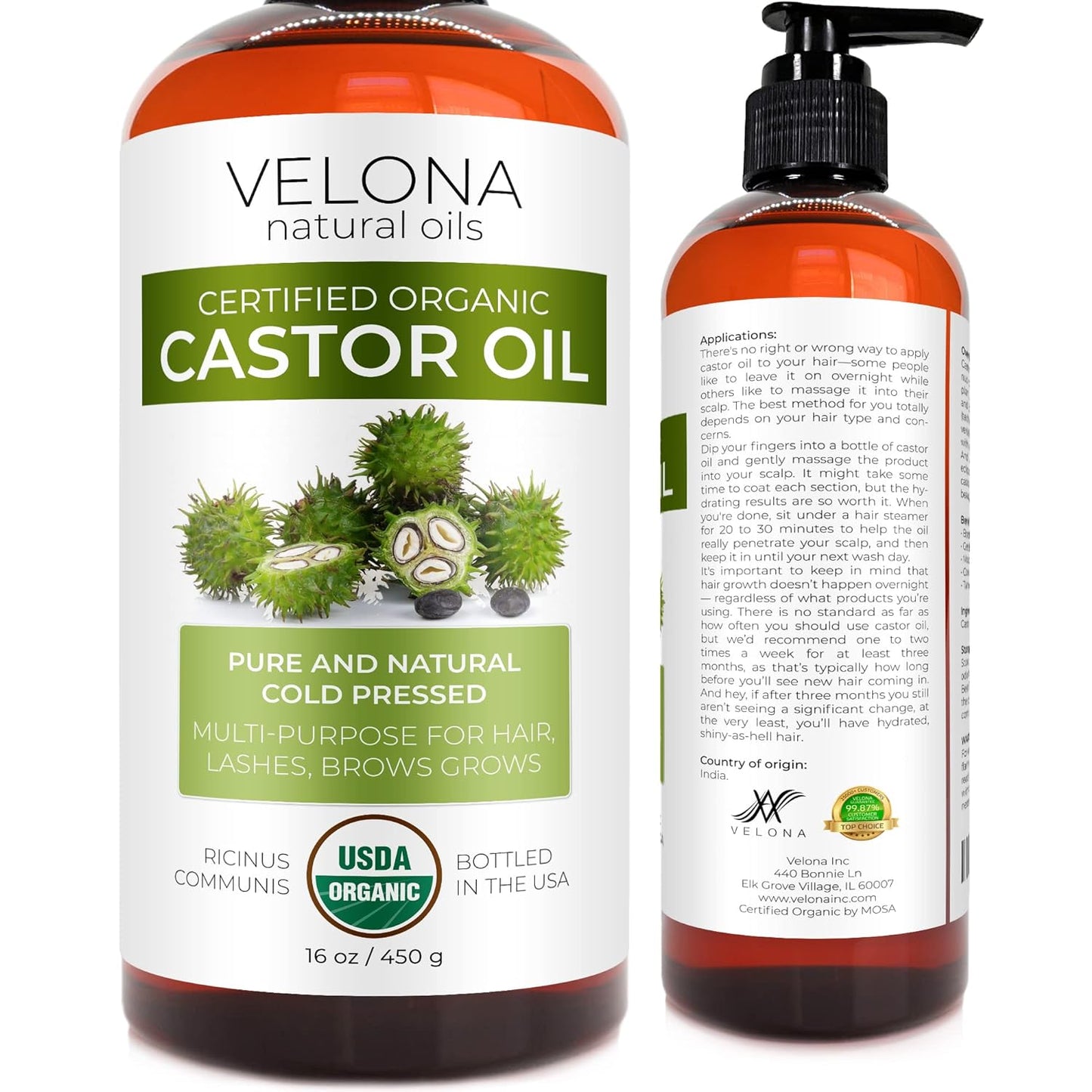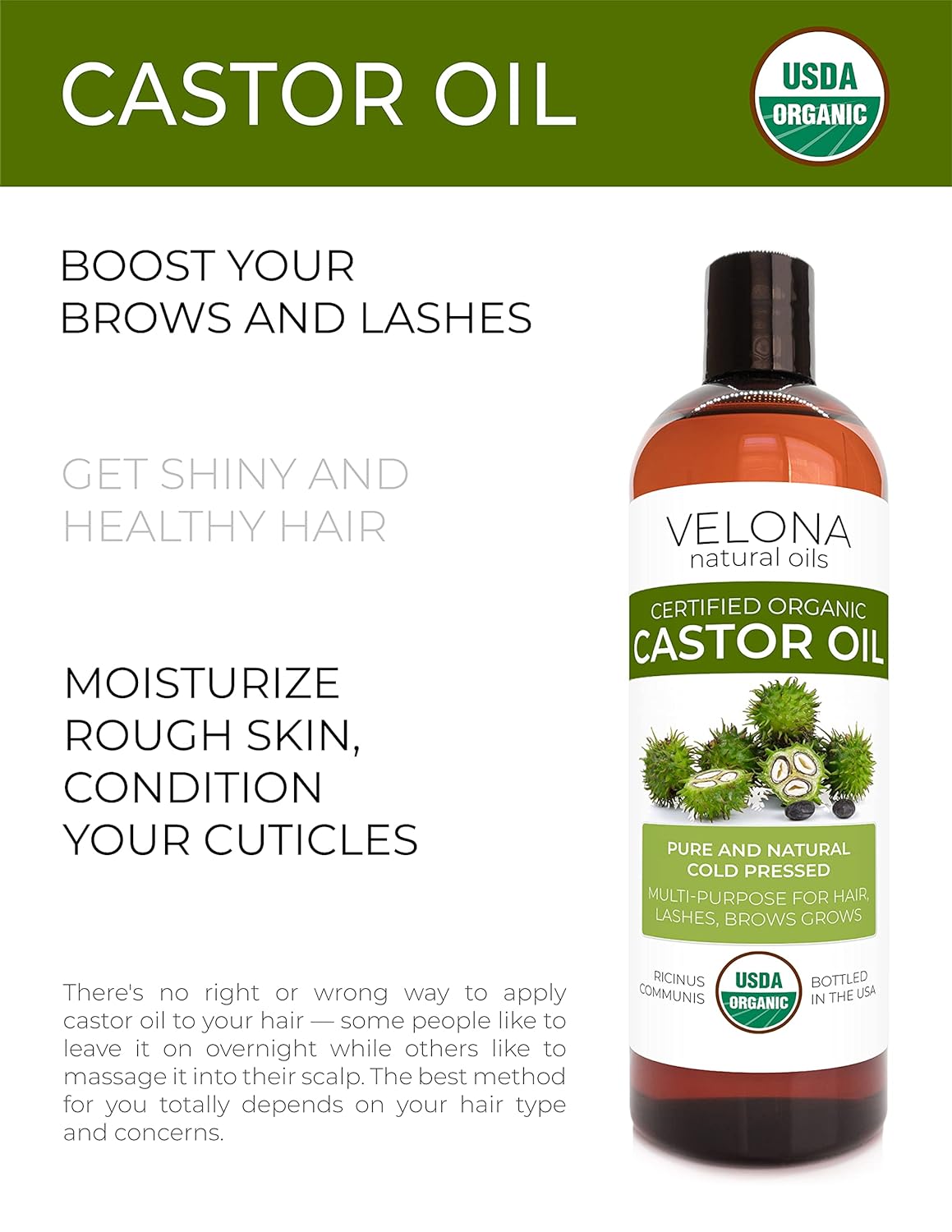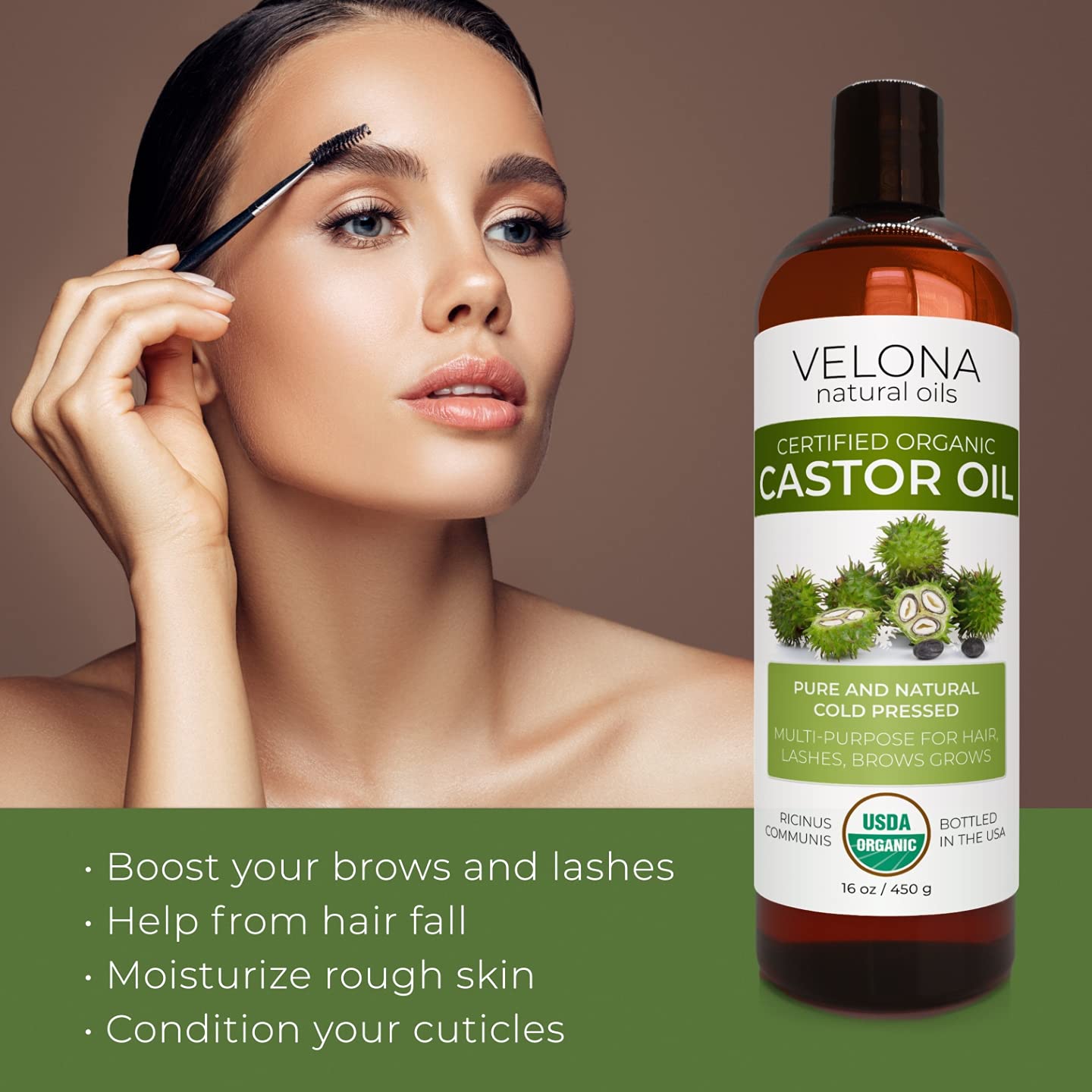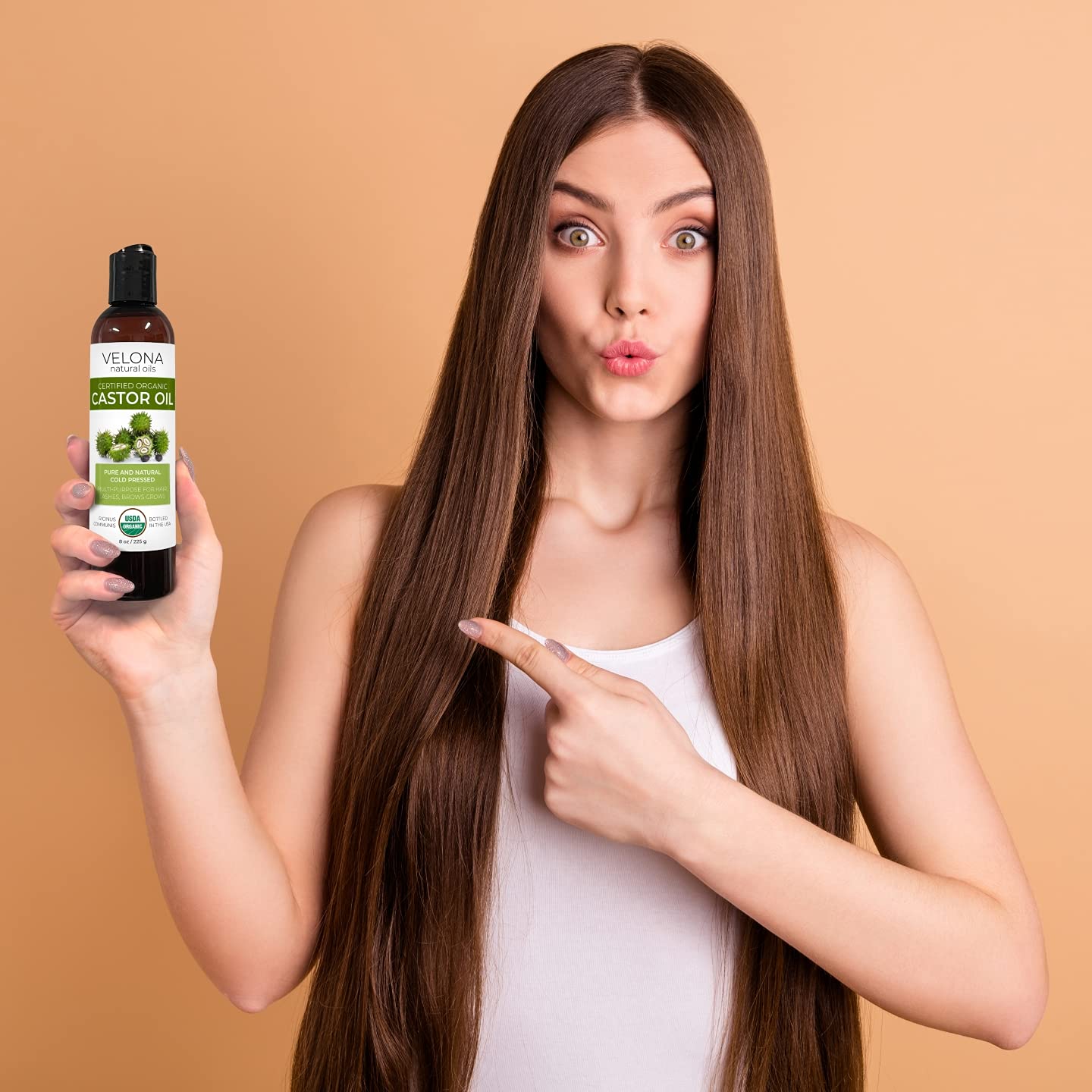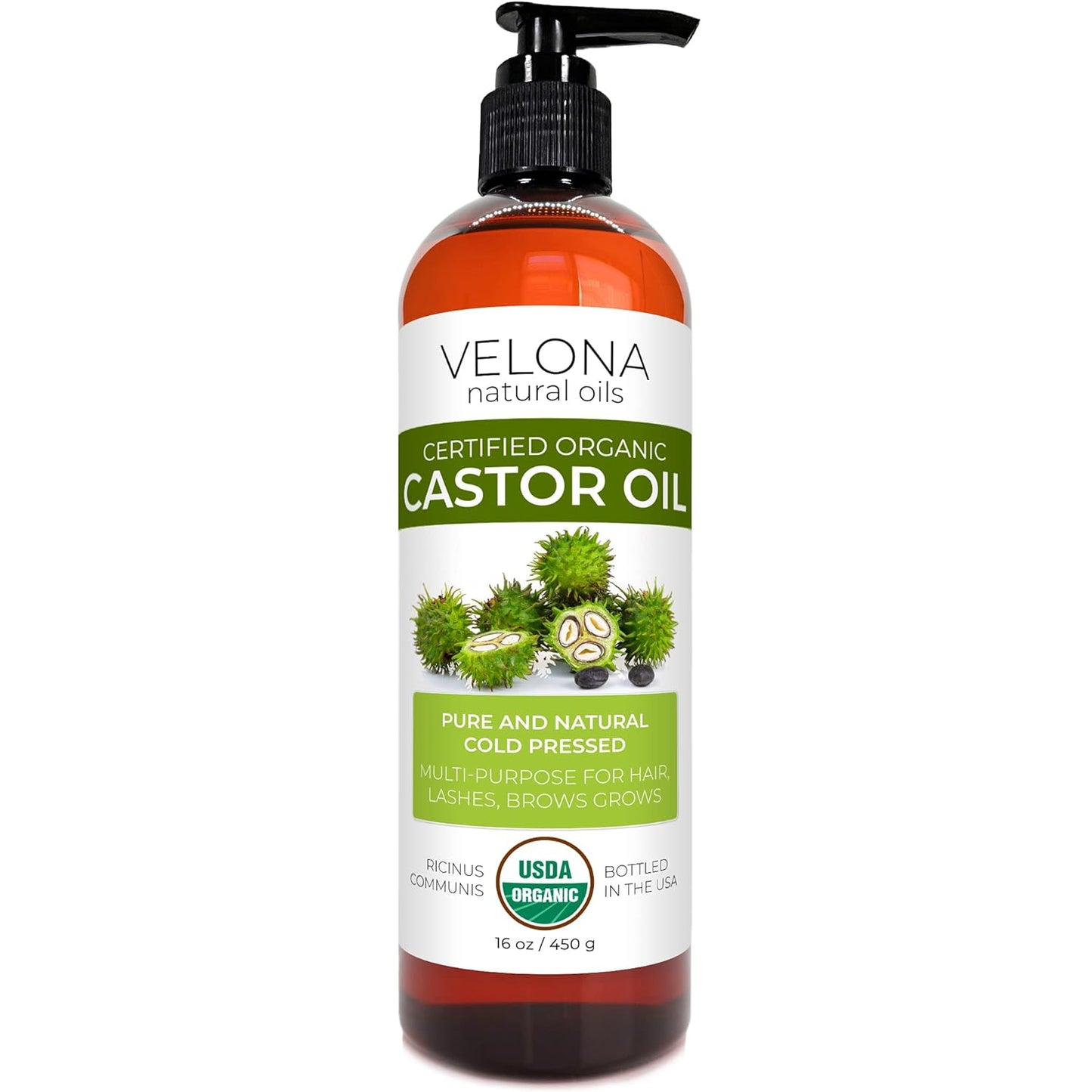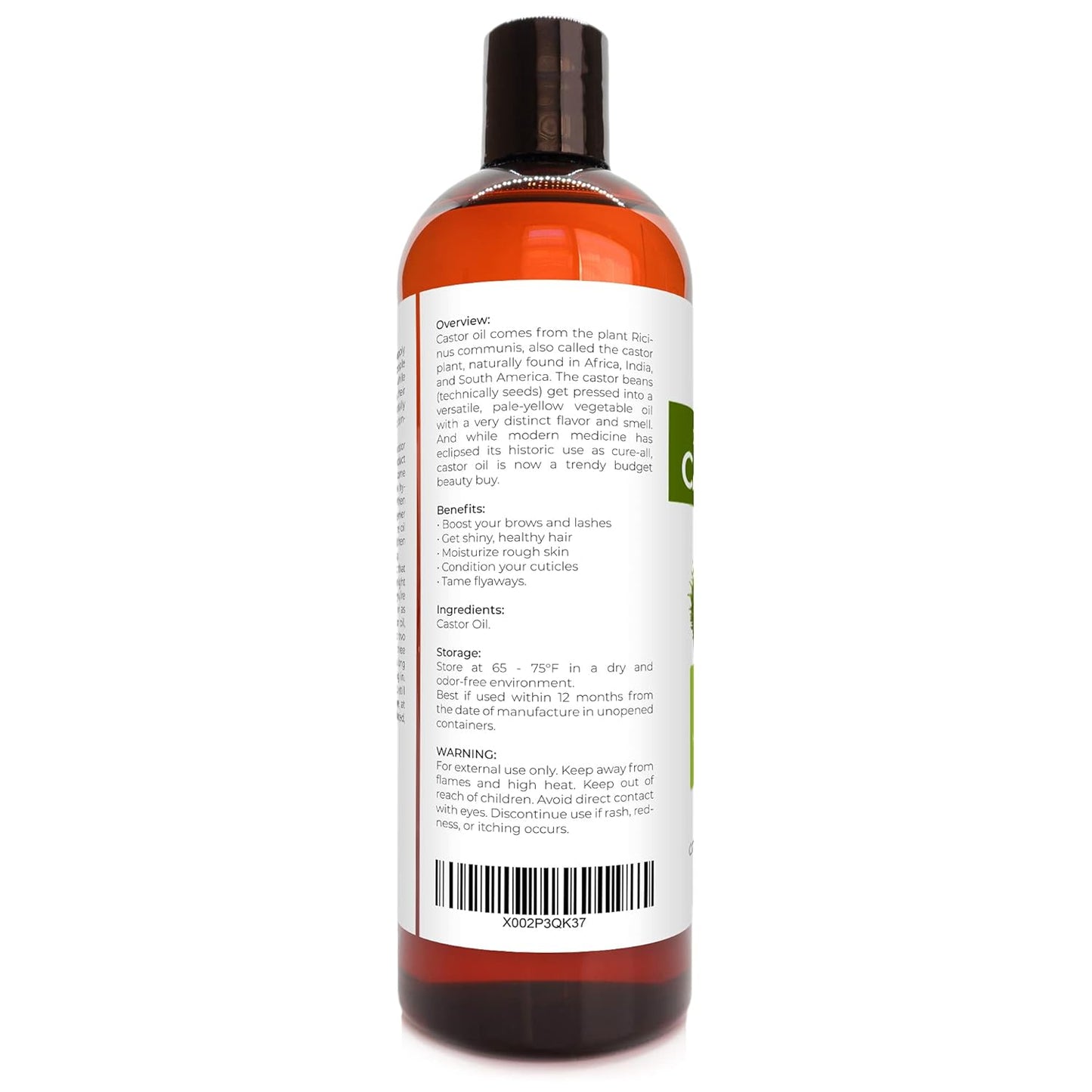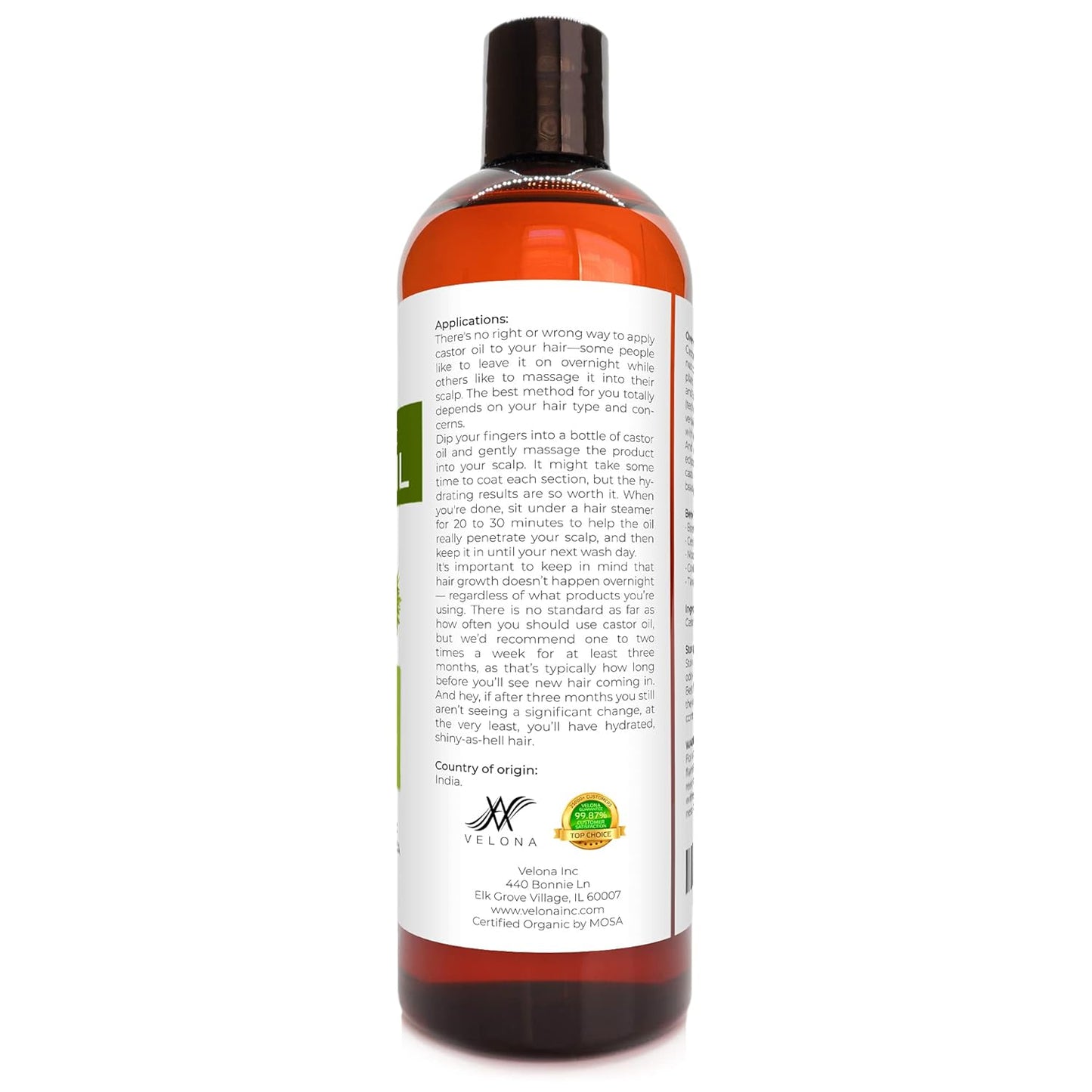 Shipping [Free Shipping for Orders over $50 - USA]

Exchange/Return Policy + Refunds

If you don't have a PayPal account, you can still use Paypal.