WHOLENATURALS Pure Castile Soap Liquid, EWG Verified & Certified Palm Oil Free Unscented, Natural Soap, Mild & Gentle Non-gmo & Vegan - Organic Body Wash, Laundry, and Baby Soap (64 Fl Oz (Pack of 1))
WHOLENATURALS Pure Castile Soap Liquid, EWG Verified & Certified Palm Oil Free Unscented, Natural Soap, Mild & Gentle Non-gmo & Vegan - Organic Body Wash, Laundry, and Baby Soap (64 Fl Oz (Pack of 1))
Regular price
Sale price
$61.38 USD
Unit price
per
Sale
Sold out
Skin Type:
Dry , sensitive
Material Feature:
Non-GMO , vegan , Organic plant-based , biodegradable , cruelty free ,
EWG VERIFIED PRODUCTS, USA MANUFACTURED & THE ONLY CERTIFIED PALM OIL FREE PURE CASTILE LIQUID SOAP UNSCENTED antibacterial soap ON AMAZON. Our castile soap unscented is a mild formula free of essential oils and 2-3x more concentrated than regular soaps and cleansers! More fragrance-free soap per bottle means less waste in packaging! As a concentrate, it's easy to dilute and still remain effective! Available in a convenient 64 oz bottle (1/2 gallon).
CERTIFIED ORGANIC. Our original Nature's Gold Castile is made with Organic plant-based ingredients. Sustainable ingredients & Supply Chain transparency. Our Castille Soap produces a luxurious lather without synthetic preservatives, thickeners, or foaming agents—which is good for the environment & great for your skin - only pure, fully-biodegradable plant oils transformed into pure soap.
ORGANIC BLEND OF PRICKLY PEAR, ARGAN, JOJOBA, ORGANIC COCONUT OIL, OLIVE OIL CASTILE, ALMOND & HEMP OILS. Our special formula contains luxury oils that are a source of vitamins, antioxidants, and Omega fatty acids to create the ultimate hypoallergenic skincare solution leaving your skin smooth and hydrated, without clogging your pores. For dryness, eczema, psoriasis, or acne-prone skin! Castle soap Is exactly what your skin needs to be feeding!
NON-GMO, CRUELTY-FREE & VEGAN THIRD-PARTY CERTIFIED. Whole Natural's Liquid Soaps are 100% biodegradable & use a natural soap base and vegan ingredients that pose no threat to the environment. Our products & ingredients are never tested on animals & are cruelty-free. We are so confident that you'll love using your Nature's Gold Liquid Castile Soap from the moment it arrives, or we'll refund every cent. Order Now!
ECONOMICAL MULTIPURPOSE ORGANIC SOAP! Castillo soap liquid can be used to clean everything! buy castile soap bulk!  Use it as a Household cleaning, unscented body wash natural, shampoo, natural hand soap, face soap, body soap liquid window cleaner, laundry soap liquid,  Baby wash, detergent floor cleaner, baby dish soap liquid, or washing pets.  Each order comes with a FREE recipe E-book to create your own perfect formula!

Share
View full details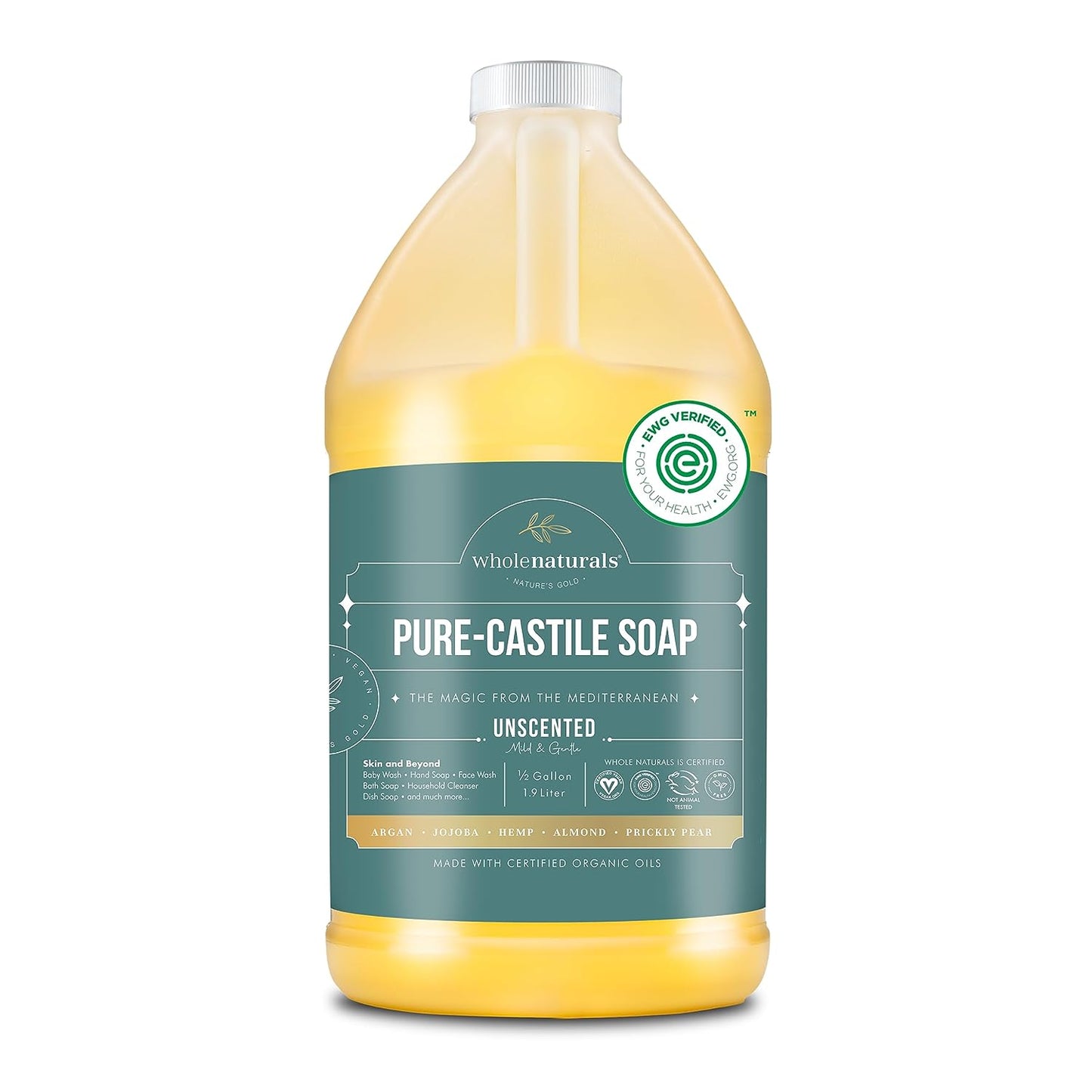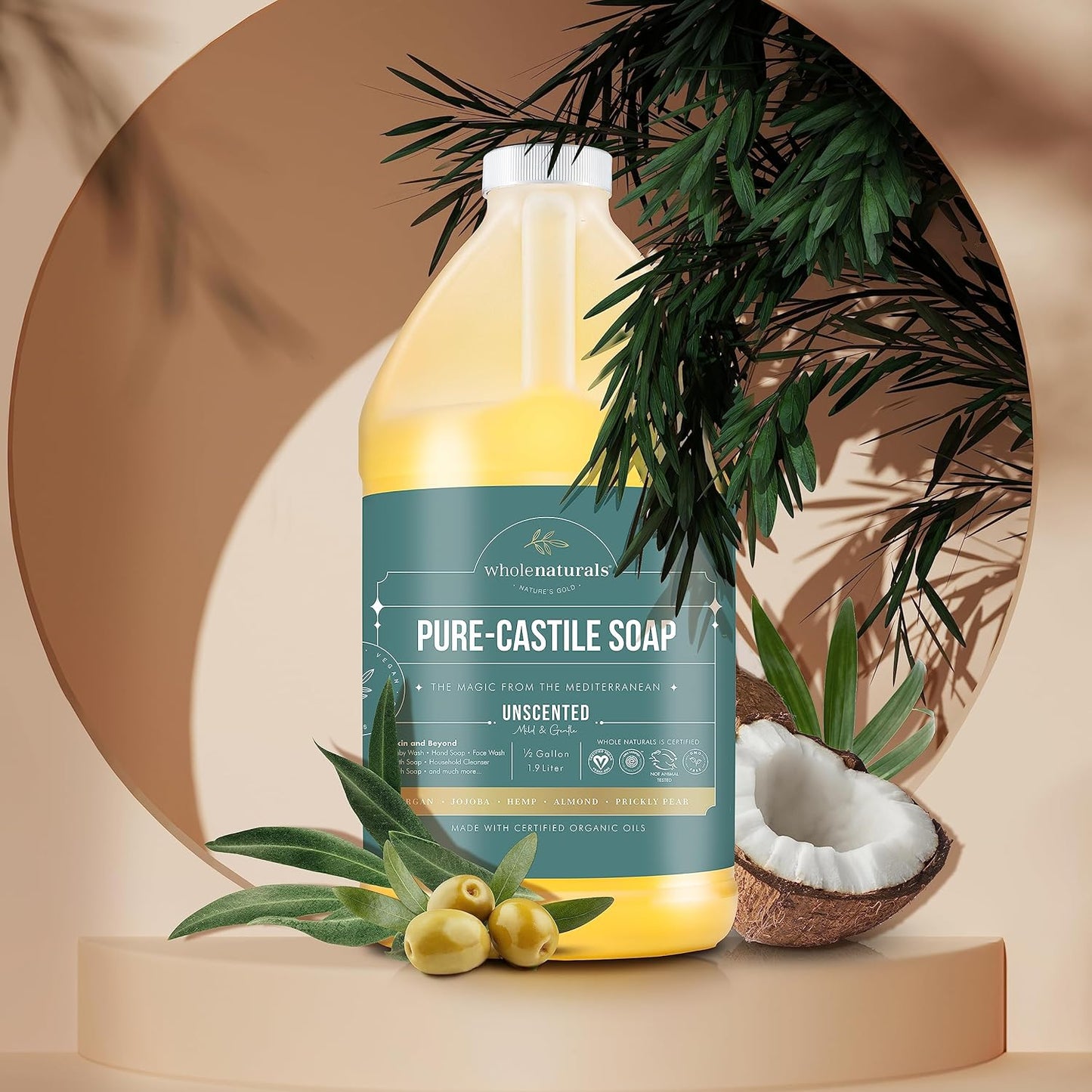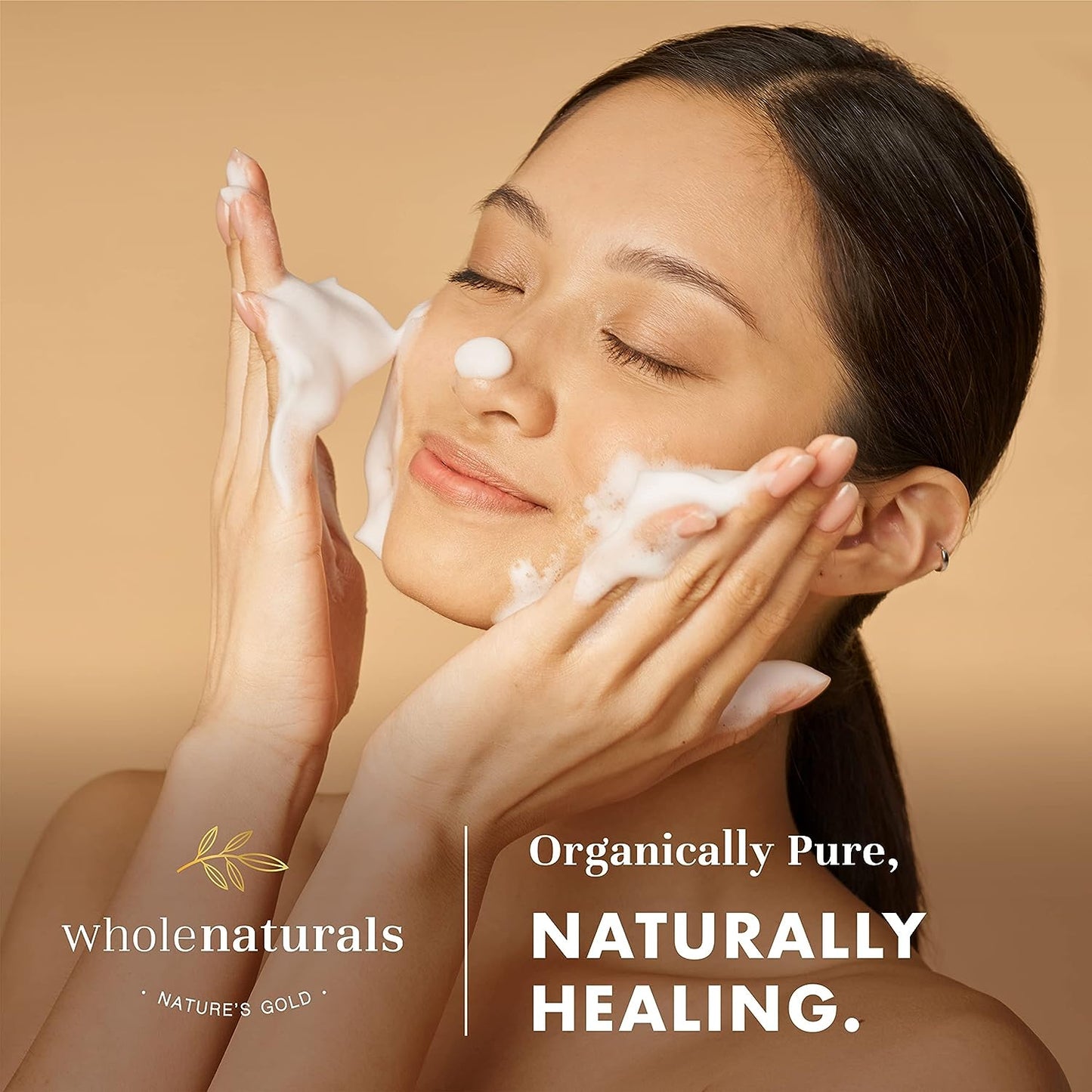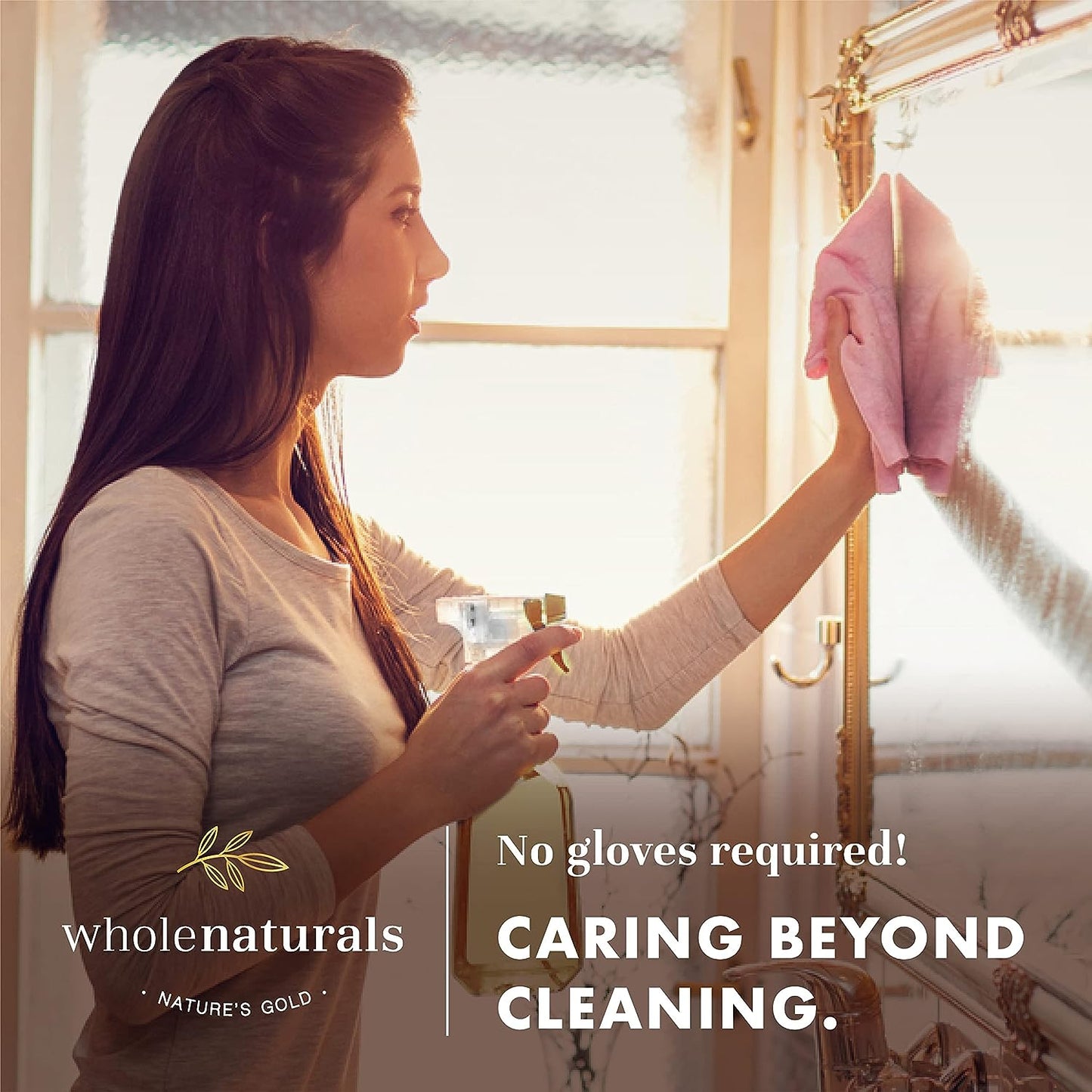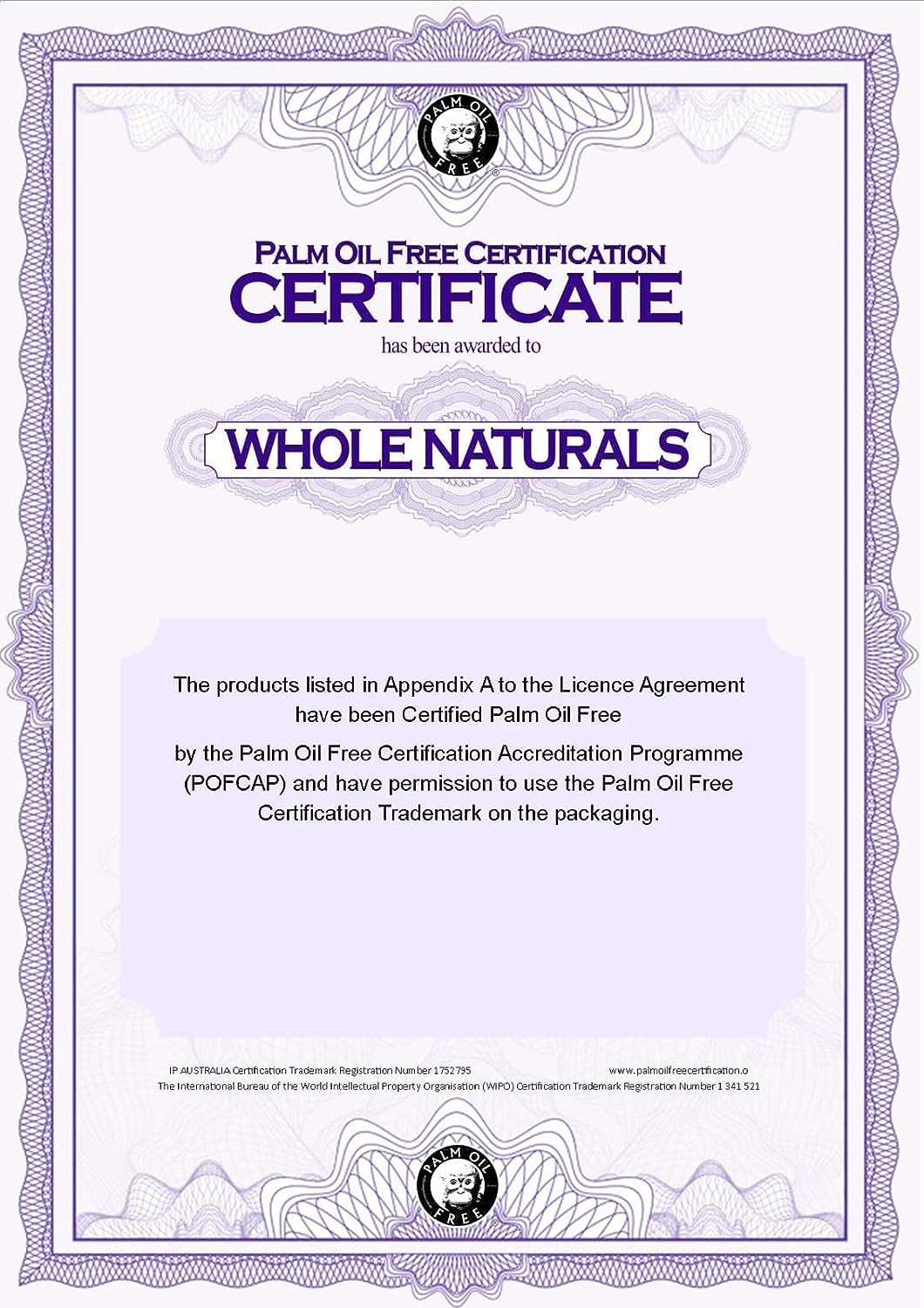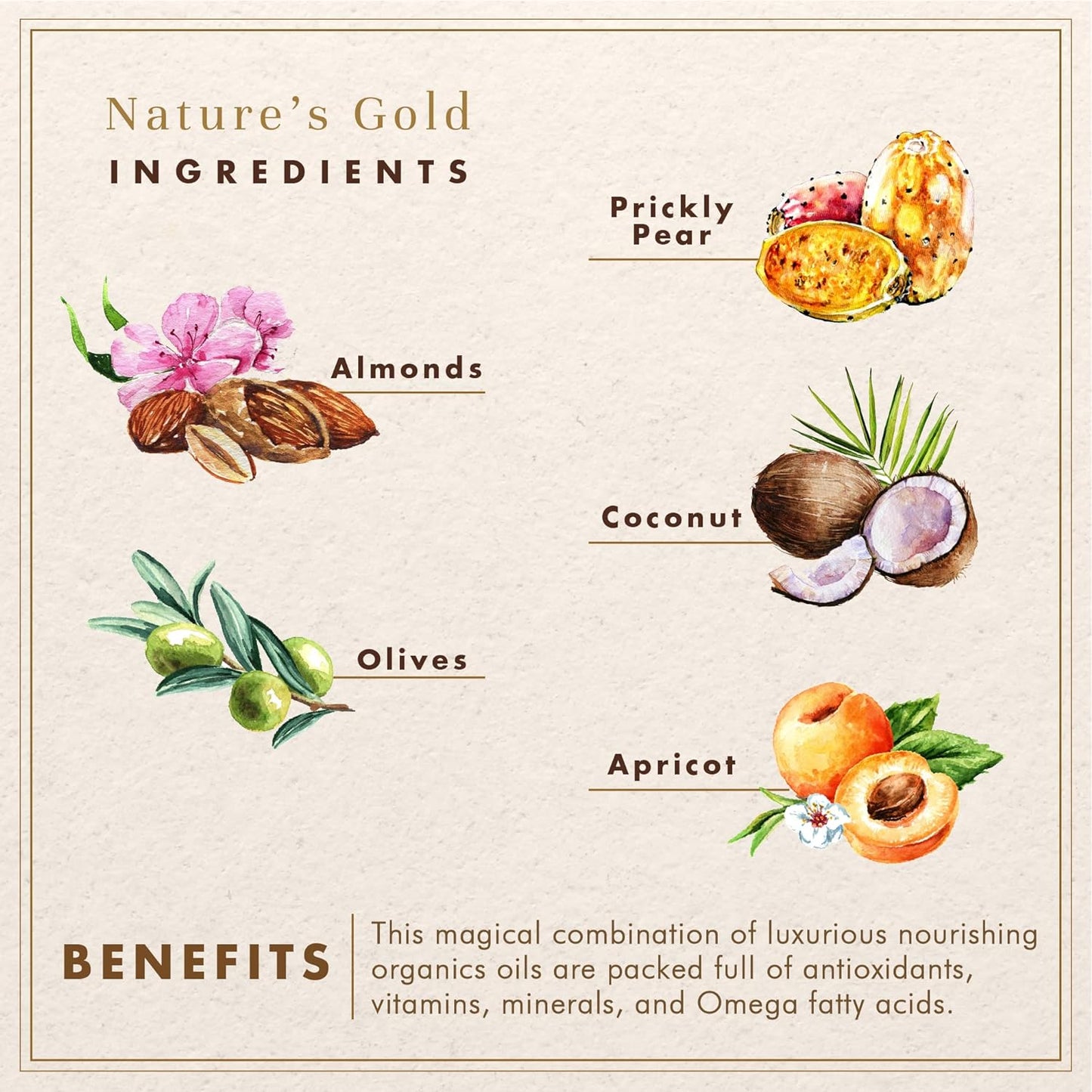 Shipping [Free Shipping for Orders over $50 - USA]

Exchange/Return Policy + Refunds

If you don't have a PayPal account, you can still use Paypal.